17 Jun

Cabot Lions present scholarship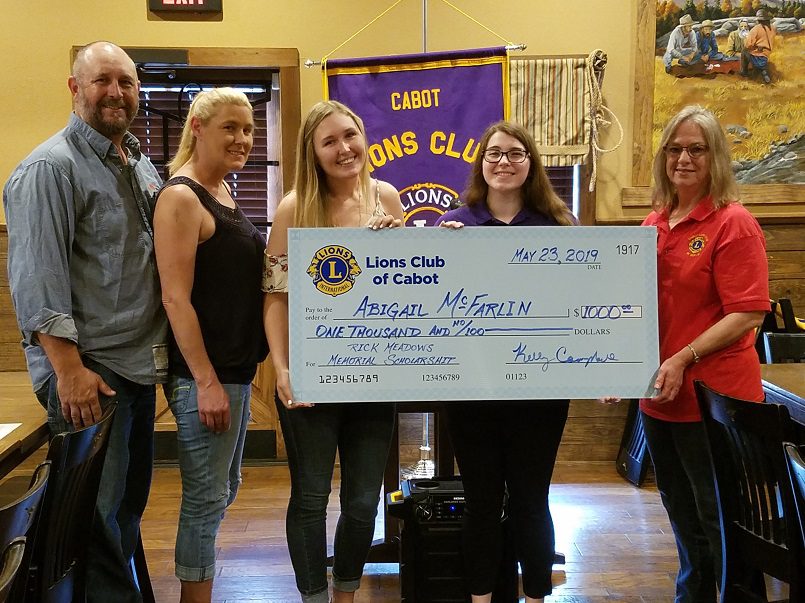 The Cabot Lions Club has made its selection for its annual $1,000 scholarship, given to a Cabot High School graduate from the Career & Technical Education Pathway.    
The 2019 "Rick Meadows Memorial Scholarship" recipient is Abigail McFarlin, a recent honor graduate who has always loved service. She is a daughter of David and Christie McFarlin.  Abigail volunteers wherever she can in many school service clubs and prioritizes giving back to the community above all else. She will attend Arkansas Tech University in Russellville, where she has been accepted to the pre-veterinarian program and plans to study agricultural business.  The scholarship is named in honor of Lion Rick Meadows, who passed away in 2014. He was passionate about supporting Cabot students, in all facets of education.