Oct 28, 2019

CAA raises more than $100,000 at annual Festival of Chairs event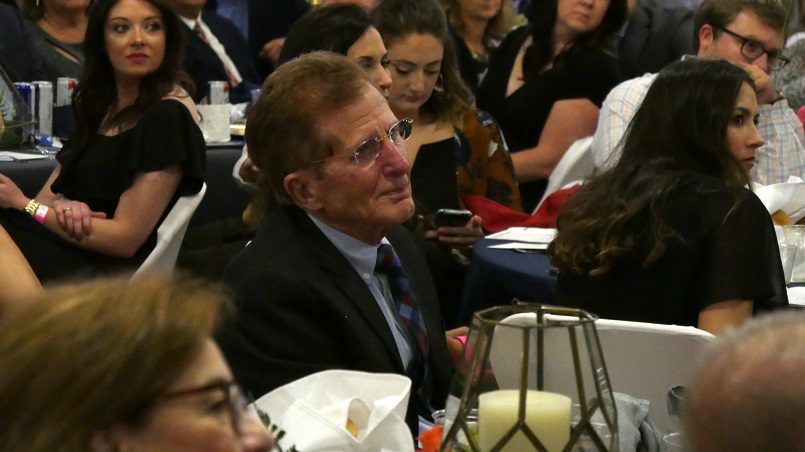 The Children's Advocacy Alliance recently announced its 2019 Festival of Chairs raised more than $100,000 for victims of child abuse and neglect in Central Arkansas.
The CAA celebrated its 18th annual Festival of Chairs on Oct. 3 at St. Joseph's Spiritan Center. As the regional nonprofit provider of advocacy services for abused and neglected children of Faulkner, Van Buren, Searcy, Conway, and Perry counties, the CAA is a partnership of the Children's Advocacy Center (CAC) and the Court Appointed Special Advocates (CASA) of the 20th Judicial District.
"This was one of our best years for Festival of Chairs. I'm thankful that we were able to get loud for our kids and that we saw such support from our community. It was an awe-striking experience to feel so much unwavering support for this mission, for these kids and for our community," said Leia Smith, development coordinator of the Children's Advocacy Alliance.
"As an organization of individuals dedicated to responding to child abuse, we would not be successful without community support. Festival of Chairs is the opportunity for our community to join us and help us bring services to more children who need advocacy; I was humbled to see how many community members chose to support Festival and our kids," said Tess Fletcher, executive director of the Children's Advocacy Alliance.
The event was presented by Centennial Bank and hosted 500-plus attendees featuring the first annual FOC fashion show supported by local retailers Belk, Bell & Sward, HipSway and Royal We. The 2019 FOC also featured a whiskey tasting sponsored by Devils River Whiskey and a vodka bar sponsored by Tito's Handmade Vodka.
"I am so thankful for Eric King and everyone over at Centennial Bank. Thank you doesn't seem enough for our 2019 Presenting Sponsors of Festival of Chairs, Centennial Bank. We could not have hosted such a fabulous event without their support," said Fletcher
The CAA named local hero Don Potter as the 2019 Festival of Chair Honoree and former CASA foster child Taylor Bush as the 2019 Festival of Chairs Champion of Hope.
"We think it's critical to raise awareness, get loud about it, tell our stories and celebrate those who have inspired this community to do more. Watching an entire room of individuals rise up and give a former foster child, who thought she wasn't good enough, a standing ovation for her honesty brought me to tears," said Smith
Following the reading of the Champion of Hope's speech, the audience gave a standing ovation to the once foster child now thriving adult. "I am so proud that we were able to pull together, as a community, and show loud love, loud listening, and loud hope this year. Far too many suffer in silence, what we did at Festival 2019 broke a bit of that silence," said event chair Misty Phillips.
"Thanks to the help of our community and likely the individuals reading this right now, we were able to exceed our goal and reach our honoree's (Don Potter) goal of raising $100,000 for kids," said Fletcher.
The event raised $109,000 for child victims of abuse and neglect, $32,000 of that funding being in-kind donations. "I don't know if I could be any happier," said Smith
"Festival was a success this year largely because we are fortunate enough to be in a community who cares about the lives of others," said Fletcher
"We couldn't have hosted such a successful event without our committee; they gave it their all. Branden Hampton, Brittney Wood, Debra Lance, Karli Potratz, Katy Carnahan, Laci Booth, Lacy Taylor, LaTresha Woodruff, Lindsey Paxton, Melanie Blankenship, Michelle DuVall, Misty Phillips, Monica Dixon, Rebecca Smith, and Susan Curtis were all pivotal in creating an event that gave an opportunity to show #LoudHope for victims," said Smith
For more information about The Children's Advocacy Alliance, hopeandjustice.org.