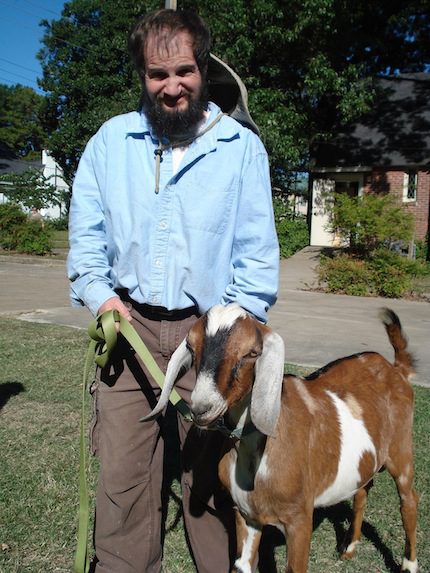 01 Oct

'Blessing of the Animals' Sunday

All creatures great and small – and of all faiths and feathers – are invited to St. Peter's Episcopal Church for the annual "Blessing of the Animals" at 4 p.m. Sunday, Oct. 7.

St. Francis of Assisi, born in 1182 to a prosperous merchant of Assisi, renounced his wealth and devoted himself to a life of poverty and service to the poor. He may be the most celebrated Christian voice to embrace the moral relevance of animals. According to stories, he often spoke of humans' sacred relationship with other animals. In honor of his feast day (which falls on Oct. 4 in the church calendar), churches around the world will participate in a Blessing of the Animals.


For the past several years, St. Peter's has hosted this event for the community. According to the Rev. Teri Daily, "Animals share our lives and teach us what it means to be stewards of God's creation; therefore, it is fitting that on this day we give thanks to God for the animals entrusted to our care and pray for their health, peace and well-being."


The Green Cart Deli will be on hand to sell gourmet hot dogs, with a portion of the proceeds benefitting the Conway Animal Welfare Unit. There will also be a drive to benefit the unit.


Those attending are asked to help support Conway's forgotten pet population by bringing one of the following items: dry dog or cat food, dog biscuits, kitty litter, collars, old blankets or towels.


St. Peter's is located at 925 Mitchell St., west of Conway Junior High. The event will be held by the outdoor altar behind the church on the Prince Street side. Animals should be properly restrained for the safety of the other animals and those in attendance.