19 Aug

BISMARCK: Lions set higher goals in 2018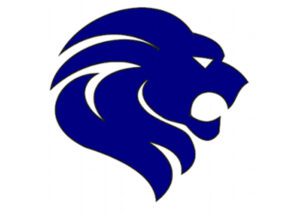 Conference: 5-3A
Coach: D.J. Keithley
'17 Record: 2-8
After managing only one win the previous two years, the Bismarck Lions made strides with two wins in 2017 under new coach D.J. Keithley. The Lions look to keep building on that success in Keithley's second year.
"Last season, we started off well, but were soon plagued with injuries, and at a school like Bismarck it only takes a few key injuries before things begin to fall apart. I'm sure with a 2-8 season last year, we will be projected towards the bottom of the conference rankings this year, but we are hoping to improve on what we achieved last year and begin to build a program."
Junior James Kegley returns at quarterback after passing for more than 800 yards as a sophomore. Kegley's primary targets, seniors Dylan Clayton (receiver) and Jordan Webb running back, also return. Sophomore Steven Roberson will also assist in the backfield at running back. Junior Collier Robertson and senior Brock Tenbrinck round out the receivers. Colton Jones (left tackle) and Chase Smith (center) return on the offensive line, alongside new starters Luke Falco (right guard), Sam Diaz (left guard) and Kadin Walker (right tackle).
"Offensively, I expect to be more effective in our passing game with the return of our quarterback and two most targeted receivers," Keithley said. "The line will be smaller, but should be improved from last year. Early in the summer, our projected running back Devon Ryan sustained a knee injury that will keep him from playing his senior year. This injury sets us back in the run game because he was a difference maker and easily makes us a contender for the playoffs. With that injury and the loss of our two running backs from last year, we will have our hands full trying to find a replacement."
Diaz is also back at nose guard, and Falco starts at defensive tackle. Jones and Smith hold down the defensive end spots. Webb returns at inside linebacker. Other linebackers include Walker and Steven Roberson. Collier Robertson, Clayton, Tenbrinck and junior Braden Shuffield make up the defensive secondary.
"We lost several starters on the defensive side of the ball, and again with the loss of Devon Ryan, who was projected to start at the middle linebacker position, we are now tasked with trying to fill that spot on a team that is already low in numbers. Defense is where we will struggle the most simply due to the lack of numbers to fill positions."
5 Players to Watch: 
Dylan Clayton (Sr. WR/DB)
Jordan Webb (Sr. RB/LB)
James Kegley (Jr. QB/DB)
Kadin Walker (Jr. WR/LB)
Collier Robertson (Jr. WR/DB)
1 Must-see Game:
"Centerpoint is our rivalry game, and until recently, the game has always been relatively close and hard fought. I am hoping we give them a run for their money this year for the Hammer Down trophy." — Keithley
2018 Schedule:
Aug. 24 Cutter Morning Star
Aug. 31 at Baptist Prep
Sept. 7 Poyen
Sept. 21 at Harmony Grove
Sept. 28 Prescott
Oct. 5 at Fouke
Oct. 12 Horatio
Oct. 19 at Centerpoint
Oct. 26 at Smackover
Nov. 1 Genoa Central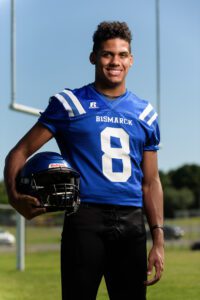 501 Football Team '18
Dylan Clayton
Classification: Sr.
Position: WR/DB
On the field: Tall, fast and has the ability to take over a game when his teammates need him.
Off the field: Does well in the classroom and is a great example as to how to conduct yourself off the field.