25 Sep

Bishop, Mustangs dream big for 2019

by Mark Oliver

From a young age, Central Arkansas Christian senior lineman Brandon Bishop dreamed of representing his state as a member of his favorite team. 

"Growing up, I loved watching the Arkansas Razorbacks play football," Bishop said. "Seeing the likes of Joe Adams, Ryan Mallett and Jarius Wright is really what got me interested in playing the game because I knew that I wanted to be like them one day."

As a senior for the Mustangs, Bishop hasn't lost sight of his goal. In a twist of fate, however, one of Bishop's favorite Hog role models now serves as one of his coaches.

"Having [Central Arkansas Christian alum] Joe Adams as a coach is awesome," Bishop said. "He brings a new energy to the team. As someone who played at our school in high school and climbed all the way to the NFL, it's great to have his guidance." 

Bishop was selected to this year's 501 Football Team — 27 players representing all 11 counties of the 501. The team, sponsored by Conway Regional Health System, First Security Bank and Conway Orthopaedics and Sports Medicine Center, boasts the best the 501 has to offer both on and off the field. The senior was nominated by his head coach, Tommy Shoemaker.
"Brandon is a young man of character who does the right thing," Shoemaker wrote in his nomination. "He plays hard, respects his opponents and is a great teammate. This season, I expect him to be an all-state caliber player with college potential. He is a great young man who represents Central Arkansas Christian well."
Following a first-round playoffs exit in 2018, Bishop and the Mustangs face their 2019 campaign with renewed strength, experience and a drive to achieve more for their program this season.
"Since the end of last season, Coach Shoemaker has been telling us that this team can win a conference championship," Bishop said. "Our team believes that. It's a goal that we all have, but we have to take it one game at a time. Hopefully, it comes with a good playoff run, too."
At 2-1 this season, Bishop believes that the Mustangs are heading in the right direction to achieve their goals.
"I feel confident this season," Bishop said. "I'm working hard each game to be the best player I can be to my team and the best leader for my team. After nonconference play, things are looking good, but the season that matters the most is conference season. We just have to go out there, execute and do our jobs individually and as a team. A conference championship may be an uphill climb this season, but we are looking great so far this season."
This week, against Riverview, Bishop says that nothing changes regarding the Mustangs' game plan this season.
"Our game plan is the same every week regardless of who we are playing," Bishop said. "If everyone does their job, we'll win the football game — plain and simple. If we execute and limit turnovers, it'll lead us to victory." 
As a senior, Bishop recognizes the significance of each game as his high school career nears its end.
"There have been so many great memories over the years," Bishop said. "Each of those memories have the same thing in common — we made them together as a team. Being around your best friends and working together will be what I always remember from my time here at CAC."
Off the field, Bishop was a member of Central Arkansas Christian's Class 5A state runners-up bowling team and plays goalkeeper for the Mustangs' reigning state champion soccer team. For the senior, being a multisport athlete is critical for success on the gridiron.
"Being successful in football is all about conditioning," Bishop said. "As a two-way starter in football, you have to be in better shape than your opponent. Soccer and bowling also help you with your footwork, which is an important trait for linemen to have."  
In his community, Bishop is a member of New Life Church and gives back to Little Rock through Mustang Missions — an outreach organization led by CAC students, faculty and parents. Its purpose is to allow the CAC family to put into practice what the Bible teaches about giving and serving others.
"I love helping others," Bishop said.  "One of my favorite missions was called Feed the Multitude, where we bring food to help people in need. Each day, there are people in our community who worry where their next meal will come from. It's always great to help those who are less fortunate than you."
After graduation, Bishop hopes to trade in his Mustangs purple for Razorback red. 
"I've always dreamed that I would play football for the Razorbacks one day," Bishop said. "I love football, and I want to play at the next level. I am fortunate to have college offers to different schools that I am considering, but if all else fails, I would love to attend the University of Arkansas to further my academic career." 
Central Arkansas Christian plays host to Riverview at 7 p.m. Friday.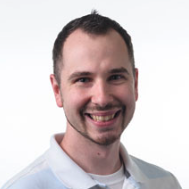 Latest posts by Mark Oliver
(see all)