14 Aug 2019

Benson, Lions hunting for 6A title
by Mark Oliver
It may only be August, but Searcy senior Branden Benson is already thinking about December.
Driven by a successful 9-3 junior campaign, the Lions' linebacker is looking to lead the team's momentum to this year's Class 6A title. 
"When the summer first started, our goal was just to win conference," Benson said. "Now, our goal is to play until December. We want to be a December football team and play in the state championship game. Coach Kelley has us working as hard as we can. We're practicing more, we're pushing our limits and we're doing everything we can to make sure we get to state."
Benson was selected to this year's 501 Football Team – 27 players representing all 11 counties of the 501. The team, sponsored by Conway Regional Health System, First Security Bank and Conway Orthopaedics and Sports Medicine Center, boasts the best the 501 has to offer both on and off the field. The senior was nominated by his head coach, Mark Kelley.
"Branden loves to compete, works hard to encourage his teammates and leads by example with his work ethic and positive attitude both on and off the field," Kelley wrote in his nomination. "He is a physical, aggressive linebacker who works hard in the classroom, is always respectful and is willing to learn from his coaches and teachers. He works hard to be a role model to the younger grade levels of football players and is always willing to help others."
Benson first donned the jersey in third grade. Inspired by his friends, the senior never regrets joining the sport that has provided many great memories.
"From the moment that I first stepped on a football field, I knew it was beautiful and grew a love for the sport," Benson said. "Growing up, I looked up to Reggie Bush and Ray Lewis, and I'll never forget my 99-yard interception return for a touchdown to beat Conway during my freshman year. I'm looking forward to making many more memories this season."
Years of hard work have carried Benson to this moment. With a clean slate ahead for his final high school campaign, the senior eyes each day as an opportunity to do something great.
"This season, I hope to better my teammates and become a better all-around player," Benson said. "I aim to keep working out in the gym and stay focused during practice. I want to learn the plays better and understand everyone's position more — not just mine."
"Branden has been a staple of the Searcy defense the past two seasons," Kelley wrote. "He finished last season with 94 total tackles and six tackles for a loss. He is a hard worker, coachable and a great teammate. He will be a difference maker and a game changer for the Searcy Lions."
To begin the season, Searcy faces a feisty Morrilton team that looks to avenge last year's 46-26 season-opening loss. 
"The Morrilton game will be a dog fight right out of the gate," Benson said. "I've seen their quarterback at camp this summer, and he has a heck of an arm. The biggest thing that our team learned last year was that we only lost when we were blown out. If you're going neck and neck with us, we're coming out on top. We're just that good. Our defense will be ready to go, and our offense will be ready to tear them up. Our game plan last year was to get after them early, and we're following the same strategy this year."
As a senior, Benson recognizes the importance of communication and leadership among his teammates. 
"My job is to go out there and lift my team up," Benson said. "If they mess up, I tell them not to worry about it. If they slack on their reps, I encourage them to push harder. If they need help understanding their plays, I'll pull them aside and help them if they're having trouble. Football is a team sport. You have to communicate, and everyone has to be on the same page. We all have one goal in mind this season and we're going to make it."
Off the field, Benson plans to join Searcy's wrestling team this season. The senior also gives back to his community as a member of New Life Church in Searcy. 
After high school, he plans to continue his gridiron career on the collegiate level while pursuing a degree in computer science.
"Don't let anyone try to stop you from reaching your goals," Benson said. "In everything I do, I put God first. I am a player that finishes reps and does not give up on myself, my teammates or my coaches. I will find a way to win no matter how hard the fight, and I will do anything it takes to win." 
Searcy plays host to Morrilton at 7 p.m. Friday, Aug. 30.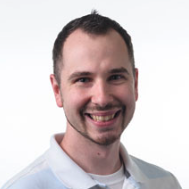 Latest posts by Mark Oliver
(see all)