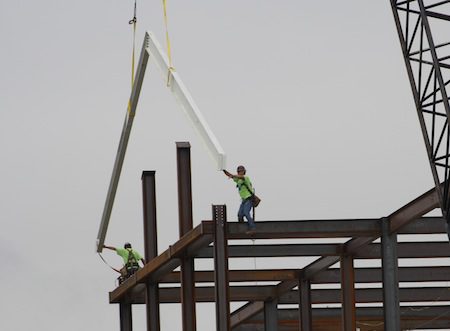 18 Oct 2011

Beam raising at Conway High School

Posted at 7:55 PMh

in

News

Nabholz Construction Services recently held a topping out ceremony to celebrate Phase 1 construction of the new Conway High School.


"We are very pleased with the progress of the building construction so far," said Conway School District Superintendent Dr. Greg Murry. "Many, many people have commented about how exciting this project is."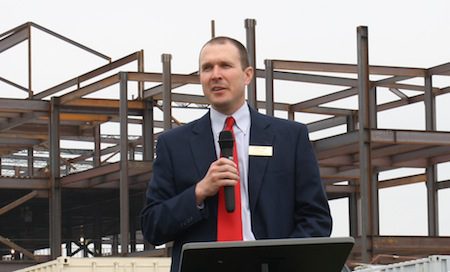 The three-story, 165,000-square-foot school will feature 10 science labs, eight special needs classrooms, four art classrooms and six computer labs. The building will also house administration offices and a lecture hall that will seat three classrooms of students.

The design also features a 7,400-square foot media center and 27,000-square-foot dining hall with a covered outdoor seating area. The school will be equipped with state-of-the-art security and communication systems.

Plans also call for covered walkways and a landscaped courtyard with seating.
"Conway has been very supportive of this major facelift to our high school campus," Murry said. "We look forward to our students, teachers, parents, and patrons walking through the completed project next school year."

Mike Armstrong is project manager and JR Weise is the project superintendent.

Construction is expected to be completed in time for the 2012-13 school year.