02 Jan 2019

'Basketball is my everything'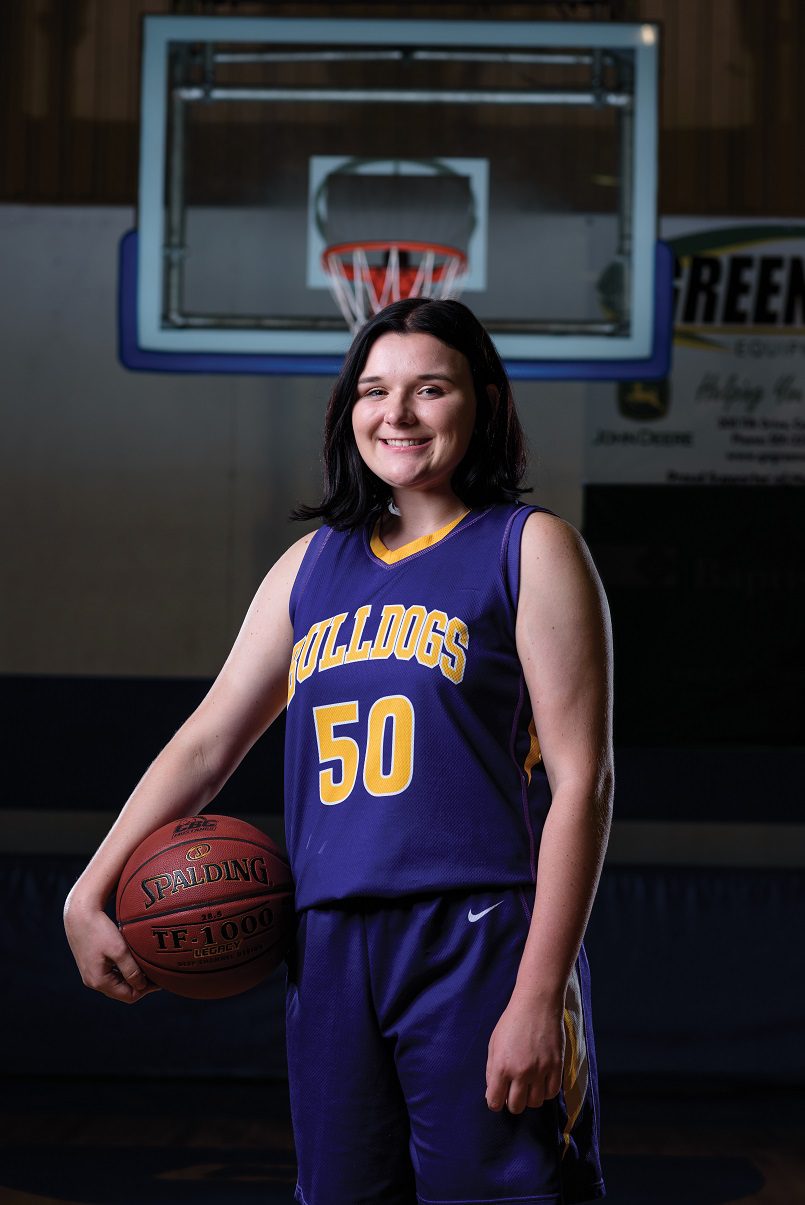 by Levi Gilbert
Piper Mullaney and the St. Joseph Bulldogs have big goals entering 2019, and they know those goals have to go through Quitman and Pangburn to be accomplished. 
"My team actually has a list of our goals for this season hanging up in our locker room," Mullaney said. "We are fighting for the first or second seed heading into districts. From there, we want to go all the way. For our conference, we will be seeing Quitman and Pangburn again, who we are continually preparing for during practice because those will be two big games for us. They are both the two toughest teams that we need to be ready for."
The Bulldogs (10-4, 3-2) dropped the first two matchups with Quitman and Pangburn, but get a second chance against them later this month. As the 2A 5 North conference plays out over the next two months, the Bulldogs are scrapping to edge into one of the top two spots. 
"I really want to make it to state — not just for myself, but for my team and my coaches," Mullaney said. "Every single one of the girls on my team have pushed themselves and have worked so hard to make our team as good as it is. And our coaches are the people we have to thank for conditioning us to be the best. I really want to go to state because it will be a reward for my team and a gift to my coaches."
Mullaney, a senior post/center for the Bulldogs, was selected to this year's 501 Basketball Team — 34 players representing the best the 501 has to offer both on and off the court. The team is sponsored by Conway Ortho and Sports Medicine Center, Conway Regional Health System and First Security Bank. Mullaney was nominated by her head coach, Kay Lynn Hill.
"Piper has great passion and determination," Hill wrote in her nomination. "She loves the game of basketball, and it shows. She is willing to put in the hard work it takes to be successful. Piper displays leadership and a work ethic that all coaches hope to have in their players. She is the first one to practice every day. Literally, she beats Coach Wilhite and me to the gym every morning. 
"Piper is very coachable and willing to do what it takes for success. One of our focuses this year is on conditioning and being able to finish a game like we started it, and Piper committed herself to run cross country for the school to help with her endurance for this season."
Mullaney is averaging a double-double so far this season for the Bulldogs with 15.3 points and 10.7 rebounds per game. She's also averaging three blocks and assists per game. 
"Basketball is my everything," Mullaney said. "It is my passion, and it is what drives me every day. I couldn't be where I am today without it or the people who support me to be the best I can be. I want to thank my family for always having my back and supporting me on and off the court. I want to thank all my coaches from Upward to AAU to high school. I could not be where I am physically, emotionally and mentally without every single one of you. I want to thank all of the teammates that I've ever had. Every team is like a new family to me, and because of this sport, I have made friends that will last a lifetime. 
"And I want to thank all those Bulldog fans out there. I'm being sincere when I say that you guys are the reason for my success and the team's success. You guys come to every game, home or away, and you cheer so loud for us. You guys also donate money to our basketball program to keep it up and running, and I cannot thank you enough. I will always be proud to be a Bulldog."
This week, the Bulldogs take on crosstown rival Conway Christian. 
"Conway Christian is always a big game for St. Joseph," Mullaney said. "They are very skilled, and they won't be an easy team to beat. The games against them are always entertaining to watch because it never stops. We just keep going and going the whole game. This upcoming game is a big one for us."
Mullaney and the Bulldogs play at Conway Christian at 5:30 p.m. Friday. 

Latest posts by Levi GIlbert
(see all)