Aug 19, 2019

Barefoot Together: 'Look what kids can do'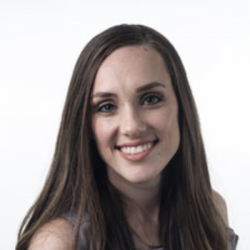 Latest posts by Brittany Gilbert
(see all)
by Brittany Gilbert
The Conway Crocs, a summer swim team, made some big waves this summer. 
In its 10th year, Conway Crocs is the youth swim team for children ages 5-18 sponsored by Conway Regional Health and Fitness Center. The program is designed as a fun way for children to be involved in a competitive swim team, learn good sportsmanship and to work toward a goal. It also provides an opportunity for team members to have fun over the summer as they compete against other swim teams in Central Arkansas.
Club members pride themselves on unity and a family-like atmosphere, no matter how big the group has grown. 
This year, they showed up in a huge way for families in their community that needed support while walking through the hardest battle. This team has already lost two family members to cancer, and now two more are in the thick of it, and these kids aren't just standing by. 
The team has formed a booster club, and the coach had one request — a swim-a-thon to help these families. The Barefoot Together campaign was formed, and approximately 80 swimmers participated. 
"Each swimmer swam as many laps as possible in 30 minutes," said Aimee Dyson, a mother of children who participated. "There were four 30-minute sessions." The swimmers raised money by getting donations and pledges for each lap they swam. 
There were also incentives for the kids who raised money. For every $10 raised, kids would receive a strip of duct tape to aid in taping their coach, Chris Brynell, to a wall. The swimmer with the most money raised got to paint assistant coach Tori Hill's hair green. This reward went to a 9-year old who raised $707. Lastly, the five kids who showed the most spirit during the event were rewarded with the chance to paint their assistant coach, Darby Harmon. The total amount raised, $8,000, was announced, and rewards were given at the end of the season party on July 21. 
An emotional conversation occurred between Aimee and me as she told me about what this group has been able to accomplish. She spoke of the battles these families have faced and how as a team, they knew they had to do something. She told me all about the event and how they were expecting around $2,000 to be raised and how they were floored to realize that they had raised far beyond that amount. 
"Look what kids can do," she said. 
These families are raising children with compassion and giving hearts. Too often, we hear about entitled youth, but this story gives so much hope. When we give our kids an opportunity to help others, we might be surprised at how well they show up. 
"The booster club hopes to make this an annual event to help other Croc families that may have needs that arise throughout the year," Aimee said. "All of the proceeds go directly to the families."
For more information on the Conway Crocs, please call 501.450.9292 or visit conwayregionalhfc.org/aquatics-program.