26 Apr 2020

Baker sees the world through rose-colored glasses

Story and photos

by Dwain Hebda

John Baker didn't start out as one of the leading rose authorities in Central Arkansas. In fact, he got a rather late start tending hybrid teas and climbers. But once he got started, the Rhode Island native quickly made up for lost time.

"I've lived in different parts of the country in Ohio, Mississippi, Kansas City, different places," he said. "We moved to Little Rock and we've been here in Conway since 1980.

"I had a few roses when I lived in Little Rock, but the lot I had was mostly shade and you need mostly sun for roses. When we moved to Conway, I have a couple acres here with lots of sun and lots of space to grow roses. When I went to a class at the University of Central Arkansas on growing roses, I really got involved and met a lot of great rosarians and got a lot of good information. I joined the Rose Society and have gone from there."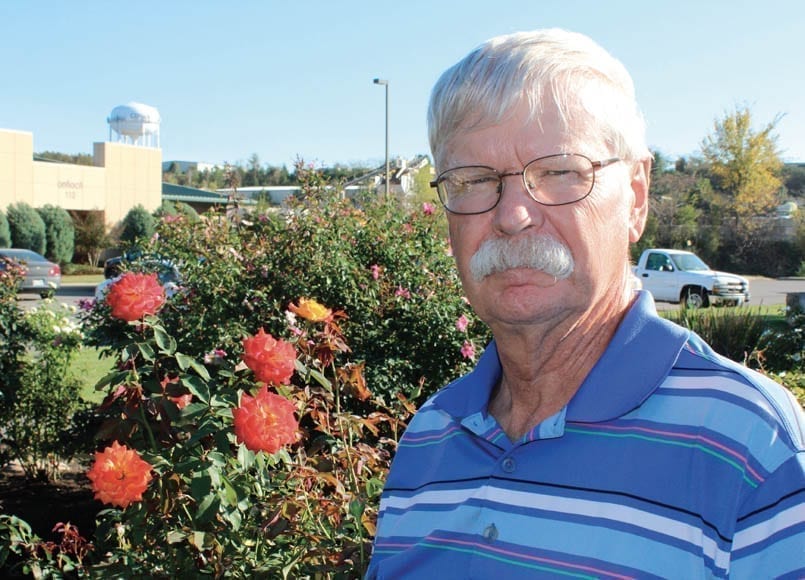 Today, Baker's appetite for roses can best be described as voracious. At its peak, his collection exceeded 300 bushes, although he admits to winnowing it back to a paltry 165 specimens or so these days.
"The varieties are quite extensive – old garden roses as well as the new hybrids, floribundas," he said. "I'm not getting any younger, so I've just been slowly trimming back the numbers but I have plenty of roses. They keep me busy."
The variety of roses he's planted makes it hard to narrow down to just one favorite, but when pressed, he mentions Double Delight, a hybrid tea rose known for its intense fragrance.
"Double Delight is from the 1950s and 1960s," he said. "It's a red and white rose and it is one of the most fragrant roses available. More modern roses don't have as great a fragrance as you'd like. So that's really one of my favorites."
You don't get to be an expert in the field of roses on the back of just one species, and Baker has grown them all, from David Austin English roses (of which he has about 40) to climbers that he trains and coaxes over trellises around his property.
"The old garden roses have a unique form; they're not as big as a traditional modern hybrid tea rose but they have their own style of beauty," he said. "I like to have a few of each and watch how they grow and watch how they bloom. Some blooms have five or six petals and others may have 100 petals. It's always interesting to see how they come out."
Along the way, Baker has found kindred spirits in local growing guilds, including as a Master Gardener since 2014, and particularly the Central Arkansas Rose Society, of which he has served as president.
Baker's rules for success growing roses: don't stray far from the tried-and-true; make sure there's plenty of sun (4-6 hours) and make sure the soil is the right pH; without these you're wasting your time.
Also, plant with purpose. Knowing the growth habit and the size requirements of adult plants ensures you've allowed enough room for them. You should also plant in the proximity to water as roses drink a lot and if you're trucking five-gallon buckets everywhere, it takes a lot of the enjoyment out of the activity.
Following these simple rules will improve the vigor of rose bushes, even if you're not likely to reach the proportions Baker has in his rose garden. Then again…
"There was a plan to (my collection); I didn't realize it was going to get as big as it got," he said. "I've shrunk the plan a little bit. The roses don't go away, they just get transferred to another rose grower. Master gardeners share their plants with other people and rosarians do pretty much the same thing."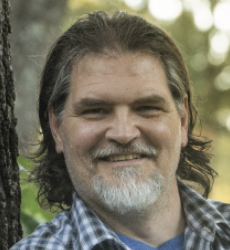 Latest posts by Dwain Hebda
(see all)