19 Aug

Back to school: Renewal Ranch graduates seek higher education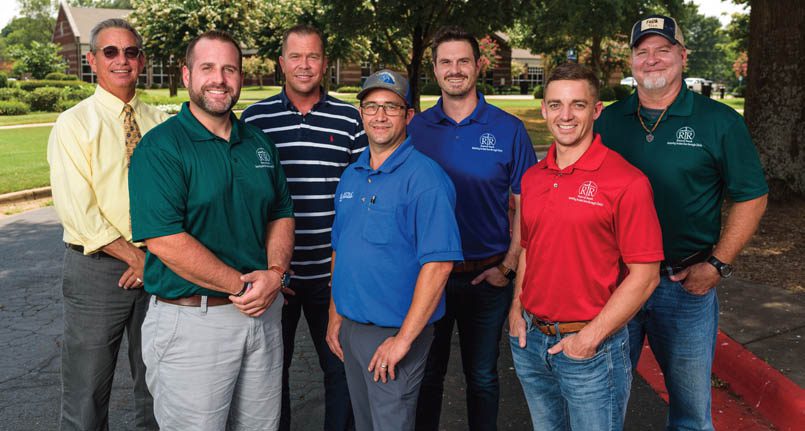 by Sonja J. Keith
Eleven men will be heading back to the classroom this fall, pursuing higher education that not too long ago was completely out of reach because of their drug and alcohol addiction.
The men are graduates of Renewal Ranch, a Christ-centered ministry that helps men overcome addiction. Eight of the 11 are pursuing or have earned degrees at Central Baptist College through a special program. 
"What I'm excited about as director of the ministry is we have 11 men who are pursuing higher education," said Renewal Ranch Executive Director James Loy, adding that the ministry has an agreement with CBC to allow for a 25 percent discount on tuition.
Brooks Walthall is the registrar at Central Baptist College and he oversees the PACE (Professional Adult College Education) program. Not too long ago, he was battling addiction and entered the Ranch. "A lot has happened in five short years. God's good," he said. "One of my master's degrees is in higher education administration and I worked at UCA (University of Central Arkansas) for 16 years before my addiction really got terrible."
Brooks said the Renewal Ranch ministry helps men stop believing the "lies the world has told them." 
"When they find out who they really are and what their purpose really is, everything starts to change," he said. "The hope they get from that spills over into a whole different possibility of a future for them. They want to catch up, and that feeds into the possibility of higher education so they can move on and do things in a professional way. 
"It's not for everybody, but it does give them sort of a new spark of 'I can do this. I haven't blown it. I haven't missed my opportunity.'"
James said the ministry takes a holistic approach, with a focus on the addictive behavior and what has driven the individual. "We also want to look at where he's at educationally and vocationally, and try to help in those areas as well."
James said the graduates who are serving on the Ranch staff who are pursuing education are becoming better equipped to help more men through the ministry. "The equipping and the tooling that the guys get helps us organizationally, and it helps them minister to the other men who are coming behind them."
Brooks pointed out that in Phase I at the Ranch during the first six months, men receive 570 hours of classroom instruction from 15 pastors and teachers. He said many of the men have not been in a classroom environment in a long time. He said the confidence they gain during that time sparks an interest and desire for more learning. "We have guys that go from the Ranch to find out more Biblical knowledge, and CBC in particular fits right in to that because we are a Christian, private college.
"There are opportunities for them to not only learn more about God, but also vocationally," he said.
James said the classroom instruction provides a strong foundation for the men to springboard in to higher education and other learning opportunities. "We are so appreciative of all the pastors and teachers; 570 hours of class time in six months is an intensive discipleship program."
Brooks said the ministry had a big impact on his life. "Not only did it save my life physically, but I got saved while I was at the Ranch," Brook said. "It positioned me to do what I do now at CBC. The Ranch was really the starting point for me to do what I was meant to do. I'm forever grateful for that opportunity."
In addition to the CBC program, the Ranch has partnered with vocational training programs, giving graduates an opportunity to become an electrician or welder. 
"From the Ranch's perspective, we do everything we can to maximize the opportunities for success for our graduates," Brooks said. 
Besides Renewal Ranch, CBC has partnered with 13 other groups to offer a tuition discount to their employees. Brooks said he would welcome an opportunity to visit with other businesses and non-profits interested in becoming a partner.
Through the program, CBC talks with employees about educational opportunities available at the college and the employees are eligible for the tuition discount. "It's a win-win," Brooks said, adding that building long-term relationships in the community is at the heart of the program. 
"Renewal Ranch is by far the one who has taken the most advantage of it," Brooks said.
"From our standpoint as an organization, we are very grateful that Central Baptist College had the foresight to develop this program," James said.
"I feel like God used me and moved me into that position to help other guys at the Ranch through CBC," Brooks said of his job and the pride he has in working at CBC. "I feel blessed and it's a real faith builder for me. It's where I'm supposed to be and helping as many people as I can realize their dreams."
There are eight enrollment periods in the PACE program, with five-week classes, according to Brooks. Courses are offered in-person, online or a combination of the two. "It's very conducive for those who work," he said.
Brooks said CBC President Terry Kimbrow and Ryan Johnson were instrumental in making the tuition discount program possible. "It's really outside the box and they really took a chance on this," he said. 
Renewal Ranch graduate Bryce McGhee was pursuing a bachelor's degree at CBC, but paying the full cost of tuition when the partnership was created, and he became eligible for the discount. "The partnership was huge for me because that was 25 percent off the top." He graduated in May summa cum laude from CBC with a degree in leadership in ministry and plans to pursue a master's degree.
Bryce said he was appreciative of how helpful and available the staff and faculty were. "I have never worked at a place where faculty, staff and administrators care more about their students than CBC," Brooks said. "It's remarkable and wonderful to see how far they will go to help a student." 
For Bryce, the degree served a dual purpose. "It was a continuation of the relationship with Christ and learning about God, and it was a continuation of my higher education learning."
Renewal Ranch graduate Chase Moser, who is the Phase I supervisor for the ministry, is also pursuing a degree in leadership ministry through the PACE program at CBC. "I love it. It gives me a goal," he said. "I plan to spend the rest of my life in some sort of ministry. This is a good way to be equipped for that." 
Chase said his role at the Ranch is to "love the men and meet them at their point of need," but also to help equip them for the next season of their life. "I'll be able to pour into these guys more with this education."
James described the transformation and restoration of the men at the Ranch as "phenomenal." He has witnessed men go from losing their job, their home and their freedom to reconciliation with family and a life lived with purpose. "To see where they are today is just amazing," he said. "The Ranch loves these guys back to life."
Chase said he would not have pursued higher education had it not been for Brooks and CBC. "They have helped me every step of the way and seeing Bryce go before me and showing it is possible."
James and Brooks agree that the education the men are receiving will have an impact on the ministry. "They are re-investing in other men's lives," Brooks said. "It's beautiful to watch as men get a hold of this and want to give back what they've been freely given."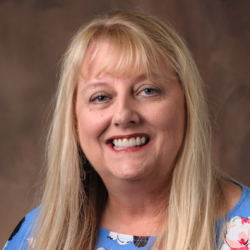 Latest posts by Sonja Keith
(see all)