11 Sep 2023

Author of the Month: CJ Zachary

By Susan L. Peterson

Candice Jean "C.J." Zachary once dreamed of writing the great American novel. Her husband, Zac, dreamed of illustrating comic books. But their life took an unexpected turn when their daughter inspired them to collaborate and publish a children's book.

"The Awkward Avocado," written by C.J. and illustrated by Zac, is an award-winning book about acceptance and love. Since its publication in 2022, it has sold thousands of copies and received numerous five-star reviews on Amazon. Zac and C.J. have participated in school visits, library events and even a TV interview.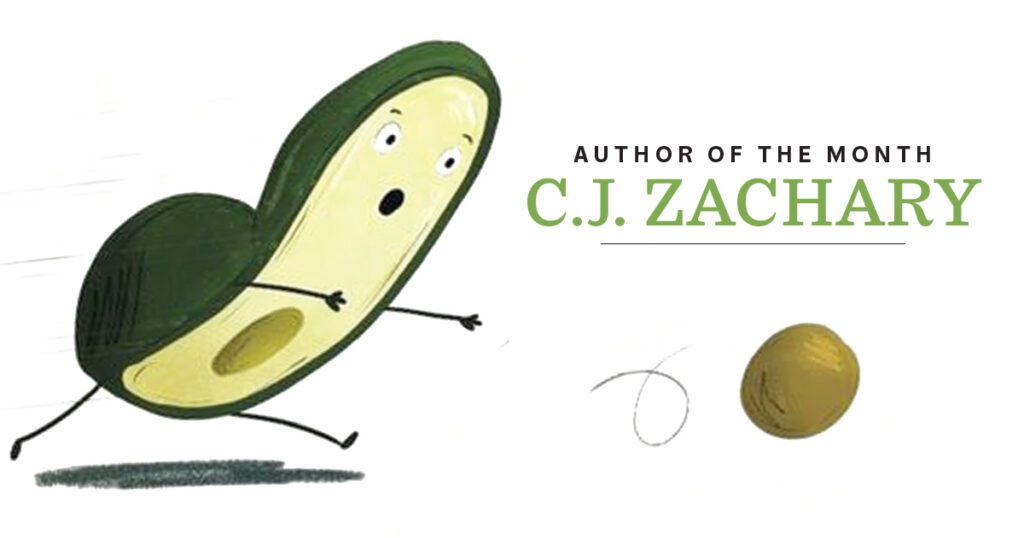 It was their daughter Kenley's shyness, her antics and endearing traits that inspired the book's message that it's normal to be different and that our differences make us special. There are 30 personality "quirks" mentioned in the text.
It is no surprise that their son inspired a second book. Ronin went through a stage where he loved to roar like a dinosaur, inspiring "Awkward Avocado and the Interrupting Raptor," which came out in March. Whereas Kenley's book has a subdued tone, Ronin's story is colorful and louder, reflecting his personality. This book shares the message of the importance of loving your brother or sister, even though that can sometimes be difficult.
The first book took them about eight months to write and publish, which they did themselves through BookBaby, an all-in-one self-publishing company. The second book is written in the same lyrical style, and although it took longer to write, it was easier to navigate through the publishing process since they knew the ropes.
The Zacharys believe the hardest part of self-publishing is the marketing and promotion, which can be time-consuming for independent publishers. They love going to schools to do book readings, and they even invested in an avocado costume, which gets lots of laughs and attention. They have learned to make book trailers, which appear on their website. They love all things avocado, from the color of their clothes to avocado-decorated cookies.
It's obvious this dynamic duo is having fun. They are collaborating on a third book of the series, a Christmas-themed book about their "crazy family," which should be out early this winter.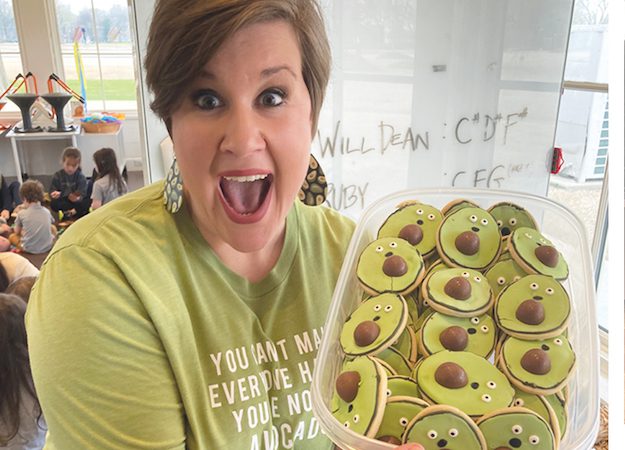 More good news is that the Zachary family are new residents of the 501. These two talented educators grew up in eastern Arkansas and worked there for more than a decade before moving to Greenbrier (Faulkner County) in June.
When asked what prompted them to move, C.J. said that her brother's family recently moved to Conway. When C.J. and Zac visited here, they fell in love with the rolling hills and lush greenery and knew they wanted to relocate. Fortunately, they both were able to obtain teaching positions in the Greenbrier School District, with Zac teaching art and C.J. teaching kindergarten.
The Zacharys are available for school and library visits and book signings. Visit their website at CJzachary.com to find out more. Their books are available from Amazon, their website and other online booksellers.
Latest posts by Susan Peterson
(see all)