29 Nov 2022

Author of the Month: Bryan L. Hendricks

By Susan L. Peterson

Bryan L. Hendricks is an award-winning "outdoors" editor for the Arkansas Democrat-Gazette. This talented writer received his degree in radio, TV, and film with a journalism minor from the University of Arkansas at Little Rock in 1991. Although he has published articles in nearly 100 magazines and written hundreds of columns, it is his recently published book, "St. Tom's Cathedral: A Turkey Hunter's Quest for His Best," that has given him the most gratification.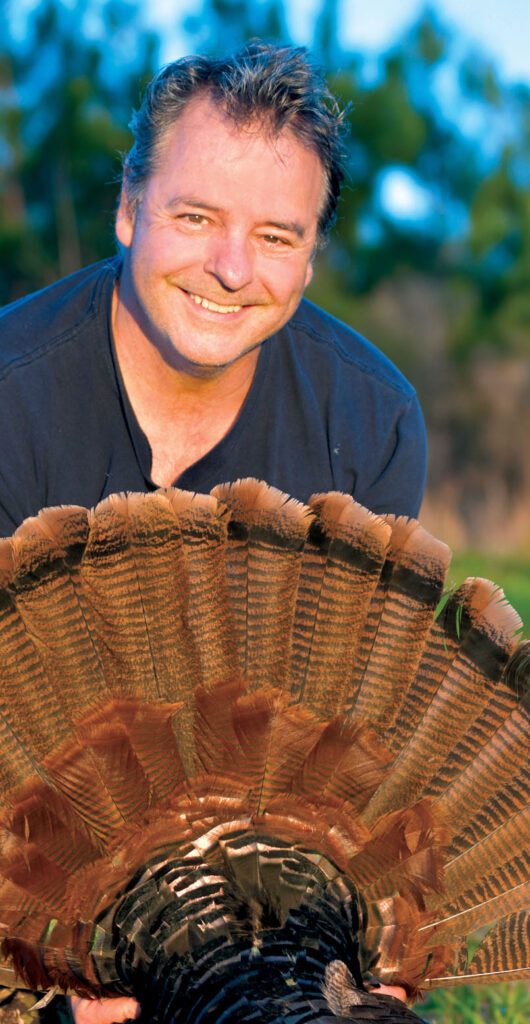 "St. Tom's Cathedral" was released in March. A reviewer describes it as "a tribute and parable, a collection of memoirs that honor the majesty of the noble turkey and celebrate the virtue of family and friendship."
Writing the book was a joyful experience for Hendricks, even cathartic. He chose to self-publish in order to keep full control, from the cover design to the typeface. He said he felt great when he held the first copy in his hands. "It's sharp. It's clean. I got it right. Newspapers are ephemeral, but books are permanent. I hope it will still be relevant in 100 years."
It was in May 2020 when the book was magically born. "I was in my camper while hunting turkey in an isolated spot in Oklahoma. It was cool and the wind was blowing. I recalled all the turkeys I'd killed over the years and began writing about that." When he showed the manuscript to a friend, she told him the subject matter didn't interest her and suggested that it focus more on relationships.
Hendricks took this advice to heart. The tale now weaves his hunting adventures with watershed life events, from his son's death, a friend's suicide, and thoughts of his own mortality after a stage 3 cancer diagnosis. His accounts of relationships, good and bad, are heartwarming and sometimes humorous, told with the flair of a true Arkansas storyteller.
Hendricks' career as an outdoor adventurer began when he and his wife, Laura, backpacked from Arkansas to Maine in 1987-88. This journey of escapism and self-discovery led to writing his first book the following year. He chronicled various adventures, serendipitous moments and interesting characters they met on the trip. He sent the manuscript to publishers but got only rejections. Disappointed, Hendricks tried other jobs, working as a roofer, auto mechanic and farm hand. He even tried to start his own business. But the lure of adventure and writing about those adventures won out.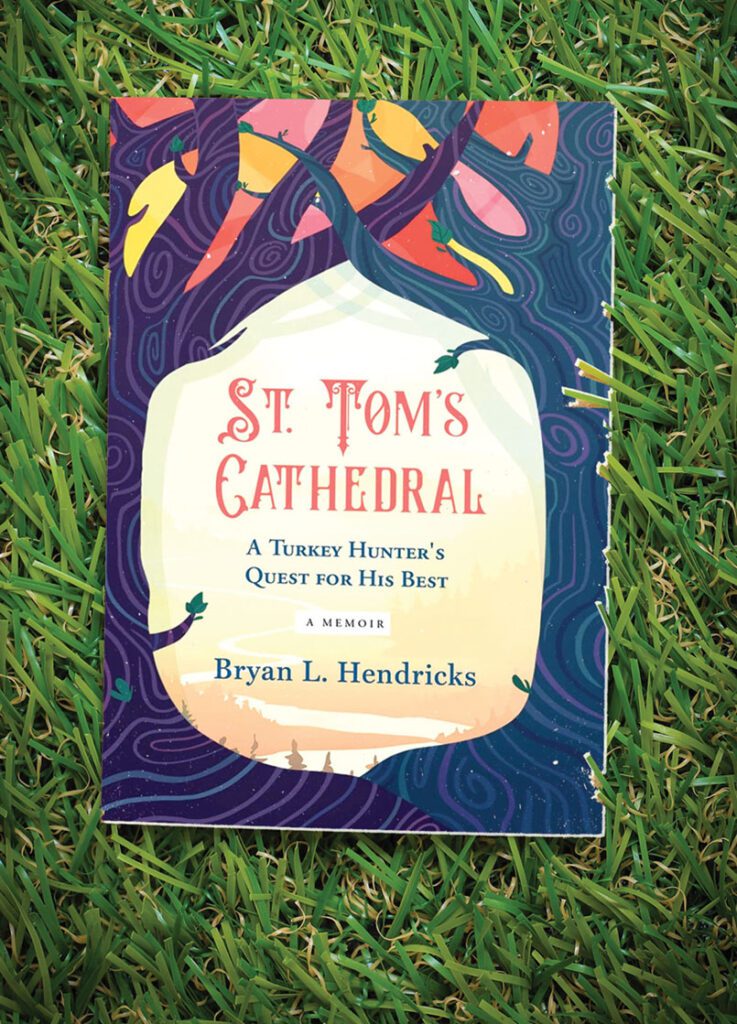 Early in his journalistic career, he bounced around like a pinball. He first wrote an outdoors column for a newspaper in Northwest Arkansas, then ricocheted to Oklahoma, Missouri and Georgia. Each stopping point gave him opportunities to absorb the intricacies of the newspaper/publication industries.
In 1997, Hendricks contracted with Out There Press to write an outdoors travel guide for Arkansas. After two years of painstaking research (he developed many of the maps himself), "Arkansas: A Guide to Backcountry Travel and Adventure" was published.
Today the author lives in Little Rock and is cancer-free. His six children are off on their own adventures, scattered around the globe from Arkansas to South Carolina to New Zealand.
Hendricks loves working for the newspaper. His columns contain anything and everything related to the great outdoors, from all forms of hunting and fishing in Arkansas, marlin fishing in the Sea of Cortez, dove hunting in Argentina, big game hunting in South Africa, to tying knots and boat maintenance.
And more good news for his fans. That manuscript Hendricks wrote more than 30 years ago? He still believes in it, knows the content is good, and is now revising it for future publication. His books are available on Amazon and in local bookstores.
Latest posts by Susan Peterson
(see all)