11 Jan 2023

ASUN recognizes Atkins again

ATLANTA, Ga. – Continuing her lights-out play on the court, Sugar Bear Parris Atkins has been named the ASUN Freshman of the Week for a second time this season, the conference announced Monday afternoon. It marks the second-straight award for Atkins, who claimed last week's nod as well.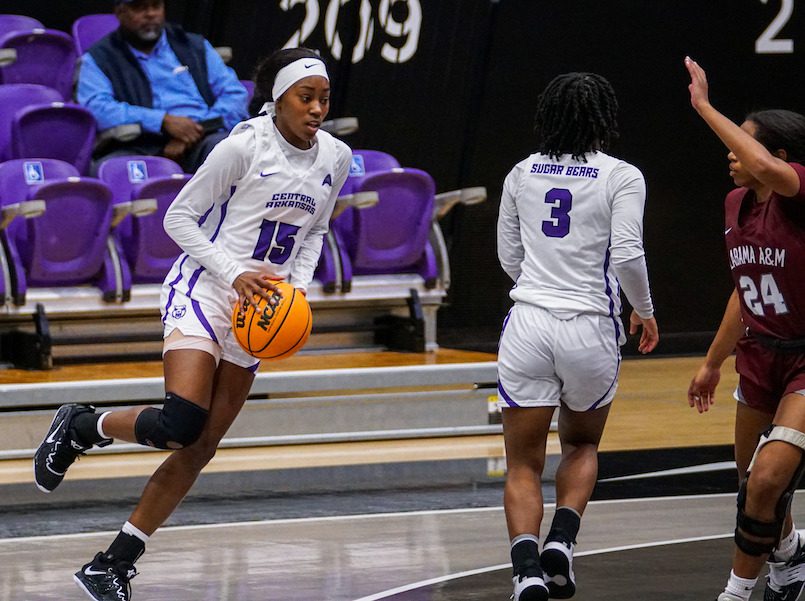 Atkins has been a critical piece for the start of the ASUN schedule, as the Bryant, Ark., native poured in 47 points over three games last week, averaging over 15 per game. In the upset of Eastern Kentucky, Atkins poured in a career-best 18 points, shooting 7-of-11 from the field while adding a three-pointer and three free throws. The three games of double-digit scoring add to an already impressive resume, as the freshman has now scored double-digits in seven-straight games, and ten of the last 11.

On the defensive side, Atkins also made impressive contributions, playing passing lanes and using her athleticism to stay in front of opponents. She tied a career-high with four steals against EKU, bringing her week's total to seven swipes, adding to her team lead of 26 steals. She also added 15 rebounds to her week, averaging five per game.

Atkins' multiple Freshman of the Week awards make her the second Sugar Bear to claim two or more of the honors, after Randrea Wright took home four last season.
The Sugar Bears are back on the road this week, playing a pair of games in the Sunshine State. Today, Central Arkansas takes on Stetson, following that up with a matchup against Florida Gulf Coast on Saturday.