21 Nov 2022

Arkansas PBS extends GivingTuesday challenge

Posted at 5:20 PMh

in

News

Arkansas PBS will celebrate generosity this GivingTuesday, Nov. 29, by encouraging the gift of insightful, educational, essential programming for audiences statewide. To further the network's commitment to Arkansas communities and Arkansas stories, helping children learn and grow, and inspirational programming that lifts viewers up, Arkansas PBS Ambassadors Circle members will match donations dollar-for-dollar – up to $30,000 – made to Arkansas PBS on GivingTuesday.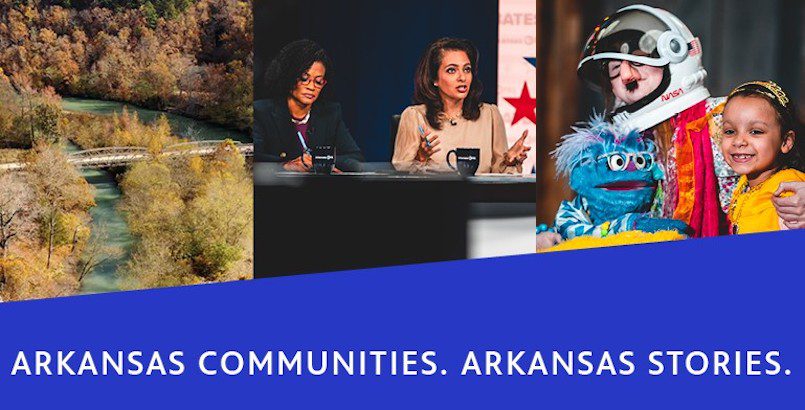 "What does Arkansas PBS mean to you?" Arkansas PBS Foundation CEO Marge Betley said. "For some viewers, it's the comfort of a familiar friend or new adventures in unexplored territory.
"For others, it's a window to a world they never even imagined. Arkansas PBS tells stories from around the world – and from just around the corner, right here at home – and delivers them straight to our audiences, wherever they watch. And, we rely on the generous support from our audiences to make these programs happen."
The public is encouraged to tune in to Arkansas PBS throughout GivingTuesday for live updates toward the $30,000 goal, as well as special programming including local favorites "Exploring Arkansas From Above," "Dirt" and "Make Room for Pie." Anyone who donates between now and Nov. 29 can request that their contribution be added to the challenge total at the end of Giving Tuesday. Donations may be made at myarpbs.org/donateor by calling 800.662.2386.
Viewers are also encouraged to share what Arkansas PBS means to them by emailing [email protected].
Contributions to Arkansas PBS's GivingTuesday campaign will help support:
A safe place for children to learn, not just be entertained.
A deeper look at issues and events from around the world and local communities.
World travel from the comfort of home.
Incredible drama, music, science, history and documentaries.
Stories about the people, places and events that make life in The Natural State so remarkable.
Donors who give $5 or more per month ($60+ yearly) will receive the member-exclusive benefit of on-demand streaming through Arkansas PBS Passport. This extensive library features more than 400 local Arkansas PBS productions, as well as PBS series and specials, making it the best value in on-demand streaming.
Anyone interested in helping Arkansas PBS keep moving forward and ensuring that viewers statewide have access to great programming and educational resources can visit myarpbs.org/donate or facebook.com/arkansaspbs on GivingTuesday Nov. 29. Anyone who signs up to donate monthly to a nonprofit on Facebook, Meta will match 100% of the donation after the second monthly donation, up to $100 per donation, $100,000 per nonprofit and up to $7 million in total across all organizations.
All donations will support programming on Arkansas PBS.
GivingTuesday is a global generosity movement, unleashing the power of people and organizations to transform their communities and their world. GivingTuesday will kick off the generosity season this year by inspiring people to give back on Nov. 29 and throughout the year.