22 Mar 2021

'American Ninja Warrior' host is coming to Reynolds in Conway

Posted at 10:40 AMh

in

News

The University of Central Arkansas' Reynolds Performance Hall welcomes distinguished speaker, Akbar Gbaja-Biamila at 7:30 p.m. on April 6.

Akbar is the host of NBC's four-time Emmy Award-nominated hit competition series "American Ninja Warrior." He is also host of the Universal Kid's spin off show, "American Ninja Warrior Jr.", as well as NFL Networks' highest rated show, "NFL Fantasy Live."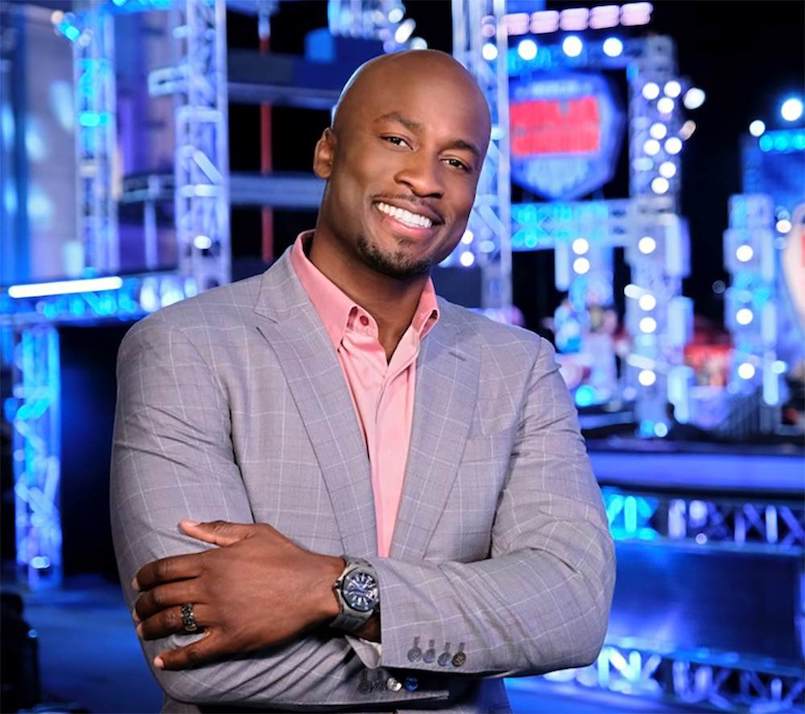 The Los Angeles native grew up in the Crenshaw district with his mother and father, both of whom were born and raised in Nigeria, and his six siblings. His first name means "great" in Arabic, and his last name means "big man come save me." Akbar played football for San Diego State all four years while receiving his degree in communications and new media studies. He then played five years in the NFL as a linebacker and defensive end with the Oakland Raiders, San Diego Chargers and Miami Dolphins before retiring in 2008.
Akbar is also the author of "Everyone Can Be a Ninja," his first book, which came out in 2019.
The book is filled with advice and tools on how to tackle obstacles and keep pushing yourself to accomplish all you set out to do in your life. Akbar will deliver a powerful message on how everyone can be a ninja, how to find your inner warrior, and achieve your dreams.
Amanda Horton, director of UCA Public Appearances, said, "We are thrilled to have Akbar on our campus to share the stories of his multifaceted career as a professional football player, NFL analyst and television personality. We will have his book available for purchase at the event and he will be signing them after he speaks."
Reynolds Performance Hall continues to closely monitor the COVID-19 pandemic and has plans and protocols in place to ensure the safety of its patrons. There will be social distancing measures in place, reduced capacity seating for events, mandated mask requirements, new entry and exit guidelines, and more. Reynolds will continue to follow all mandated regulations for large venues and institutions of higher education. Plans will be monitored and assessed on a show-by-show basis. More information regarding events can be found on our website at uca.edu/Reynolds.
Tickets are on sale can be purchased at the Reynolds Box Office from 10 a.m. to 4 p.m., weekdays, or by calling UCA Ticket Central at 501.450.3265 or toll free at 866.810.0012. Tickets are $15 for adults, and student/children's tickets are $10. UCA community and student discounts are available.