05 Oct 2015

Alchemy Songwriting Competition announces grand prize winner

Posted at 11:24 AMh

in

News

The Alchemy Songwriting Competition announced its grand prize winner, Jessica Roadcap, at the end of its fifth annual showcase on Sept. 26 at The Brick Room event center in Downtown Conway.

"It was such a privilege to be a part of the Alchemy Songwriting Competition," said Roadcap. "It was an incredibly well organized showcase of creative talent, a great group of people, and an enjoyable experience overall. I am honored to have won and couldn't be more grateful for the opportunity to record in LA."

Roadcap moved from New Market, Va., to Nashville, Tenn., where she graduated from Belmont University in 2008. Since signing her first publishing deal in 2012, she has been writing for Sony/ATV in Nashville.

Roadcap was selected the grand prize winner out of 10 finalists for her song, "Elephant." She will receive a trip for two to record her song in a Los Angeles studio with award-winning Hollywood producer Warren Huart. The trip is courtesy of the Music Empowers Foundation.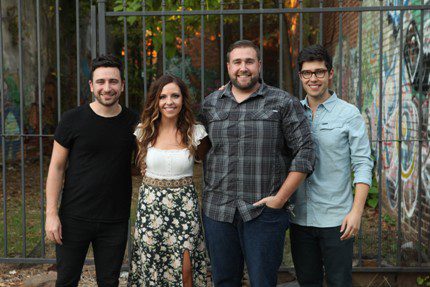 Other winners:
● Youth Category: Tyler Sellers – Conway
● Folk Genre: Alan Benjamin Thomas – Little Rock
● Pop Genre: Luke Gibson – Abilene, Texas
● Rock/Alternative Genre: Red Light Challenge- Waipahu,, Hawaii
● Country/Bluegrass: Jessica Roadcap- Nashville, Tenn.
● Other Genre: Jasper Logan – Fayetteville
● Rhythm and Blues: Shanicqua Baker – Pine Bluff
● Christian/Gospel: Madalyn Bertrand- Winnie, Texas
● Fan Favorite: Vicki Lee and Rose Lutes – Pine Bluff
All previous grand prize winners' songs can be found at alchemycompetition.org.
Blackbird Academy of Arts thanks all of those who supported the Alchemy Competition and Showcase. The proceeds from the event will help the academy continue to provide classes and scholarships for both visual and performing arts. Learn more about Blackbird Academy of Arts and its mission at blackbirdacademy.org.