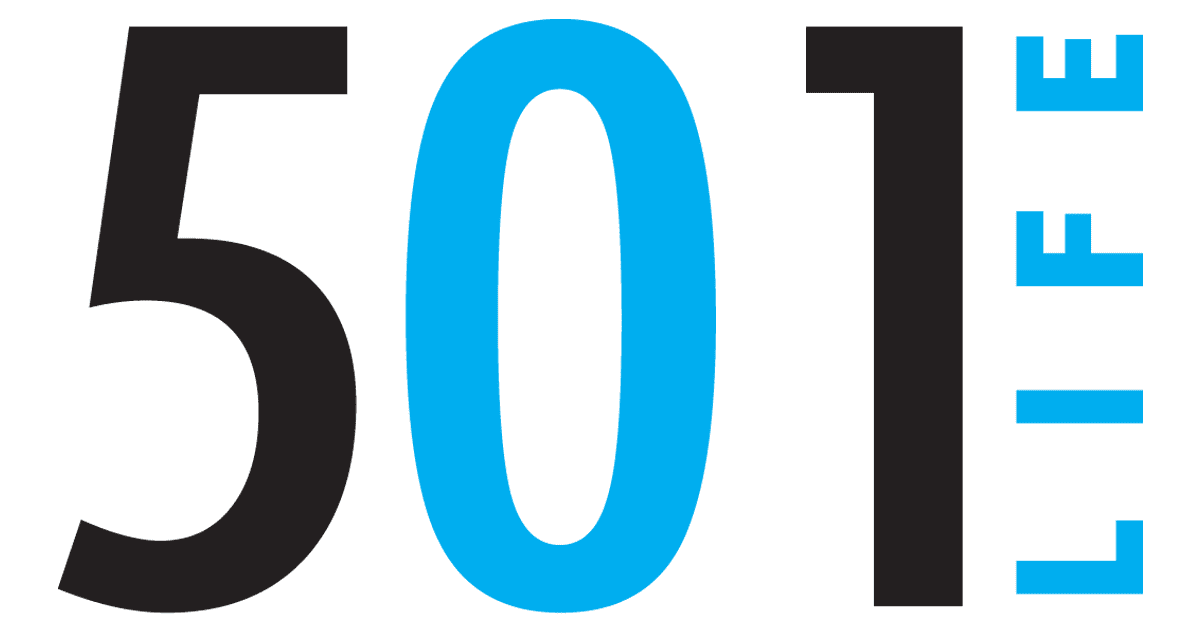 21 Jan

Adams working to foster job growth

by Donna Lampkin Stephens

Jerry Adams of Conway has worked for years to help position Arkansas as a leader in 21st century job growth, and as president and CEO of the nonprofit Arkansas Research Alliance, he is beginning to see the fruits of his labor.

Adams, 68, retired from Acxiom Corporation in 2007, but he continues to spend his time making Arkansas a better place. His goals for 2012 reflect those efforts.

"On the professional side, Arkansas is really getting set up to be more aggressive as it relates to being competitive in the 21st century," he said, citing the 2011 Milken Institute's ranking of the Little Rock-North Little Rock-Conway metropolitan statistical area at 19th on its Best-Performing Cities Index, which ranks how well the areas create and sustain jobs and economic growth. The 2010 figures had the area at 93rd.

"A lot of that is the result of years of work to create 21st-century jobs, and at the same time, we're trying to aggressively improve the workforce, through both higher education and K-12, to continue to pound on making Arkansas more competitive," he said.

Personally, he said, his goals are to continue making the 501 and the state "a more effective place for people to stay and grow and raise their kids."

His efforts are appreciated.

"Jerry Adams is a Conway treasure," said Dr. Rollin Potter, dean of the University of Central Arkansas's College of Fine Arts and Communication. "Through his very thoughtful approach to community development and a special blend of leadership and intelligence, he brings much to many statewide and local organizations.

"We are fortunate to have him as a member of our CFAC Regional Advisory Committee."

Adams was born in Fort Smith. His maternal roots are from there; his father was from Van Buren. The family moved when he was a toddler to Kirkwood, Mo., a suburb of St. Louis, where he and his two brothers grew up. His older brother is a retired Episcopal priest; his younger brother is a retired engineer.

"I'm the only one still gainfully employed," he said, chuckling.

After his parents divorced, he learned a lot by being raised, essentially, by a single mother. He was president of his high school class and active in the family's Episcopal church, where he sang in the choir and played on church athletic teams. He played baseball until he was 16 or 17 and worked at a drug store.

"I was a good but not great athlete," he said. "I was good at a lot of things and not great at any of them."

He became high school sweethearts with a bright, creative young woman who would become his wife, Madelyn. They met as juniors and married in 1964, between his junior and senior years at the University of the South in Sewanee, Tenn., where he studied liberal arts and majored in English.

"I'm glad I studied that," Adams said. "It's made a big difference in my understanding of the world."

After graduation, he endured a three-month stint in law school at Washington University before deciding the bar wasn't for him. From there he went to Naval Officer Candidate School in Newport, R.I. He was commissioned as an ensign in November 1966 and was based in Norfolk, Va. In 1969, he went to work for Ross Perot's Electronic Data Systems as a systems engineer for nearly five years.

And then he came to Conway in 1973. He had been a fraternity brother of Charles Morgan, later the long-time CEO of Acxiom, at Sewanee. The two had talked then about possibly working together afterward.

"We both had roots in Fort Smith, and our parents knew each other," Adams said. "Charles was best man in our wedding and became a good friend. He went to work for IBM after he graduated from the University of Arkansas, and I went to EDS, then he left IBM to join a friend at Demographics."

Demographics eventually became Acxiom.

"About a year after he went to Demographics, I left EDS to join him," Adams said. "When I came in, Acxiom had about 25 people working there. I've grown up with it."

To start with, Adams worked on the marketing side of the company. By the time he retired, he had focused his energies more on economic development and university relations. In the late 1990s, Adams connected with a group that became Accelerate Arkansas, a policy strategy group looking to build a knowledge-based economy in Arkansas. According to aralliance.org, Accelerate Arkansas is a statewide volunteer network of business leaders "working to promote knowledge-based job growth in Arkansas. Accelerate Arkansas is dedicated to moving Arkansas forward in the 21st century economy by closing the gap in per capita income between Arkansas and the remainder of the U.S."

A two-year study funded by the Winthrop Rockefeller Foundation for Accelerate Arkansas resulted in five core strategies for long-term economic growth in the state:

• Support job-creating research.

• Develop risk capital that is available for all stages of the business cycle.

• Encourage entrepreneurship and accelerated new enterprise development.

• Increase the education level of Arkansans in

science, technology, engineering and math.

• Sustain successful existing industry through

advancing technology and competitiveness.

The Arkansas Research Alliance was established to help achieve the first core strategy.

"It's modeled after the very successful Georgia Research Alliance," Adams said. "We started with nothing, and in early 2008 Gov. (Mike) Beebe provided half a million dollars in start-up funds."

Adams recruited a board, which includes chancellors of the state's research universities as well as various CEOs.

"We started from ground zero," he said.

Besides the full-time job running the non-profit ARA, Adams is busy with an active volunteer life. He estimated he's on 20-plus boards of various entities, including the UALR Board of Visitors and Center for Innovation and Commercialization as well as advisory boards for the University of Central Arkansas's College of Natural Sciences and Mathematics and College of Fine Arts and Communication.

"We're also starting a pre-K initiative for lifelong learners, and we hope it will be a statewide model on how to engage pre-K in education," he said.

He's also vice chair of the Conway Development Corporation and was part of the founding group of both the Faulkner County affiliate of the Arkansas Community Foundation and the Conway Interfaith Clinic — he was founding board chair of both organizations. He is on the board of Conway Regional Health System and is very active at St. Peter's Episcopal Church. A recent appointment is to the board of the Winthrop Rockefeller Foundation.

"That foundation has been one of the key igniters of so many good things in this state," he said.

He has good relations with the governor and the legislature and doesn't consider himself a partisan.

"The stuff I work on is nonpartisan — economic development, good jobs for children, a better workforce economy," he said.

He and Madelyn have two sons, Jeffrey, 43, and Seth, 40. Jeff recently moved his family back to the United States after stints in China and Spain; they're now in Charlotte, N.C. He has two sons, 14 and 11. Seth lives in Atlanta; his family includes two daughters, 5 and 4. Obviously, Adams loves and is committed to the 501.

"We moved to New York in the late 1980s to run an operation, and when we landed there we told folks Conway, Ark., is the nicest place I've ever lived," he remembered. "People thought I'd taken a blow to my head. Conway is an extraordinary mix. The higher education puts out a ripple effect in the civility of the community. There are a lot of economic opportunities, a lot of startups. It really sets the curve for the state of Arkansas.

"It's an extraordinarily good and a very compassionate community. It's a good mix of smart people, bright people, well educated people and some risk-taking."

>> JERRY ADAMS

Education: BA, English – University of the South, Sewanee, Tenn.

Business: Arkansas Research Alliance

Date opened: May 2008

Type of business: Economic development non-profit focused on job creating research from Arkansas research universities; modeled after very successful program in Georgia.

Number of employees: One full time, one part time and one intern. A governing board consists of the five chancellors of the Arkansas research universities (UAMS, UAF, UALR, ASU, UAPB) and 16 CEOs from across Arkansas.

Location: Conway.

Business: 501.450.7818

www.aralliance.org

Previous business experience: Acxiom Corporation – 34 years – retired 2007.

What you enjoy most about your work: Progressive group of leaders focused on economic development for the state of Arkansas.

Biggest accomplishment: 1) Being a part of the growth/development of Acxiom; 2) The development of Accelerate Arkansas – a policy/vision organization focused on building a knowledge-based economy in Arkansas.

Two top goals: 1) Mature the strategic impact of the Arkansas Research Alliance; 2) Continue the aggressive business development of the Conway Development Corporation.

Best advice received: Not sure it was a specific piece of advice, but my father's work ethic and dedication to his work have always been motivational to me.

Business advice for others: Arkansas has the potential to be very competitive in the 21st century, but it is a "full contact" sport and will take everyone in the state working at their highest potential to compete. p>

What you most enjoy about doing business in 501: The progressive business leadership in Conway and the state.