20 Aug 2020

A state gem: Sissy Jones recalls 50 years in business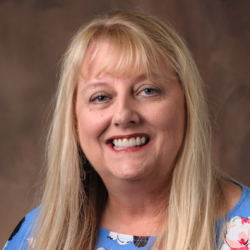 Latest posts by Sonja Keith
(see all)
This year, Sissy Jones celebrates an historical milestone in her entrepreneurial journey that started years ago in Jefferson County but has taken her to the 501 and beyond.
Celebrating its 50th anniversary this year, the history of Sissy's Log Cabin began in a Pine Bluff building about to be torn down and has grown to locations in Conway, Little Rock, Jonesboro and Memphis. Sissy and her family own and operate the stores, which still rely on the quality and customer service that were key when she opened the business.
GROWING UP
Born in San Antonio, her parents (Mary and Artie Robinson) named her Marguerite, but that was difficult for her older sister, Annetta, to say, so she was called Sissy. "Even my grandchildren call me Sissy. Everybody calls me Sissy."
Originally from Arkansas, the family moved back to the state for her dad to take over the family farm at Gillett (Arkansas County). Sissy's recollection of her childhood is rich with experiences on the farm, the small south Arkansas town and her family.
Sissy and her sister were expected to work every day, with only one free hour on Saturday. Her mother, who had a master's degree in education and taught home economics/nutrition, was very strict with her daughters. "She taught us something every day," she said. "I'm glad now that she did."
Sissy learned many things growing up. "I liked to sew," she said, adding that when she was 12, she created a pattern and used a sheet as material to create a dress in about an hour. "I taught myself to sew," she said, adding that later in life she and a friend had a decorating business that included making drapes. "Until I was about 30, I made most of my clothes . . . That old Singer, I could burn it up."
Sissy smiled as she recalled memories made with her sister, including learning to drive when she was 12. The two were "in everything" — from 4-H and beauty contests to music lessons and playing basketball. In 1956, Sissy was named Miss Gillett. "I have a lot of memories of growing up."
Even as a child, Sissy had an interest in sales and entrepreneurship. "I learned about economics early in my life and managing money." She recalled a funny story about collecting donations for American Legion poppies. Twice a year, their mom — who volunteered her daughters for the task — would drop the two to sell 100 poppies in the town, which only had about 700 residents. They couldn't go home until after every poppy was sold.
Sissy said after a couple of years the townspeople were accustomed to seeing the girls with the poppies, and they sold quickly. One time, the girls decided to do something different. "I went to the grocery store, and I saw these cupcakes, two for 5 cents. We got some little sacks and we opened them up, and we would put a cupcake in the sack and we sold them for a dime. We made a lot of money," she said. "When our mother showed up and we told her what we had done, she was absolutely embarrassed to death that we would do such a thing and be such entrepreneurs at 10 and 11 years old.
"I thought it was a good thing, but she didn't," Sissy said, adding that she and Annetta had to find all their customers and return the money.
OPENING A BUSINESS
Sissy always liked "old stuff" and was interested as a child in items she would see in the homes of family friends. She took advantage of any opportunity to learn more and added that later in life, her mother-in-law taught her a lot about antiques.
As an adult, Sissy's work in home decorating and her interest in antiques led to "quite an accumulation of stuff" at her home. One morning, her husband, Murphy, asked what her plans were for the items. "I told him I'm going to open a business one day," she said, adding that he asked when that might happen.
Later that day, Sissy was on her way to help with a Junior League charity ball when she noticed workers were about to tear down a little log cabin. She asked the workers to stop demolition until she could contact the owner of the space, which sat among tall grass and was in bad shape with no heat, air conditioning or hot water. Sissy went to a nearby donut shop and called the owner, who agreed to rent the space to her for $50 a month. "It was perfect for an antique shop."
Sissy said she went out on a limb and borrowed $1,500 from an aunt to start the business, explaining that it was doubtful that a bank would have loaned her the money, which she paid back in six months. She signed a one-year lease and work on the log cabin began. There was old wallpaper, big roaches and a lot of dirt that fell from the ceiling when trucks drove by. "All of my friends came, and we had a party out there and we pulled all the wallpaper off," she said, adding that she would buy a pound of cheese and bologna, a loaf of bread and mustard to feed those who helped.
With cleanup completed, Sissy stocked the store with antiques from her home. There were still challenges at the store, including swatting at buzzing termites while waiting on customers and a toilet that would freeze in the winter unless you added anti-freeze.
"Murphy was so glad to have all of it out of our house," she said.
That was in 1970.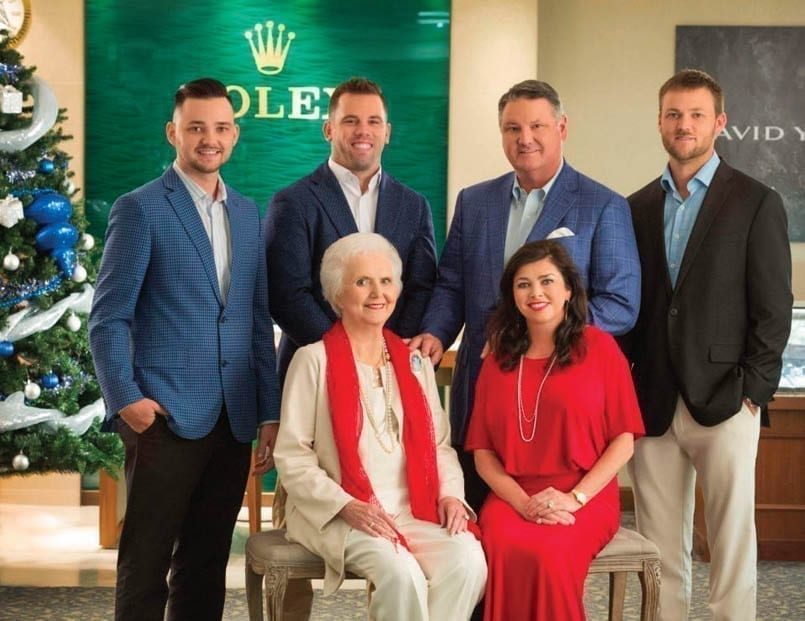 ANNIVERSARY
Over the next 50 years, a lot happened with the business, including a change in focus from antiques to jewelry and the construction in 1990 of a larger store adjacent to the original log cabin in Pine Bluff because of the growth of the business.
Sissy, who has always had an appreciation for education and a desire to learn as much as possible, has studied jewelry at the very best schools. She has attended the Gemological Institute of America in California, McCarthey Jewelry Design School in Mena, Trenton Jewelry/Goldsmith School in Memphis and the University of Arkansas at Monticello. She is also a licensed appraiser of antique jewelry.
Over the years, Sissy has been involved in industry organizations in the state and has helped other jewelers. She also has spoken at different industry events and before other groups. "I believe if you help as many people get where they are going, you get there, too."
In 1975, Sissy's mother came to live with her because of health issues. She provided support for the family and encouragement to Sissy with her business. "I could work late because she was there. Is it good to work that much? No, but I had a hard time with balance and not working. I was taught to work all the time. It's hard for me not to work. She was such a God-send to me."
Sissy recalled that when she was discouraged about the business, her mother would show her a little red book about a train with the message "you can do it, you can do it." She'd say, "I want you to go in the next room and read this, and you can come back when you are feeling better.' She encouraged me all the time. She'd say, 'What are you worried about? You can do it!'"
It has been important to Sissy that the business has remained family-focused, with challenges and decisions faced together. "We like to know we're a group and we're on the same page." It is also important to give back to the communities where stores are located.
She cites hard work, family, good friends, wonderful customers and "the help of a few angels" in the success of the business. She considers the 100-plus employees her "working family."
In addition to her late husband Murphy, Sissy's son, Bill, has joined the business and is the chief executive officer. "He has learned to love it as much as I do." Her daughter-in-law Sharri, daughter Ginger Jones Cheatham, grandsons and niece have all worked for the company, which Sissy considers a blessing.
FAITH
Sissy is often seen wearing her favorite piece of jewelry — a Guardian Angel pin from her children given on Mother's Day about 30 years ago. It reminds her of a picture that hung in her room growing up. The pin features her children's birthstones and is inscribed with a verse from Proverbs — "Her children arise and called her blessed."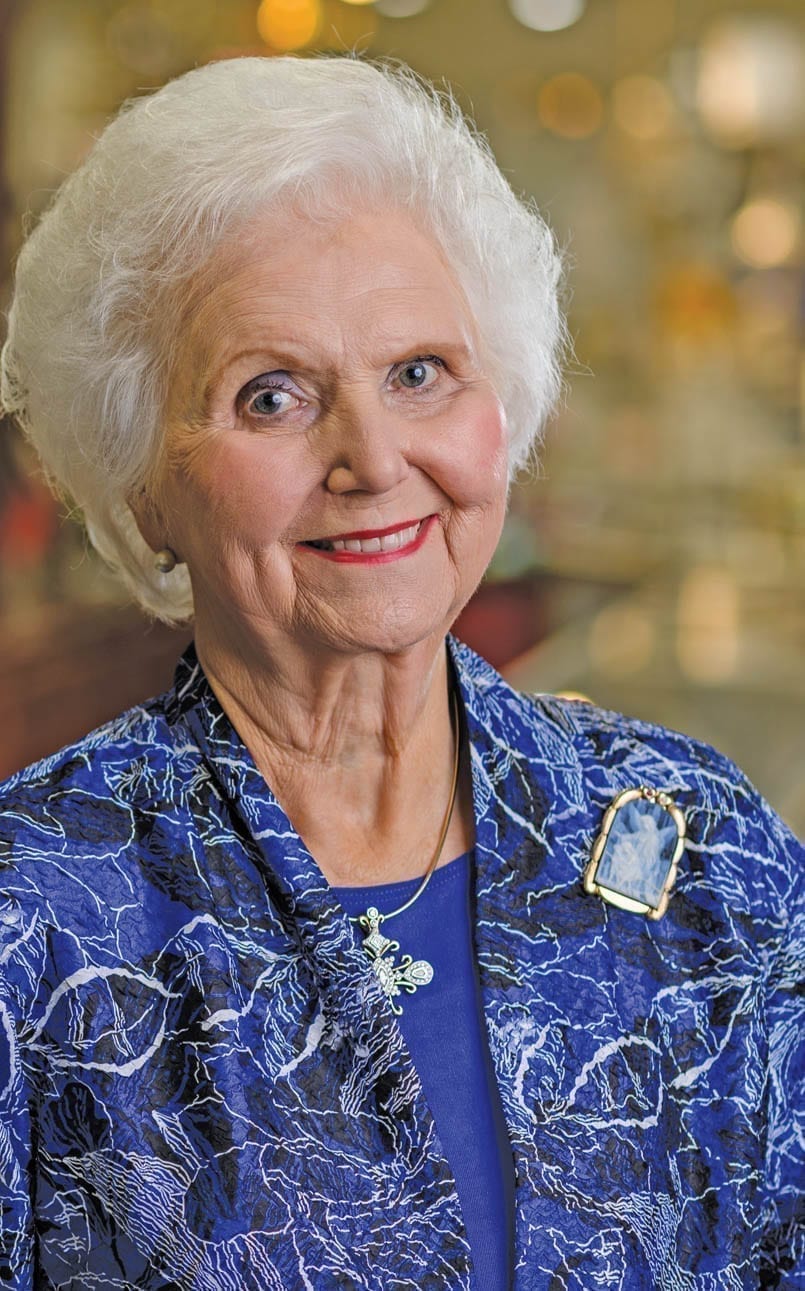 "I wear it almost every day," she said, adding that her faith is most important. She said the keys to success are putting God first and "pray about everything you do."
Sissy said all of the businesses have been built on Proverbs 20:24 — "With the Lord directing my ways, why should I worry," she said. "We committed it to the Lord. God owns the business and we work for Him. I stand by that."
NEW CHALLENGE
Her faith, family and friends were especially important in 2015 when Sissy faced a new challenge — breast cancer.
After a biopsy, she was referred to a local surgeon. "I just kept watching him (the doctor) circle and circle and circle . . . Finally, I looked at Ginger and I said, 'I'm going to tell you something, it's not good news or he would've come in here by now. He's trying to stall for time to know exactly what to say to me.' She said, 'Oh mother, don't be negative like that.' I told her, 'Ginger, I'm perceptive, and I can tell something is wrong.'"
With her daughter and Murphy by her side, the doctor told Sissy that she had triple negative breast cancer. Devastated by the news, Ginger and Murphy began crying. "I turned and looked at them and said, 'Wait a minute. I'm the one with cancer. I'm the one that should be weeping, but I'm going to tell you we have built our businesses on Proverbs 20:24 and now we are going to use all of that goodness the Lord has given us to come through this. I'll be fine, just don't worry."
Family and friends — who were called Sissy's Warriors — rallied around her as she underwent treatment in Arkansas. "I think that helps you as much as medical research," she said, adding that she could feel their prayers. "I won't tell you that I didn't go through some terrible valleys or spend 21 days at a time in isolation at the hospital . . . We had some ups and downs throughout that time. I got pretty bad and almost died."
When possible, she continued to work during treatment and took phone calls, happy to talk with others battling cancer. The most difficult thing during her battle was to wake up one morning after "red devil" chemo and see a wad of hair on her pillow. That day, she had her hair cut to donate it to others in need.
Sissy points out her priorities have remained the same — God first and family second. She said after a healing service at her home, the cancer did not show up in her next scans, but the type of cancer she had — which she calls the devil — can hide and re-surface again. "It can keep on hiding because I don't want to have it again. But if I do, I'll go through it again."
AN INSPIRATION
Sharri describes her mother-in-law as an industry trailblazer and an inspiration to other women to own their own business. "She set a precedent that women can do anything they set their minds to," she said, adding that she instilled in the family the importance of hard work and honesty. She said Sissy's Log Cabin has built a legacy of trust among its customers, many of them several generations of the same family.
Reflecting on the 50th anniversary, Sissy is astounded that the business has hit that milestone and that she survived cancer to see it. "We worked hard to make it," Sissy said. "I have had a wonderful life."