27 Aug

A new tune: Teacher ends piano lessons after 20 years

by Sonja J. Keith

The fall will signal a big change for Katie Patrom. After 20 years of teaching piano lessons, she has decided instead to focus on a special student alone – her 2-year-old son.

Born in Faulkner County, Katie lived in Conway until she was 6 when her family built a home and moved to Greenbrier. A 2001 graduate of Greenbrier High School, she earned a bachelor's degree in vocal performance from Central Baptist College and a bachelor's degree in music education from the University of Central Arkansas.

After teaching school, she joined the staff at Springhill Baptist Church in 2007 as director of children's ministry. Today, she is also the co-director of education and family ministries. "It's a challenge balancing everything," she said, adding there are some weeks – like Vacation Bible School and church camp – which are more time-consuming. "There's just always something to work on."

Katie's introduction to music came from her mother, Sharon Duncan, who taught piano lessons in the family's home. "I was 4 when she started piano lessons with me." Katie also had her first vocal performance in church when she was 4, singing "One Day at a Time, Sweet Jesus."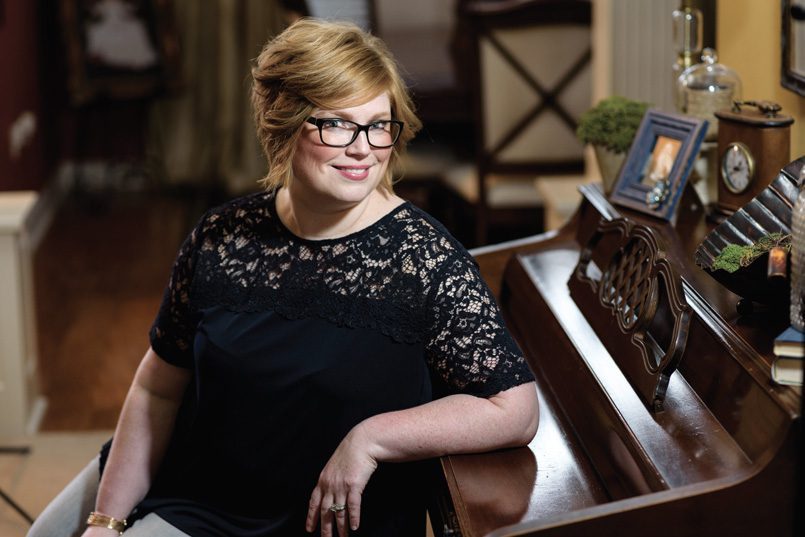 Following in her mom's footsteps, Katie began teaching weekly 30-minute piano lessons when she was 14. When the family built their home, it included a piano studio and a waiting area for students. There was also another piano in the dining room.
Her first year, she had about five students, mostly beginners ages 7 to 10. In high school, her students numbered between 10 to 15. She also continued to have private lessons and was active in the band.
"That was fun and interesting. It gave me an opportunity to have income in high school and pay for my car," Katie said, adding that it also helped with college. "It was a wonderful income source and good experience."
Through her lessons, Katie developed some important skills that have helped her in her career in education. "I learned every child is different and I had to come up with creative ways to teach," she said, adding that she also learned how to communicate with parents. Some of her students have had special needs, including dyslexia and autism. "I have loved customizing how I teach." 
In addition, Katie has learned skills to operate her own small business, from setting policy to scheduling.
Her mom decided to no longer offer piano lessons when Katie was a senior in high school. Looking back, Katie remembers that 3:30 to 6:30 p.m. during her childhood was filled with music and piano students in the family's home. "It was such a blessing for her to have that job and be able to stay home."
While it was a new phase in her life, Katie said it was not as noticeable because she was busy attending college. Still, she continued to teach a few students on her own.
When Katie and Jon Patrom married, piano lessons became a part of the family's income. "I never thought there would be anything different," she said. She followed the school schedule, offering 30 lessons between September and May.
Katie has enjoyed most getting to know her students. She has offered a listening ear and a hug for some who have had faced personal challenges. They have cried together and prayed together – moments she will always treasure.
At the beginning of this year, however, her attitude about teaching piano lessons felt different. "I knew this time was coming to an end." Her "busyness" has increased with a new job with additional responsibilities and the couple's 2-year-old son, Duncan, to care for. "He is needing me more."
Katie has had the help of a high school student who has cared for Duncan when students arrive at the family's home. "He thinks all those kids are there to see him," Katie said with a laugh. "He gets tons of attention but it's been harder this year."
Katie said Jon "married into this lifestyle" and has been very supportive. "He's been so encouraging," she said. "The students love Jon and Annabelle (the family dog). These kids have just become part of our family." 
In her 20 years teaching, Katie has had about 120 students, who have ranged in age from 3 to 45. "I always thoroughly enjoyed myself with every student." On May 19, her students performed at her last two recitals. "I've been so blessed with the parents and students I've had through the years. I've not had a bad experience. God just took care of that."
Katie anticipates when fall rolls around, the time of year when lessons start, the reality of her decision will sink in. She said her students, some who have been with her for years, and their families have been very supportive. She has already helped to line up new teachers to ensure a smooth transition.
While she hasn't ruled out teaching piano again in 10 years or so, for now her decision is bittersweet. She is going to miss her students and watching them as they make a big accomplishment. "I'm going to miss it all, but I have a peace about it," she said. "I'm excited I'm going to have this time with Duncan. I'm ready to put my family first a little more."
Katie plans to teach Duncan to play the piano. She said that Santa brought Duncan a little piano, which he plays with while she plays. When she announced her decision, Katie said, "That little piano needs me a little more right now."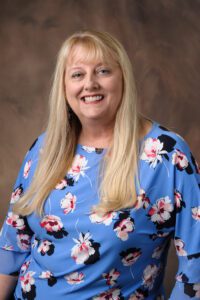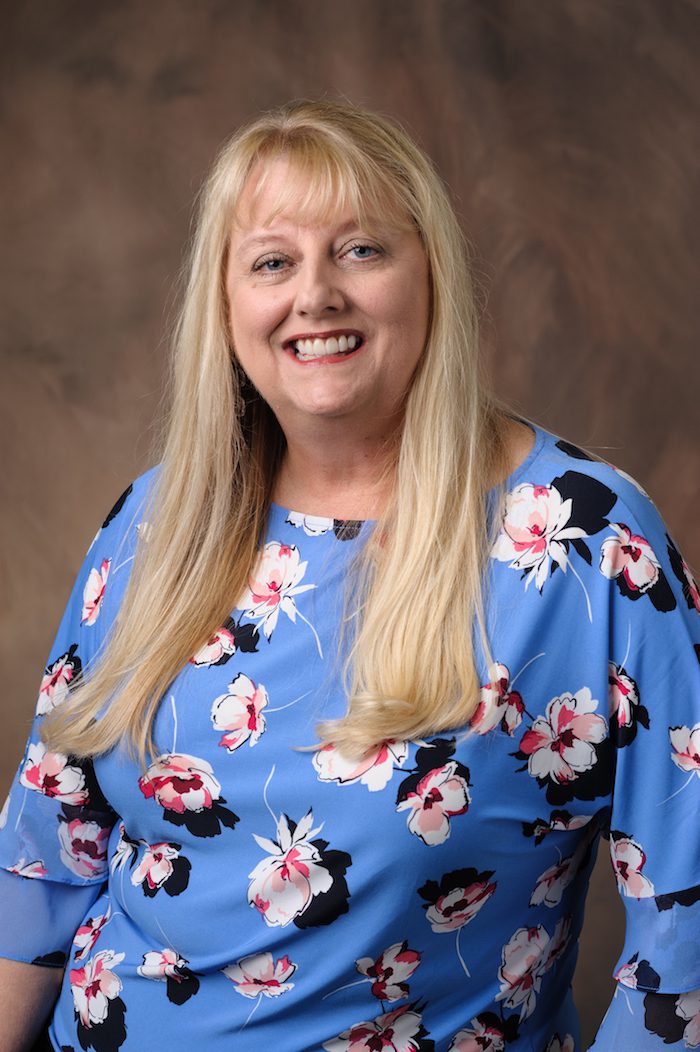 Sonja Keith
Co-owner 501 Advertising and Publishing/Publisher of 501 LIFE
A native of New Iberia, La., Sonja is a graduate of Hartman High School (Johnson County) and Ouachita Baptist University in Arkadelphia. Sonja is active in the community, serving on various boards and committees including the Conway Regional Women's Council, the UCA Reynolds Community Council and the Faulkner County Council on Aging. A daughter of Mary and Stan Clinesmith of Conway, she has three younger sisters, Tricia, Stacey and Lori. Sonja and her husband, Tom, have four grown children – James, Emily, Laura and Joe. The family attends Grace United Methodist Church in Conway.