26 Dec 2019

A man of all seasons: KARK's Pat Walker passionate about work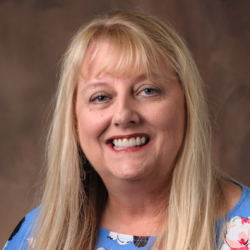 Latest posts by Sonja Keith
(see all)
KARK Channel 4's Pat Walker is passionate about his work and the weather. 
A Ward (Lonoke County) native, Pat graduated in 1992 from Cabot High School. He earned a bachelor of arts degree in history in 1996 from the University of Central Arkansas. After college graduation and a decision not to pursue a teaching career, Pat worked at a church camp and waited tables. 
With a plan of attending seminary, he served as a youth pastor in Ward and Cabot. He also worked for the postal service and was a substitute teacher. "I did a lot of things and finally, one night I decided I needed to make a change," he said. While pondering what he could do, an idea popped up. "I thought, 'I bet Ned Perme makes a lot of money.' I love the weather. I think I can do that."
Pat researched different university programs and in 2001, enrolled at Mississippi State University in Starkville to study meteorology. He rented a bedroom in the oldest house in the county and there was no cable television. 
"I started reading my textbooks," he said, adding that he was two or three chapters ahead before the semester started.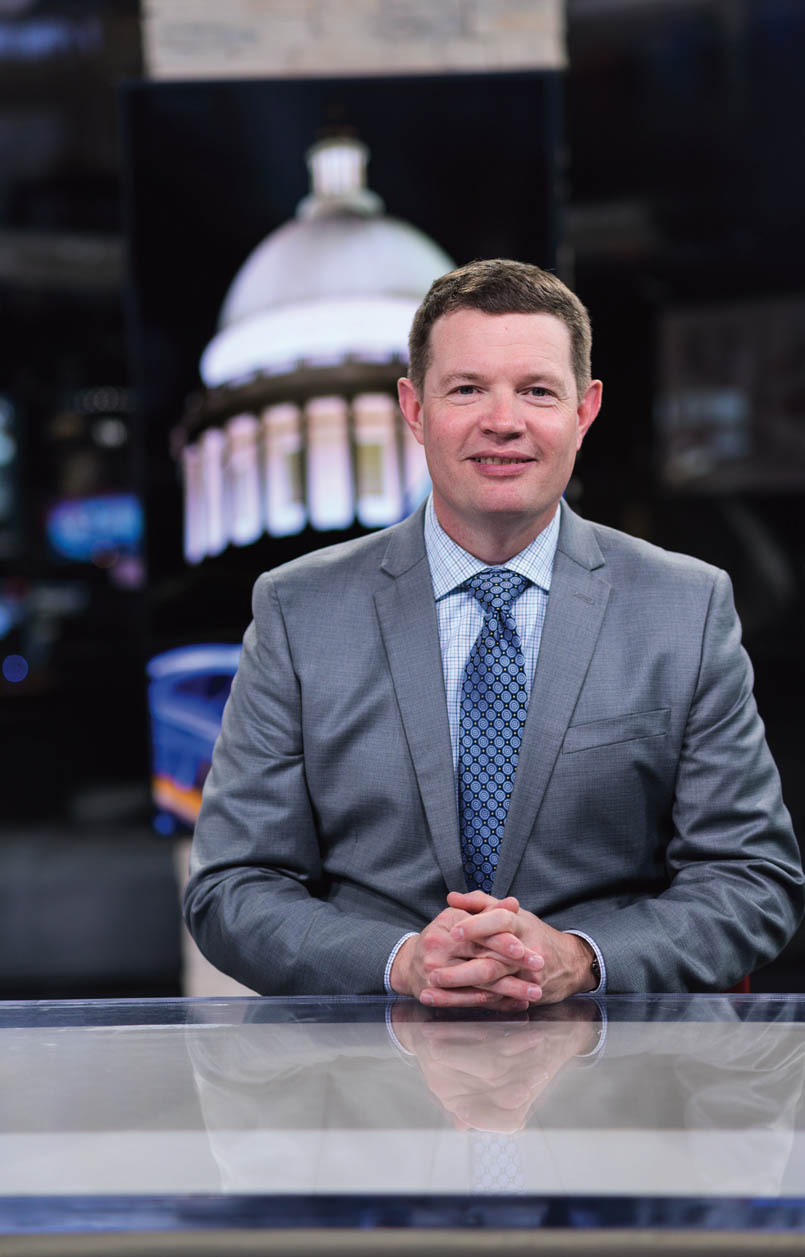 "I was focused. I knew it was time to fish or cut bait. I thought 'you are going to do this or you're not going to do anything.' It was time to grow up. I buckled down and did it."
In 2002, while still a graduate student, Pat interned and later worked at a Columbus, Miss. TV station. His first weather segment was in June. Throughout the summer, he worked on the weekends in Columbus and during the week at a Cabot golf course while interning at KATV Channel 7 in Little Rock. "It was really a good experience."
In 2003, he earned a master's degree in geoscience.
While at Mississippi State, Pat met his wife, Kim. They were married in 2005 while living in Oklahoma. It is also where they welcomed their first child.
Kim was born in Vietnam and her family fled in 1974 to Thailand before traveling to the United States. Kim, who previously attended the University of Colorado, was already a journalist when they met but was pursing meteorology. "She was unlike any other girl I had ever dated."
Pat and Kim have had three children. Josiah Chase is 11 and Selah is 8. They lost their middle child, Abianna, due to a birth defect.
In all aspects of his life, Pat's faith is important. The family attends Fellowship Bible Church. "I don't compartmentalize my life. They all tie together. I'm not going to wear my faith on my sleeve and say 'here is your forecast and verse of the day.' That's not the case because it's not appropriate, but they all affect each other. I weave them through.
"I have a Christian perspective on things because that is who I am. It has to be done in grace and not in legalism."
Pat's work has taken him to several states – including Texas, Oklahoma and Iowa – where he was a chief meteorologist. While early in his career Pat had wanted to return to his home state, he and Kim were happy and loved living in Iowa.
Even though they had no plans to move, Pat stayed in touch with news directors in Arkansas and applied for a job in Little Rock. "When I came down here for the interview, I was hoping not to like it because I didn't want to come," he said. But he did.
Pat started as the weekend meteorologist at KARK/Fox 16 in March 2013. In 2015, he moved to the weekday morning show.
There are positive and negatives about working early in the morning. "The lack of sleep really gets to you. Summer is the worst because it's still daylight. But, it does allow for me to pick up my kids at school so I'm with them from afterschool until bedtime. By being in the morning and not the evening, I do get to spend a lot of time with the kids. I'm tired after that time, but find me a parent who is not tired."
Kim is also an on-air meteorologist and does TV weather forecasting outsourced to smaller stations that are new or have limited resources. One is in Arkansas and the others are out of state. She goes to work at 1 o'clock in the afternoon and gets home around 7 p.m. "There's a lot of shop talk. We knock ideas off each other, too. It's good to have someone who understands what your job entails and understands the science of your job. It helps both of us."
After a full morning at KARK, Pat heads home to Sherwood about 12:30 p.m. most days. He typically spends some downtime before picking up the kids at school. Homework and sometimes afterschool activities follow. He warms up dinner prepared by Kim and then they usually finish up about the time she returns home.
As soon as the kids are in bed, Pat heads to bed, usually around 8:30 p.m. "If I can get six hours, that's good," he said. "I've done two-hour nights before, one-hour nights….Naps happen. I don't schedule them. They make themselves happen."
Pat said if he ever decided to leave meteorology he thinks he would enjoy being a farmer. With an interest in agri-tourism, he would like to have a large plot of land to grow flowers and berries. "We love to garden and growing things in our yard."
One of the fun aspects of Pat's work involves sharing with viewers his colorful themed socks. He admits when he started at KARK, he was a "black or brown sock kind of guy. I had no sock game at all." Inspired by co-workers who wore interesting socks, Pat started buying and wearing more fun socks and sharing them on social media. "I've bought so many socks, I can't fit them all into my sock drawer," he said, estimating that he has over 100 pairs of socks. The socks led to "Sock it Forward," where viewers bid on a duplicate, unused pair of socks and the money goes to charity. The first year, $1,400 was raised.
Pat said the most challenging aspect of his work is juggling many tasks, which have changed with the industry. "TV is not just TV anymore. It's all media." In addition to his work on-air, he also produces content for the station's website and social media platforms. "They don't have hard deadlines but newscasts do. That red light is coming on and they are going to punch you up on air whether you are ready or not."
While he enjoys presenting severe weather coverage, Pat said it is during those times that he thinks about and is concerned for those who may be in harm's way, especially if he has been to the area or knows someone who lives there. He won an Emmy for a segment from the station's tornado coverage.
Pat said his favorite season is winter and he "loves" snow. Unfortunately, Arkansas doesn't see a lot of the winter precipitation. "When the seasons change, that's so much fun. It gives you something to talk about."