28 Sep

A lasting legacy: Civilian Conservation Corps in the 501

During our period of social distancing, Jim and I took a drive on scenic Highway 7. We drove through the Ouachita National Forest in our "escape pod," a.k.a. Toyota 4-Runner, and discovered an exhibit on the Civilian Conservation Corps (CCC) camp at Hollis. We had passed the exhibit many times and had never taken the time to stop.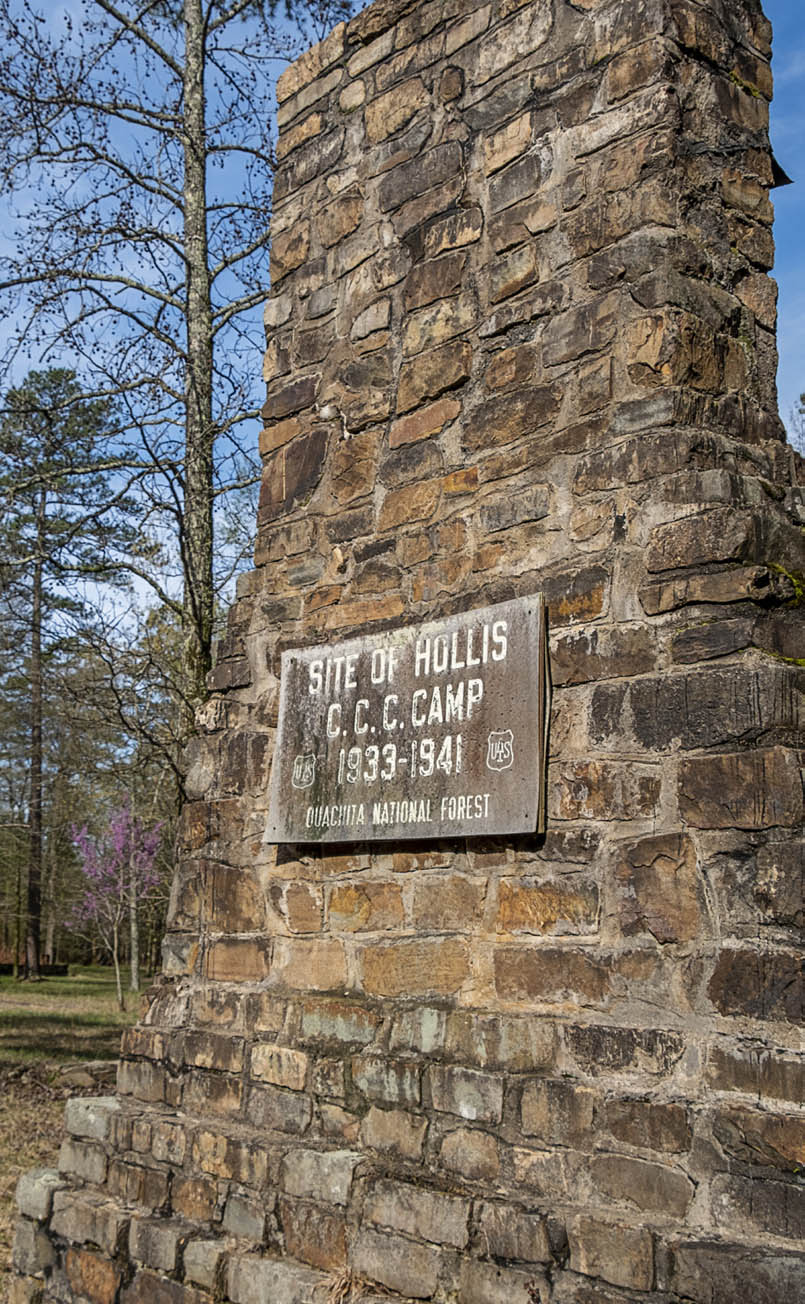 On this day, no one was at the exhibit, and because it is the time for decreasing our contact with others, we decided to linger. Little is left from the mid-1930s camp except for interpretive signs, old building foundations, corner stones, sidewalks, trails and a chimney from the mess hall. A little further down the road is Iron Springs rest area that was built by the CCC and remains of the Jessieville camp. The Jessieville Camp site has deteriorated and the sign can no longer be read due to vandalism. The Jessieville site has a beautiful little creek, short trail and stone wall remaining.
According to the interpretive signs, most of the men at the Hollis' camp were rural farmers and sharecroppers from Arkansas and Missouri. The average young man had less than an eighth-grade education. Along with physical work, the men were able to participate in games and attend church services. They were able to go to dances and other social activities on weekends and holidays.
Jim and I both felt like we were walking on hallowed ground after our visit and it inspired me to do a little research on how the CCC impacted our state.
The Civilian Conservation Corps Act was passed by the US Congress to provide an economic break to young men and families during the Great Depression and to improve and develop the natural assets of the country. The CCC program was a part of the New Deal programs, and it was designed to meet the needs of American citizens who were suffering during the Depression.
It was the brainchild of President Franklin D. Roosevelt and began in 1933. The program had two purposes: To provide employment to unemployed young men during the Great Depression and to accomplish work in the protection, improvement and development of the country's natural resources. The Department of Agriculture and the Department of the Interior were in charge of planning jobs and provided supervisors and technicians for projects. The camps were organized and run in a military manner and were headed by US military officers.
Each camp housed 200 men or enrollees. They were established in every state. In September 1933, there were 1,468 camps. By September 1935, there were 2,635 camps, and by January 1942 the number of young men enrolled in the CCC had declined to 800 because of the improving economy. During the time that the CCC was in operation in Arkansas, the 77 camps completed 106 projects.
Enrollees in the CCC were called a variety of nicknames like "Roosevelt's Tree Army," "Tree Troopers," "Soil Soldiers" and the "Three-Cs Boys." The program provided food, clothing, shelter, education and recreation to each enrollee. Requirements to join were to be between 18-25 years old (later adjusted to 17-23), US citizens, of good moral character, out of school and in need of employment. The Department of Labor selected the young men through state agencies and welfare offices. Enrollees could volunteer for a six-month period and re-enroll for up to two years.
They were paid $30 a month. A mandatory $25 was sent back to families of the men. The remaining $5 was kept by each man. They would put $1 into the company fund and they could buy $1 worth of coupons (twenty at five cents each) for the canteen. Their duties were assigned according to their age and physical condition. Arkansas had camps for Spanish-American War and World War I veterans.
The national CCC was divided into nine districts. Arkansas was in District Seven, which had its headquarters in Omaha, NE. The local headquarters was in Little Rock, where the Arkansas commander made appointments as to where enrollees would work and the project that would be undertaken. Once young men were accepted into the program, they were sent to Camp Pike (now Camp Robinson) in North Little Rock to be evaluated and trained. Many of these men were malnourished, and few had a significant education.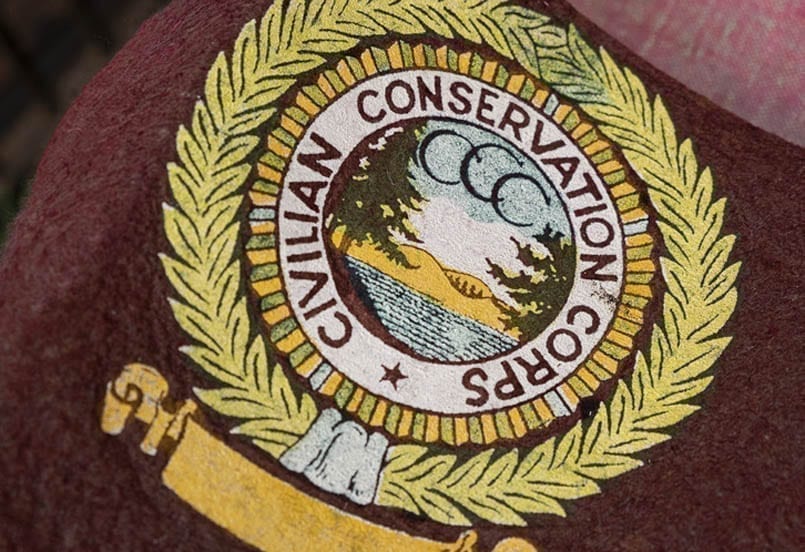 The most lasting legacy of the CCC in Arkansas was its work in developing and building our state parks. In the early 1930s, there were no developed state parks in Arkansas. Petit Jean, Mt. Nebo and Arkansas Post had been established in the 1920s, but the construction of state parks' infrastructures had not yet been funded. One of the largest projects that the CCC took on in Arkansas was the construction of roads, bathhouses, boat docks, cabins, lodges, culverts, campgrounds, amphitheaters, picnic pavilions, stone dams and trails systems at many of Arkansas' state parks. Other projects in Arkansas included efforts to prevent forest erosion, planting trees, building bridges, building fire towers, fighting forest fires, mapping public land, surveying timber, laying sod, building fences, establishing cattle operations, building roads within the National Forest and stabilizing pond and lake banks.
As a part of each enrollee week, they received education opportunities. Each young man had up to 10 hours a week of education and vocational training to prepare them for life after their time at the CCC camp. Reading and math skills were taught. Arkansas camps also taught up-to-date farming techniques in an attempt to modernize farms. Other occupation skills were taught — wood working, masonry, auto mechanics, cooking, meat processing, bookkeeping skills and medical skills. Many of these men continued in these skills as an occupation. After the economy improved, many of these men who had received academic skills went to college.
As America's economy began to improve and with the onset of World War II, the CCC was no longer needed and the program ended in 1942. The CCC has had a lasting effect on America as well as Arkansas — cabins, roads, bridges, dams, walking trails, lodges and many other structures are still in use. The men who were enrollees in the CCC were provided economic support, but they provided generations to come a long-term legacy.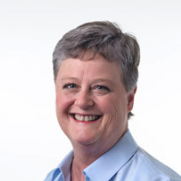 Latest posts by Linda Henderson
(see all)