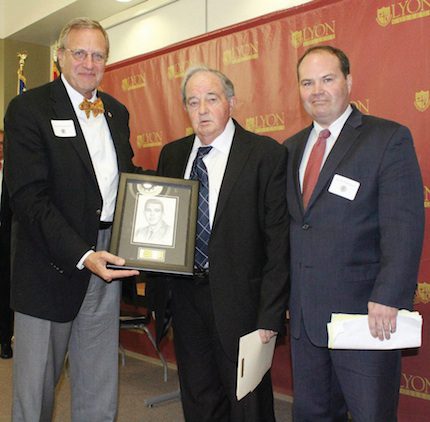 19 Apr 2016

A labor of love: 'Close-Knit' group helps others

Posted at 10:24 PM

in

Faith

by Carolyn Ishee


What do you call a group of women who gather weekly to visit, share each other's good and bad times and use their talents to further charity work?

They are a close-knit group. Well, actually, the name is "A Close-Knit Faith Community."

The group — which gathers on Wednesday mornings — has met consistently at the Parish Administration Office of St. Joseph Catholic Church in Conway since 2007. And though membership has changed, and grows and decreases according to the time of year, the work of the group continues.


The women come from a variety of occupations. Currently, there is an employee of Hancock Fabrics, a retired school principal, a postal service worker, a psychiatric nurse, a couple of designers, a stay-at-home mom and an accountant who comes to Conway weekly from Little Rock. And, during certain times of the school year, the women welcome UCA students and home-schooled students.


It's a gathering of talented craftswomen — those who knit and those who crochet. And it's not about knitting versus crocheting — it's "what you can do, you do." The finished products are labors of love. During the year, the products are created for a variety of uses. January through April, the group creates lap robes for the Faulkner County Nursing Home Gift Fund; May through September, they work on hats that go to Baptist Hospital's NICU (Neo-natal Intensive Care Unit), Arkansas Children's Hospital, Conway Regional Medical Center and CARTI; October through December, baby items for Life Choices, Inc., are created.


In 2015, the number of items produced was impressive: 51 lap robes, 432 hats and 102 items to Life Choices. Materials to produce the items are often donated, though many of the women bring their own needles and yarn.


In February, a kind family within the 501 donated two very large bins of yarn to the Close-Knit Faith Community. The group was found through the Lion Brand (yarn) website listing charity knitting groups. As Jean Leffler of the group said, "501-ers are the best!"


And it's not just the production of products. Before finished items are delivered to the charities, the recipients are prayed for, and the items are blessed by a Parish priest. The prayers have been described as "quite meaningful" for all those involved.


The community is an interdenominational group. Ages range from fifth grade (during summer months) to 80-plus. The weekly attendance varies due to school and "grandmotherly schedules" but usually averages eight to 12.


There is also a very spiritual element to the weekly gathering. The group uses the time together to read and learn from the Gospels. Members currently are participating in a book study of "Rediscover Jesus" by Matthew Kelly. And, before they part for the day, prayers are raised up for the members. Following the meeting, prayer lists are sent out via e-mail. The members have promised to support each other in prayer.


The Close-Knit Faith Community is open to women of all faiths and differing levels of competency/proficiency in knitting or crochet. Beginners are assisted, and difficult pattern problems are solved together.


For information about the group, or to make donations to support the work, contact Christy Trantina, the St. Joseph parish's adult faith coordinator, at 501.327.6568.