25 Jun 2018

A fun run: Women's council grant supports running club

Story and photos
by Sonja J. Keith

Students at Anne Watson Elementary at Bigelow logged more than 2,000 miles during the school year as part of the school's running club.

According to principal Amy Jones, a little more than 80 students regularly attended running club during the 2017-18 school year.

As part of the club, the school hosted its inaugural Ugly Christmas Sweater Run in December, with first- through third-place medals presented to winners in each age division. The school also ended the year with its Second Annual Fun Run with medals for the first-place boy and girl in each division. All participants received a medal.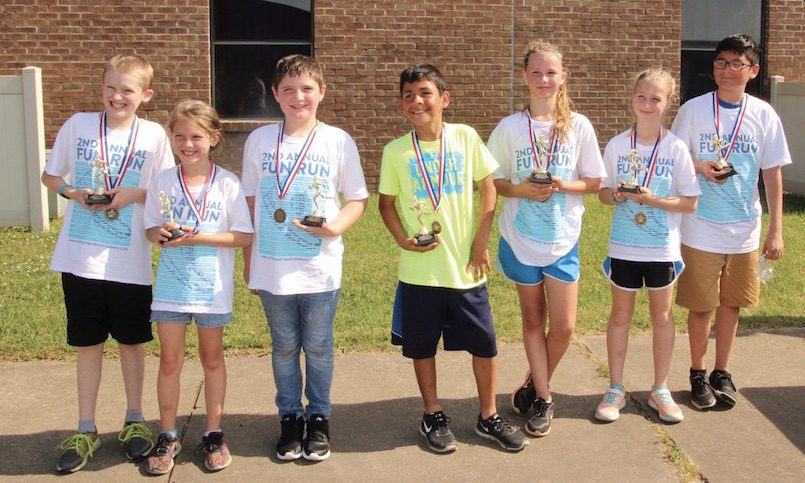 Jones said that every student who ran 20 or more miles received a T-shirt, and at every five miles, students were awarded charms. "Students who participated more than 80 percent of the time were rewarded with a fall and/or spring field trip," Jones said.
The running club, in its second year at the school, recorded 2,010 total miles.
The Conway Regional Women's Council has supported the school and running club with teacher's grants the last two years. "The Women's Council grant is something that we celebrate and feel blessed to have received. We have been able to reach a tremendous amount of students as well as their families through the running club we started with this grant," the principal said.
The grant has given the school another way to connect with students, according to Jones. "Most things come easy to teachers in the classroom, but for the students to see us struggling and running beside them, it has given us one more way to build relationships with our students. 
"We are so blessed to have the Women's Council participate in our races. We feel that they have invested in us, and for that, we are so thankful. I am so proud of this grant and what it has brought to our school. We have been fortunate to increase parent involvement through the races that we attend and host. It is fun to see siblings, parents and even grandparents sweating and working hard with their child and school family. Our community has enjoyed exercising along with our kids as we prepare for events. They have even contributed financially or with their time to support us. It has been a great method for reaching people who may have otherwise been intimidated to enter into our classroom."
Jones said one student traveled with her and her son to every race. "We continued to take him with us this year. He won the boys age group in the fun run. He wrote me a letter a couple weeks ago, and the main thing he wrote about was running club. He wrote about how much it meant to him that he could ride with us and that he liked that it was something we could all do together. This is a student who struggled in the classroom and needed an outlet and a motivator."
The running club also graduated a sixth-grader last year who competed in track at the high school. "The track team was even district champs! This student didn't even realize her love of running until she joined running club two years ago."
At the end of the school year, trophies were presented to outstanding running club members:
Second grade: Brayden Dielmann and Bella Green
Third grade: Angel Alvarado and Lexie Bisbee
Fourth grade: Arturo Cabrera, Josiah Mahar and Hana Staples
Fifth grade: Diego Rangel and Bella Johnson
Sixth grade: Valeria Rodriguez
Jones said for the students, the running club represents a way for them to constructively burn energy while also getting exercise. "It teaches them that while running is hard work, it is well worth it to stick with the challenge. In a world where many people give up when things get tough, they are learning the value of sticking it out."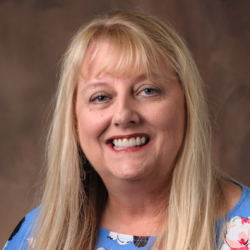 Latest posts by Sonja Keith
(see all)