25 Mar

A class act: Vilonia coach earns recognition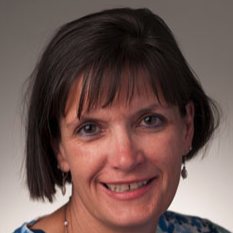 Latest posts by Donna Stephens
(see all)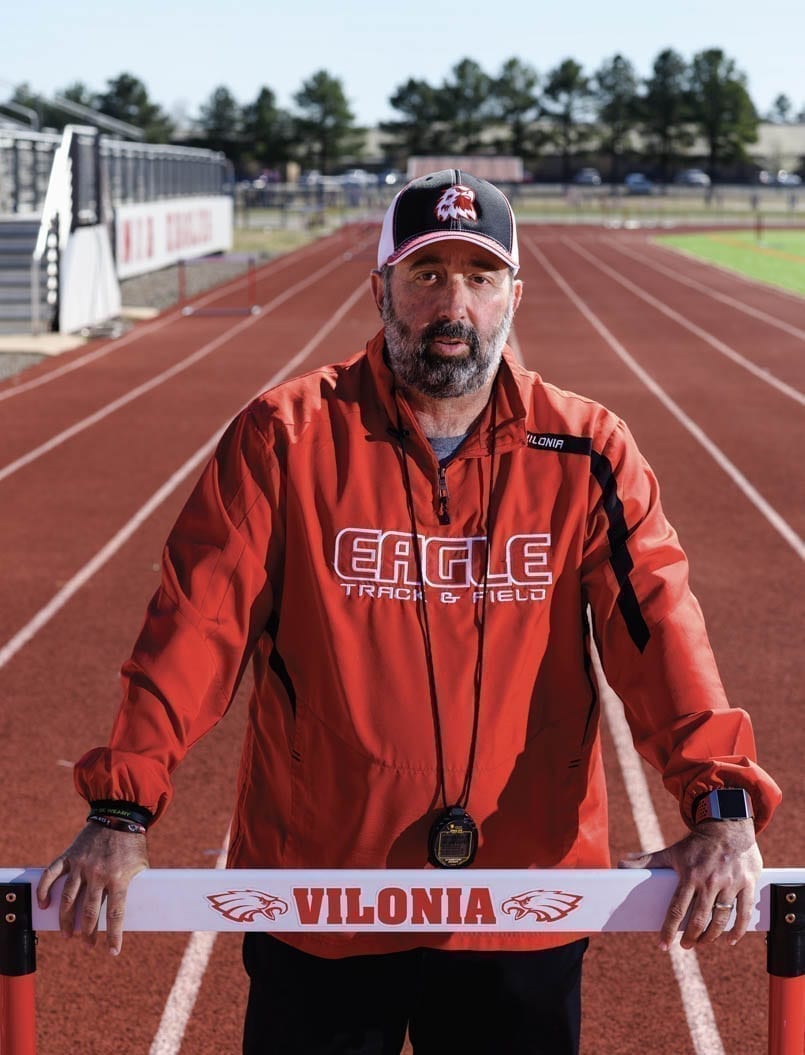 by Donna Lampkin Stephens
For the second straight year, Vilonia's Michael Stout has been named the National Federation of State High School Associations Section VI Boys Track and Field Coach of the Year.
In his 11th season atop the Eagle program and 17th overall, Stout, 52, has collected loads of accolades. After winning the Section VI award for the 2017-18 school year, he repeated for 2018-19.
"I'd been recognized as the (Arkansas High School Coaches Association) state coach of the year, and when you win that, they nominate you for nationals," he said. "Out of those 50, they choose sectional coaches of the year, and our section includes Arkansas, Texas, Oklahoma, New Mexico and Colorado.
"But the fact that the original award from Arkansas is voted on by Arkansas coaches is what makes that special."
His career has been pretty special.
Under Stout, the Eagles won Class 5A outdoor state championships in 2012, '13, '14, '18 and '19 and the Class 5A indoor state title in '19. Those are in addition to Class 2A outdoor state titles at Clarendon (2001), Stamps (2003) and Lafayette County (2004) prior to his arrival in Faulkner County.
Vilonia finished state runner-up outdoors in 2011, '15 and '16. Stamps finished runner-up in 2002. Stout's 2005, '06, '10 and '17 teams placed among the top four.
His teams have never finished outside the top four at a state meet.
Stout, a 13-time conference coach of the year, has led 13 of his 16 squads to conference titles.
His other individual coaching honors — including the two NFHS Section awards — are just as impressive.
He was named Arkansas's U.S. Track & Field and Cross Country Coaches Association Boys High School Track & Field Coach of the Year in 2018; Arkansas High School Coaches Association Track Coach of the Year in 2014, '18 and '19; and NFHS State Track Coach of the Year in 2014, '18 and '19.
"There are two types of track coaches — ones that have to coach track and ones that get to coach track," said John Steward, girls track coach at Vilonia. "There is a marked difference in the two. His success is directly related to that. The kids know which type he is, and it shows.
"Awesome coach. Awesome friend."
Stout said he joked that with the sectional honor, he had bettered his peers in Texas.
"Texas track and football are elite, and I have bragging rights two years in a row," he said, chuckling. "But the most important things are the kids that train with me. Anything or any kind of accomplishment or award I get, I'm halfway embarrassed about it — but it all goes back to the athletes that I had that buy into our program, and my junior high and seventh grade coaches. It's such a team effort."
Stout grew up in Gillham (Sevier County), just north of De Queen, in southwest Arkansas. At Gillham High School, he participated in track and basketball — the only sports offered. He graduated in 1985 and went on to Southern Arkansas University in Magnolia. He was undecided about his major, but he had friends who were going into coaching, so he took some coaching classes with them.
While he had worked for the U.S. Army Corps of Engineers and at one point considered a career in law enforcement or as a park ranger, his experience as a student teacher and coach at Magnolia High School solidified his decision to pursue a career in education.
His first stop was at West Helena Central, where he worked as assistant football and track coach at the high school and head junior boys coach for football and track. After one year in Charleston, Miss., he returned to Arkansas to serve as head boys track coach and defensive coordinator for the football team at Clarendon.
He remembers great athletes along the way. Among those helping him win his first state track title were Cedric Houston, who went on to star at Tennessee and play professionally for the New York Jets, and Torrance "Tank" Daniels, a two-time All-American at Harding University who went on to the NFL and earned a Super Bowl ring with the New York Giants in 2008.
From Clarendon, Stout landed at Stamps as defensive coordinator and head track coach in 2001. The Yellowjackets finished runner-up in the state track meet in '02 and won a state title in '03 before the district consolidated with Lewisville to form the Lafayette County School District, which yielded his third state championship.
As head football coach, head high school track coach and athletic director, Stout had things going at Lafayette County when he took a position as head junior high football coach at Vilonia in 2006. He had promised his wife, Rebekah, that he would find "a very solid academic school" for their children, even if it meant giving up track.
The original plan at Vilonia included track, but the opening didn't materialize. But later, when it did, Matt Sewell, then the Eagle athletic director, knew who he wanted. Sewell, a former Eagle track coach, was middle school principal when Stout was hired in 2006.
Michael and Rebekah, a sophomore English teacher at Vilonia, have been married 17 years. They have three children — Ethan, a junior at VHS; Emily, an eighth-grader; and Abigail, a sixth-grader. All three are athletes.
This spring, Stout's Eagles are going for another state three-peat.
"That's probably one of the hardest things at any sport at any level," he said. "We have an uphill battle ahead of us, but that's our goal."
The team is the thing for his Eagles, who have averaged 40 to 55 kids on the roster the last 11 seasons. He credits junior high coach Tommy Stephens for much of the enthusiasm.
"Most coaches don't treat track like a team sport, but to me, it's the ultimate team sport," Stout said. "Nothing is easy about our practice, and to watch the kids come out on the other side champions — and it's not always the kids who win, but also those who set (personal records), knowing they did better than the week before. They hold each other accountable."
To remind themselves of the team angle, the Eagles warm up in practice with 17 jumping jacks together — signifying all 17 events — before dividing into their groups.
"No one event or person is more important than the other one," Stout said. "We also do that right before they give us the conference or state trophy. We do two things at the end of every meet — a team prayer and 17 jumping jacks to signify the team aspect."
He said he loved watching his charges grow as athletes and young men.
Obviously, he is educating for much beyond sports.
"If we're not, we're in it for the wrong reason," he said. "We start every year with seven or eight or nine team goals. The last one is always a state championship. No. 1 is we will be a class act.
"My kids understand that if we don't reach our No. 1 goal, we will never reach No. 9."