01 May

501der Women 2022: Dr. Amanda Bledsoe

At the young age of 8, Dr. Amanda Bledsoe knew that she wanted to be a physician and help others. During her senior year of undergrad at the University of Central Arkansas, she became a chiropractic patient and realized that was her calling. "I saw a way to be a doctor and help people and still be a wife and mother, too," she said. "I also saw a way to be in practice by age 25!"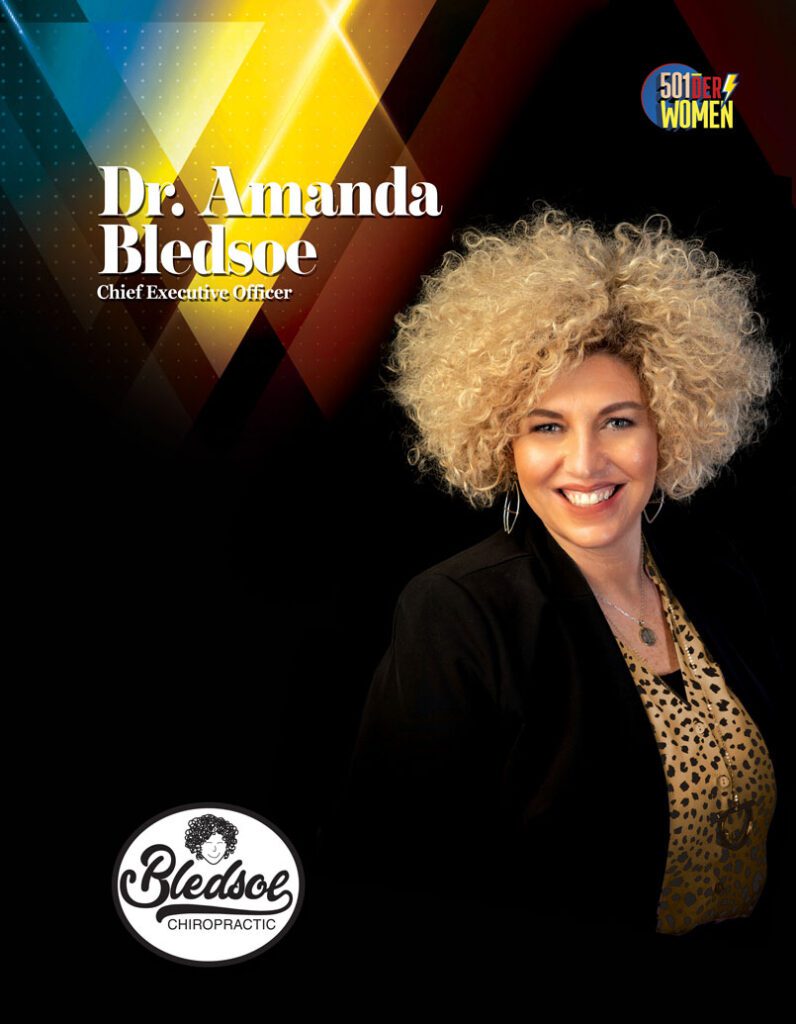 Bledsoe graduated with a doctorate in chiropractic in 2005 from the Cleveland Chiropractic College in Kansas City, Mo. Since then, she has been active in the field and is committed to giving patients hope.
"I see hurting people everywhere and want to give them hope and healing. I want it to be accessible and affordable to everyone," she said. "I love helping people who have been told they've just got to live with their condition finally be able to see hope. It's my favorite word and thing to see in others. It drives me to help who I've been blessed with and find others who don't know that hope exists and show them how amazing their body is. It can heal! You aren't just getting old!"
Bledsoe is a successful entrepreneur who expanded her practice last year to be able to provide for her patients. She accomplishes this with the support of her husband, Adam, who works at THV11, and her children, Audrey, 13, and Hunter, 9.
Being involved in her community is paramount to Bledsoe, who is a board member of the United Way and the Conway Area Chamber of Commerce, a member of BNI Conway Natural Networkers, and attends Pleasant Valley Church of Christ with her family.
She is inspired by people who are givers. "I know many women in this community that are such givers, and I try every day to rise up and give my best in love and service and unselfishly put others first."