28 Feb

501 WORKS: Heather Sutterfield, Roberts REal Estate

Three years ago, Heather Sutterfield decided to start a new career and considers it one of the best decisions she ever made. At that time, her uncle, Brazos Roberts, convinced her to work for him in the family business, Roberts Real Estate, and last year, she grossed over $7.3 million in sales volume.

 "I love my job for several reasons," Heather said. "I get to help other people, and I enjoy working and talking with the public. I am passionate about working with first-time home buyers and giving them the key to their new home on closing day.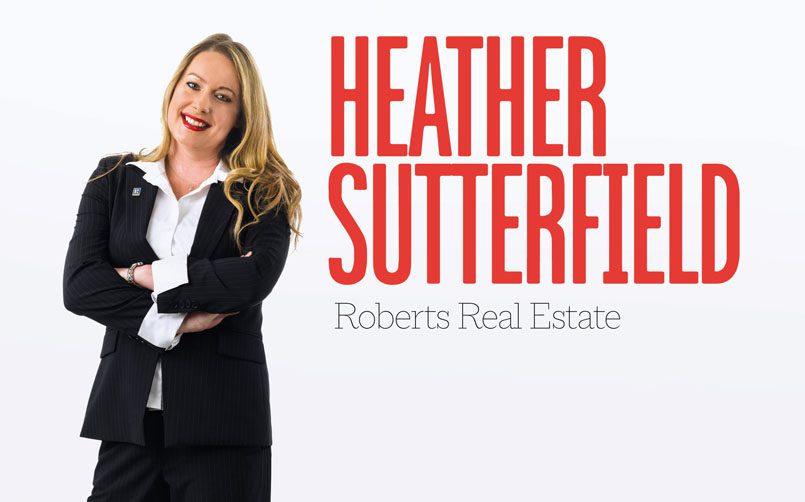 "For sellers, I love the whole process of getting a listing, hiring a photographer, marketing their home, and then selling it," she said. "I love to make my clients happy! My job is very rewarding, and I wouldn't change it for anything!"
Heather has been working since she was 14. To save for her first car, she worked as a Sonic carhop on roller skates in Greenbrier. The teen loved interacting with customers but wasn't the best at slowing down at their windows with a tray of food and drinks. On her journey to becoming a REALTOR®, she was a licensed massage therapist, a dental assistant, and also sold her paintings. She eventually made her way into property management.
"I was a leasing agent for three years and also an assistant manager of an apartment complex before I went into real estate, and that prepped me for becoming the REALTOR® that I am today," Heather said. "Marketing my clients' houses is one of my favorite things to do."
She believes real estate is in her blood. Her grandparents, Edward and Martha Roberts, built many houses and subdivisions in Greenbrier. "I grew up around new construction homes and have so many memories of playing in the sand with a water hose and building forts out of the lumber as a child," she recalled. "When I became a teenager and would come around the construction site, my grandma would hand me a paintbrush and put me to work on the trim. So, I've always had an interest in watching houses be built and seeing the transformation of the finished product."
As a member of both the Conway and Greenbrier Chambers of Commerce, Heather stays abreast of housing and market trends in the region.
To contact Heather today, call 501.358.9503 or email [email protected]