20 Nov 2018

501 Football playoffs Round 3 preview

Only nine teams from the 501 remain in the hunt for a high school football championship.

This week marks the semifinals for the top three classifications and the quarterfinals for the bottom three.

7A

The top two teams from the 7A Central are still alive, and both North Little Rock and Bryant host semifinal matchups this week. North Little Rock takes on Bentonville West, and Bryant plays host to Northside.

6A

In the 6A, Sylvan Hills continued its run of upsets last week. The Bears travel to top-ranked Greenwood this week in the semifinals. On the other side of the bracket, Benton travels to West Memphis.

5A

Pulaski Academy continues its quest for five-straight championships, playing host this week to Harrison, the top seed out of the 5A West. Meanwhile, the No. 2 seed out of the West, Morrilton, stays home against Little Rock Christian on Black Friday.

4A

Robinson is the lone 501 team in the 4A and travels to Ozark for a quarterfinal matchup.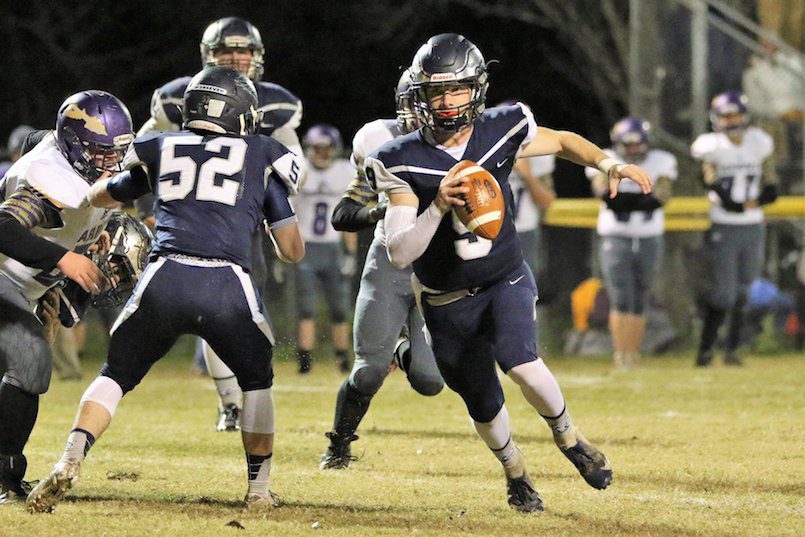 2A
Conway Christian (10-2) defeated Fordyce, 31-28, last week at home, and the Eagles prepare this week for a third-straight home playoff game. The Eagles play host to Mount Ida, who has knocked out Conway Christian the past two postseasons.
"We lost my sophomore season to a very, very good Mount Ida team. They lined up and beat us," said Jacob Wood, Conway Christian's quarterback and a 501 Football Team honoree. "Last season, I feel as though we had the better team. We made countless mistakes and missed opportunities to score and only lost by six points. This season, we are looking to correct the little things that added up to a loss last season. Over the course of the season we have fixed many of the little things, which make me feel extra confident for this game. Mount Ida is a great team, and we will have to play our best to come out with the victory.
"Offensively we will have to be efficient. We cannot afford to make the same mistakes we did last week and still expect to win. Mount Ida likes to hold the ball for long possessions and limit their opponent's possessions. Efficiency is key offensively, and defensively we will have to make some big plays and stops at the right time. Anyone playing this late in the season is good, and especially this late, only the best remain. It's an honor and a testament to how hard we have worked all summer and this season. It's a dream of ours that we hope doesn't end for three more weeks."
The full slate of playoff matchups containing 501 teams* can be found below:
7A semifinals
Bentonville West at NORTH LITTLE ROCK
Northside at BRYANT
6A semifinals
SYLVAN HILLS at Greenwood
BENTON at West Memphis
5A semifinals
LITTLE ROCK CHRISTIAN at MORRILTON
Harrison at PULASKI ACADEMY
4A quarterfinals
ROBINSON at Ozark
2A quarterfinals
Mount Ida at CONWAY CHRISTIAN
*501 teams listed in bold and all caps.