16 Mar

501 communities impacted by Covid-19 cases in state

Story and photo
by Sonja J. Keith

In a little over a week, the 501 and other communities in Arkansas and across the country have been dramatically impacted as the number of Covid-19 cases has increased.

Local officials have encouraged social distancing to slow the spread of the disease in an effort to help medical facilities better handle the number of patients that are anticipated.

Conway Mayor Bart Castleberry and Conway Corp General Manager Bret Carroll produced an informational video presented on social media to address questions and share information on the city's response. (To see the video, go to the Conway, Arkansas, City of Colleges page on Facebook.)

According to the mayor, there will be no changes in the police, fire and sanitation services. While the city's indoor parks facilities are temporarily closed, playgrounds and walking trails are open.

Carroll shared that Conway Corp has trained and prepared for events such as Covid-19 and no interruptions of services is anticipated. "Conway Corp has a strong track record of preparing for many kinds of emergencies that could impact our ability to serve our community including natural disasters like the recent Arkansas River flooding," read a statement on the Conway Corp website. "We constantly plan for all scenarios, and we are working closely with government and industry agencies to mitigate concerns surrounding COVID-19 while maintaining service for our customers."

Shoppers have emptied local store shelves, church services have been cancelled and some schools have closed in response to the spread of the disease. Events expected to draw large groups have been cancelled or postponed, including concerts and other performances.

High school, college and professional athletic events have been suspended or altogether cancelled, including the state finals of the high school basketball tournament.

The University of Central Arkansas and Hendrix College are among the institutions of higher learning that have announced plans to move all instruction to online. The University of Arkansas Community College is giving students an option of in-person or online instruction while Central Baptist College is monitoring the situation and making preparations if changes are needed.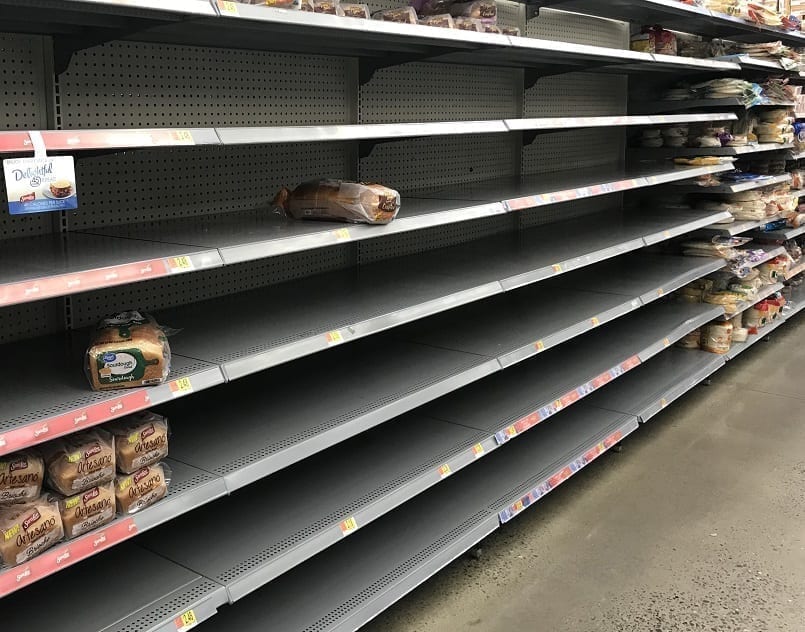 UCA
UCA President Houston Davis announced Thursday that the university cancelled classes March 13-16 in response to COVID-19. Class cancellation is allowing the university to set "social distancing" in motion and gives faculty time to transition their classes to online.
The amended academic schedule is as follows:
Tuesday, March 17, through Friday, March 20: All classes held online.
Saturday, March 21, through Sunday, March 29: Spring break.
Monday, March 30, through Thursday, April 23: All classes held online.
Saturday, April 25, through Friday, May 1: Final exams, online.
In addition to amending the academic schedule, many of the events scheduled to take place on campus in the coming weeks have been cancelled. For a list of cancellations and postponements, visit uca.edu/coronavirus/event-updates/.
UCA'S REYNOLDS
In consideration of current guidance from health officials and the social distancing efforts being put into motion by UCA, Reynolds Performance Hall has cancelled some upcoming events and rescheduled others for the 2020-21 season.
The following performances will be affected:
"Celtic Angels Ireland," originally scheduled for March 16, is being rescheduled for the 2020-21 season.
"Yamato Drummers of Japan," originally scheduled for Wednesday, March 18, is being cancelled.
"Buddy: The Buddy Holly Story," originally scheduled for April 9, is being rescheduled for the 2020-21 season.
"The health and safety of our staff, students, patrons and community are our top priorities, and we have not made this decision lightly," said Amanda Horton, director of Reynolds Performance Hall.
Reynolds Performance Hall staff will contact event ticket holders via email and social media. No action is required of ticket holders at this time.
For more information, contact Horton at 501.450.3682 or [email protected].
CONWAY REGIONAL HEALTH SYSTEM
Conway Regional Health System has announced several changes in response to the Covid-19 outbreak. Entrances to Conway Regional Medical Center are now limited and patient visitation policies and hours have been updated.
"Conway Regional is closely monitoring the Coronavirus Disease 2019 (COVID-19), and we are prepared with protocols in place should a case of COVID-19 arise," stated the Conway Regional website. "We continue to follow the latest guidelines on preparation and prevention from the Centers for Disease Control and Prevention (CDC), and we are working closely with the Arkansas Department of Health for local and state guidance.As always, our highest priority is the health and safety of our patients, visitors, and staff."
According to health system officials, in an effort to minimize possible infection from outside the hospital, all visitors and patients at Conway Regional Medical Center must enter through the East Lobby, the Emergency Department or the Medical Plaza/Ambulatory Surgery Department. All other entrances are closed.
Times of entry:
East Entrance: 4:45 a.m. to 10:30 p.m.
Emergency Department: 24 hours.
Ambulatory Surgery Department: 5 a.m. to 5.p.m.
Upon entry, visitors and patients will be screened for temperature, symptoms (cough, shortness of breath, etc.), and recent travel history.
The updated visitor policy includes:
Conway Regional will continue to care for patients of all ages, but visitors ages 15 and younger will not be permitted into the hospital.
Two visitors per day per patient will be permitted in the hospital.
In Labor and Deliver, two visitors per patient room, per stay, will be permitted.
Out of an abundance of caution for some of the most vulnerable populations, the hospital has identified certain areas where only one visitor per patient will be permitted in the patient's room: CCU, CVICU, Emergency Department and Ambulatory Surgery Department.
No visitors will be allowed in the main OR, unless the patient is a minor — if they are a minor, one visitor will be allowed.
Additionally, due to the vulnerability of the patients, visitation is currently suspended in the Senior Behavioral Health unit.
At this time, there have been no changes to elective surgeries, doctors' appointments or scheduled diagnostic tests.
For additional information, visit conwayregional.org/COVID19.
MUNCHIN ON MAIN STREET
The Munchin on Main Street planning committee officially announced that the 2020 festival slated for March 28 in Downtown Morrilton has been cancelled due to public health concerns.
In response to rising numbers of those affected by illness and in an effort to provide vendors with adequate notice, the committee deemed it necessary to cancel the festival. Vendor fees will be refunded in a timely manner.
"Our top priority is serving our community, and at this time, the planning committee made a collective decision that cancelling this year's Munchin on Main Street event would be best for our patrons, vendors and community," said Committee Chair Courtney Martin. "We appreciate the continued support and look forward to bringing the festival back for a successful event in 2021."
For questions or concerns, contact the committee at [email protected].