08 Feb 2023

Zack Brewer – Beebe (501 Basketball Team 2023)

Heading into his final season playing basketball, Beebe senior guard Zack Brewer is ready to leave it all on the court with no regrets.

"I've been playing basketball since fifth grade," Brewer said. "Over the years, my favorite basketball memories have been spending time with teammates on and off the court. This season, I just want to play well and help my team win. By working hard, communicating and having great defense, we'll achieve our team goals."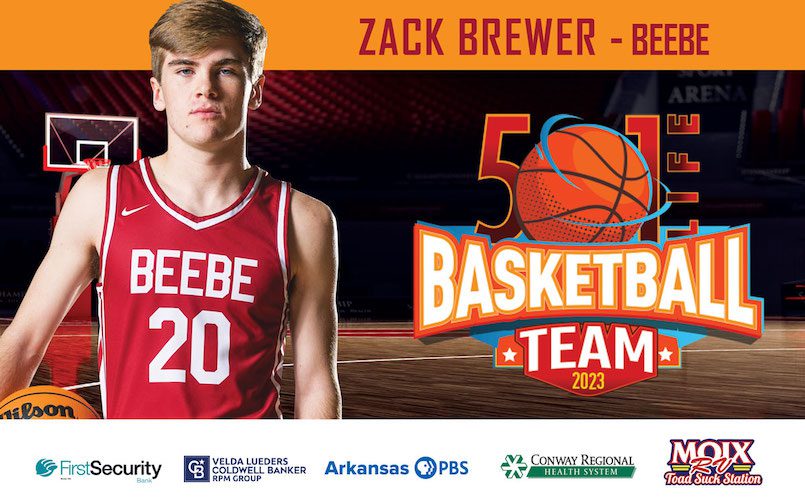 "Zack is a competitor, a team leader and a gifted scorer," Beebe head coach Austin Harrell said. "Last season, he was our only underclassman to start and grew into a solid defender and a proven option to score. This season, I expect Zack to lead this team in all aspects: leadership, offense and defense. He has a chance to have a really good season in a tough league."
Off the court, Brewer is well-known for helping others.
"Zack always tries to make his teammates better, on and off the floor," Harrell said. "He helps tutor his classmates, is respectful to teachers, volunteers with our youth and Pee Wee basketball teams and is well-liked throughout the school."
Brewer hopes to be remembered for his work ethic and never-give-up attitude.
"If I could say anything to future student-athletes, I would tell them to keep working hard and do well in class," Brewer said. "Basketball has taught me to always keep going, even when things get tough or are not going your way."