30 Sep

Youth of the Month: Jacob Cater, Quitman

By Dwain Hebda

Jacob Cater loves calling things like he sees them, and when you combine that with the Quitman High School senior's passion for baseball, it's no wonder he's got his eye on a career in broadcasting.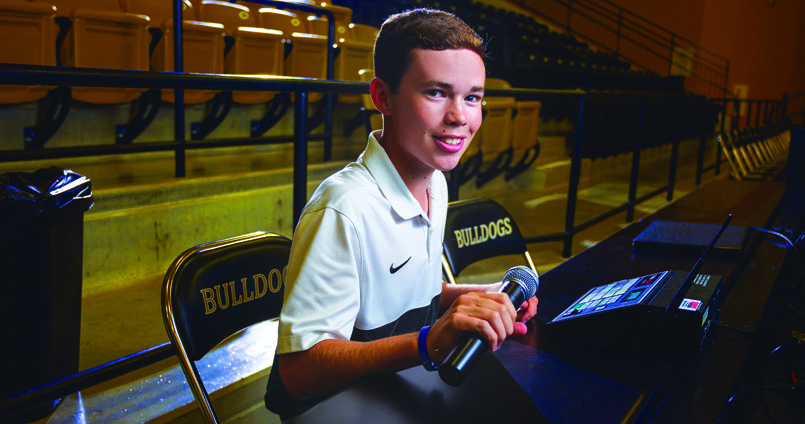 Cater can already be heard on the mic for morning announcements and introducing the basketball starters before every game, but he'd one day like to be heard by millions on a national television broadcast.
"I like to talk in front of people and talk to people and get to know them. It's just something that I feel like would be a perfect fit for me," he said. "My favorite announcer today would have to be Tim Kurkjian, because he knows what he's talking about. He doesn't just sit in the booth and talk about stuff that doesn't relate to the game. He knows what's going on."
Such a skill is especially appreciated by Cater, whose love for the game goes well beyond a passing fancy. It's something he shares with his father, Kevin, who's love of the St. Louis Cardinals inspired and equals his own.
"I have loved baseball since, I guess you could say, before I was born," he said. "My dad started collecting baseball cards for me to have. That's really just something that he and I share, and we talk about it every day, about what happened that day in baseball, how the Cardinals are doing. We go to card shows together and buy baseball cards. I like looking at the statistics and keeping up with certain players."
Should broadcasting not pan out, Cater has also shown himself adept at community service and organizational leadership. In addition to competing on the high school golf team and serving as student manager for the basketball team, he's a school ambassador and active in the local Fellowship of Christian Athletes organization.
Cater said the motivation for being involved and holding the leadership offices he does — including as president of the student council, president of the senior class and secretary for the school's FFA chapter — comes down to serving others.
"It's not really about me," he said. "I like to do well in school, but I would much rather see my peers do well. I like to give a voice to those who feel they don't have one. I want them to feel like they're represented well and I feel like I can do that for them. I want to do that."
Cater hasn't nailed down his choice of colleges yet, but said he is confident about his future thanks to the small-school environment of Quitman, which gave him the chance to grow into a leader across multiple activities.
"A lot of people think going to a smaller school might be like a hick town or something to look down upon, but I think it's the best," he said. "You couldn't be this close to your teachers in a bigger school and you wouldn't have as much of an opportunity to stand out. I feel like going to a smaller school gives me that. It's just awesome."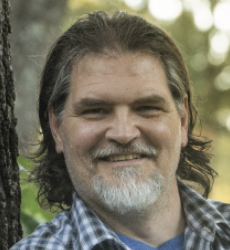 Latest posts by Dwain Hebda
(see all)