26 Jan 2023

Youth of the Month: Claire Hudnell of Lakeside High School

By Tammy Keith

Lakeside High School junior Claire Hudnell made a video about a fellow student losing his vision as part of a broadcasting class. The subject not only inspired her, it impressed judges in the National Federation of Press Women's High School Communications Contest.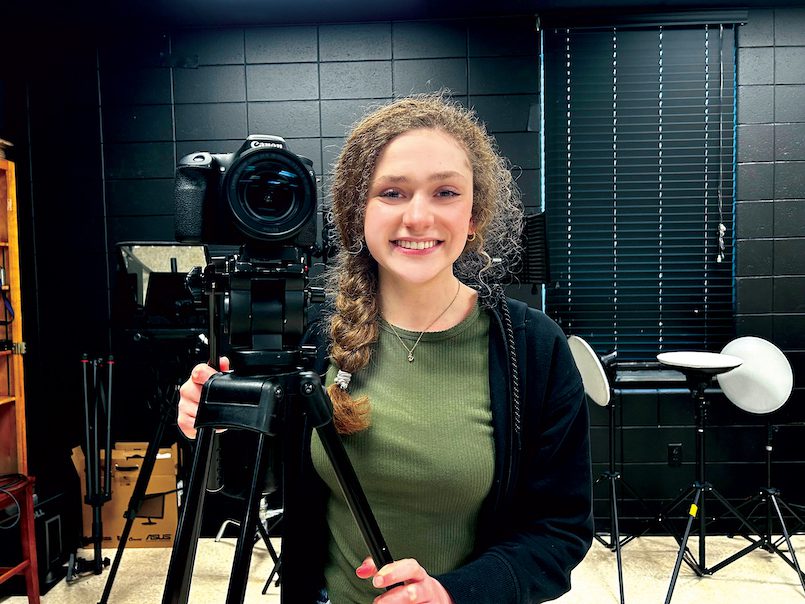 Claire received the Julie Hoffman Memorial Best of the Best Award among all national first-place winners in 22 categories. She is the first Arkansas student to win that honor.
"I was completely shocked; I did not see that coming at all," the Hot Springs 17-year-old said.
Claire, a daughter of Melissa and Jason Hudnell, won first place in the Video Feature category in the Arkansas Press Women high school contest to advance to the national competition, where she again took first. That win put her in the running for the top honor. She received $100 for winning the national Video Feature story category and $250 for the Best of the Best award. The journalism program at Lakeside High School received a matching $250 cash award.
Debbie Miller, a member of Arkansas Press Women, was present at the conference in Fargo, South Dakota, where the video was shown.
"Her storytelling ability and the great technical quality demonstrated in her video left a room full of professional communicators in awe," Miller said. "I was so proud of Claire and so grateful to see an Arkansas student honored in such a significant way."
Claire said she created the 4-minute 20-second video "Vision Interrupted" for the Lakeside District Press advanced-broadcasting class during her sophomore year under teacher Chris Slaton. She featured student Walker Cheatham, also a junior, who is slowly losing his vision. "I wanted to tell Walker's story and show the support that Lakeside provides for students like Walker," she said. "I loved interviewing him and getting to know him."
Claire said Walker's parents first took him to get glasses, but his problem turned out to be more serious. Although he hasn't received an official diagnosis, it is most closely related to a chronic disorder in which scar-like tissue grows in place of normal bone. Claire said Walker is "a great student" and has a Braille teacher and is learning to use a cane.
"Very well done," one national judge commented. "A difficult story to tell but one that will help others to gain a better understanding."
"Claire is such a hard-working student," Slaton said. "She is always striving to go above and beyond when she is producing segments. As a member of the District Press staff at Lakeside, she has played an integral part in telling the stories of our district for our community. Claire is a talented storyteller who relishes the opportunity to produce stories worth sharing."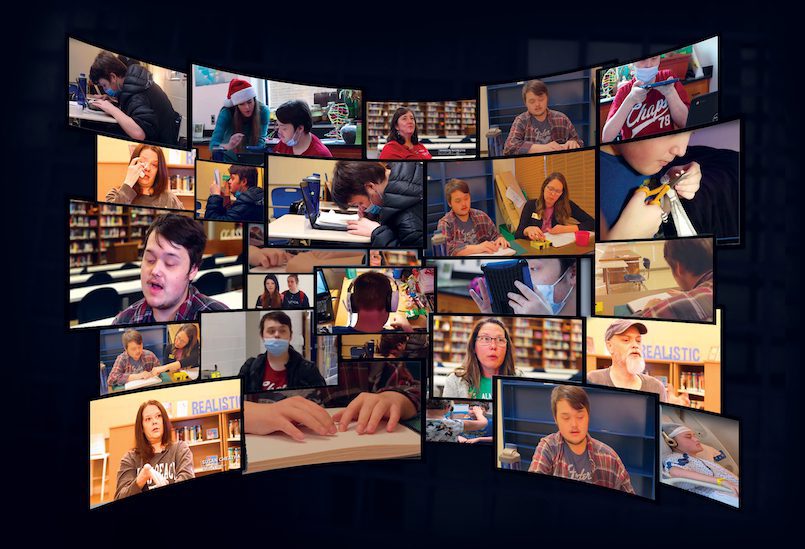 Claire also is active in the Lakeside High School Student Council, where she serves as treasurer, and is a member of Beta Club, National Honor Society and the swim team. She plans to attend law school and become an appellate judge "to make a difference" in people's lives.
Creating the video about Walker was life-changing for her, she said.
"It kind of gave me a new perspective," Claire said. "Walker, who is losing his vision, is so genuinely happy and so genuinely kind, and I want to be genuinely happy and genuinely kind in that same way in all the things I am blessed with."