01 Dec 2021

Youth and vets duck hunt Saturday

LITTLE ROCK — The first segment of Arkansas' regular duck season has come to a close, but that doesn't mean all of the shooting has stopped. Thanks to special rules enacted by the U.S. Fish and Wildlife Service and the Arkansas Game and Fish Commission, duck hunters 15 and younger, as well as active-duty military personnel and veterans, may hunt waterfowl Dec. 4 during Arkansas' third annual Special Youth and Active-Duty Military and Veteran Waterfowl Hunt.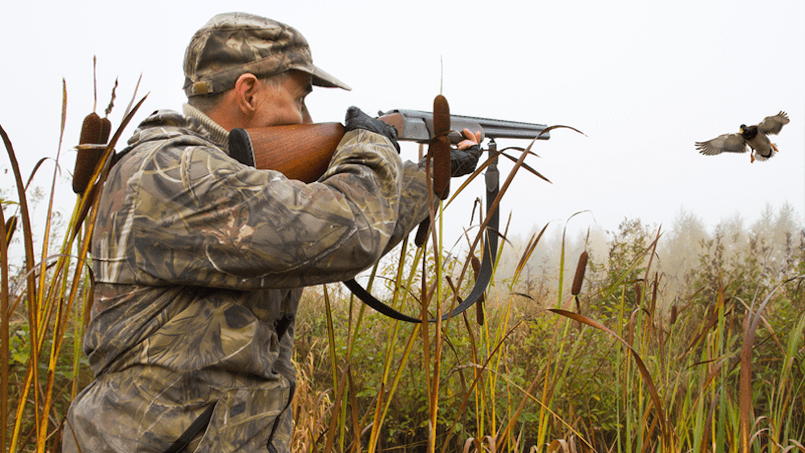 The hunt, which has been in place for youths for 20 years, was modified during the 2019-20 waterfowl hunting season to include veterans and active-duty military as a show of gratitude for their service to the citizens of the United States.
AGFC Director Austin Booth said the hunt holds a special place for him. Booth, who served as Captain in the United States Marine Corps for eight years, including a deployment to Afghanistan, was Chief of Staff and Chief Financial Officer at the Arkansas Department of Veterans Affairs before taking up the reins as the director of the AGFC.
"Having a day specifically reserved for young Arkansans, active-duty personnel, and veterans to duck hunt is a wonderful occasion this state should be proud of," Booth said. "Passing down the memories, trials, and rewards of military service from one generation to the next, is just as important as passing down a love for duck hunting. This special day provides a special opportunity for both."
Youth and veterans may have additional people with them during their hunt as a mentor or observer. Those people may call, video the hunt, or work a dog to retrieve ducks, but they may not carry a firearm or assist with shooting. Shooting hours and bag limits are the same as regular duck and goose seasons. Veteran hunters, as well as youth hunters may hunt on wildlife management areas from 30 minutes before sunrise until sunset these two days and any shell restrictions on WMAs are lifted during these hunts.
This is the first youth and veteran waterfowl hunt of the 2021-22 waterfowl season. The second is scheduled for Feb. 5, 2022, after regular duck season closes. The hunt is split into two days at different times of year to increase the chances of it coinciding with good weather conditions and duck abundance. In some years, early water and cold weather combine to create good duck hunting in December. During other years, the water and ducks do not seem to arrive in great numbers until later in the season. Two hunts offer two chances to catch the right combination of weather and birds.
"These hunts are natural times for Arkansans to do their part to recruit new, young waterfowlers or get a servicemember involved, but it doesn't stop there," Booth said. "The ultimate goal isn't for us to do this annually, it's to bring young Arkansas, active-duty servicemembers, and veterans alongside us throughout the entire year to embrace the hunting lifestyle. That's my challenge to each of us, both as a veteran and as your Game and Fish director."
Article and photo provided courtesy of the AGFC.