16 Mar 2014

You start with hard-boiled eggs . . .

by Don Bingham

Easter has always been a celebrated holiday for our home.

It's all about the Easter scripture truths, incredible music and choirs, the much awaited arrival of spring flowers and pastel colors and the weekend packed full of wonderful foods.


Friday night is usually spent either producing or attending a Good Friday service, and the evening is shared with intimate family and friends and tends to land on the quieter, more reflective times of celebration.


Then, Saturday morning begins with a full-blown breakfast or brunch and total preparation for Easter Lunch Buffet.


My wife and I both grew up in families where ham was the showstopper, and everything else added the colors of Easter in various forms.


My mom used a coating of Coca-Cola to ensure moistness, mostly because Dad was a 40-year employee of the Huntsville, Ala., Coca-Cola Bottling Company and that was just tradition for us.


The recipe I have included this month gives a slight variation to this. The simpler the recipe for this "star" entree, the better.


In our home, every available table top and counter space in the kitchen is then transformed into an array of time-honored favorites of everyone. The adult children often assist with the cooking for Easter and will bring a strawberry salad or asparagus casserole or the Easter Basket Salad — those dishes that are simply "must-haves."


This year, we will welcome three new grandsons to the table, and with this comes the joy of new life through the amazing adoption process. How thankful we are for our faith, our family, for friends and yes, even celebrating for food, all to welcome the new season.

Ham and Leek Quiche
Crust:
1 1/2 cups all-purpose flour
2-3 tablespoons water
1/2 cup butter
Pinch salt
Filling:
4 leeks, white part only (2 cups)
3 eggs
3 tablespoons butter
5 ounce ham, diced
1 1/2 cups heavy cream
Salt and pepper

CRUST: Mix flour and salt. Work in butter until mixture is crumbly. Work in enough water to form a dough. Chill. Roll out and line a buttered quiche pan. Prick the crust with a fork.

FILLING: Cut leeks into small rounds. Dice the ham. Sauté leeks in butter. Season with salt and pepper. When they begin to get tender, add the ham and continue to sauté for a few minutes. Remove from heat and cool a little. Mix eggs with cream and add them to leek mixture. Correct seasonings. Pour into prepared crust. Bake at 400 degrees for about 25 minutes or until crust is done and filling is set and golden. Serves 10.


Baked Ham with Ginger-Pineapple Glaze

1 20-ounce can crushed pineapple in juice, well drained, juices reserved
2 12-ounce cans ginger ale, as needed
1 cup packed light brown sugar
1 tablespoon dry mustard
1 8-pound spiral-sliced smoked ham

Position rack in center of oven and preheat to 325 degrees. Oil a large roasting pan. Mix pineapple juice, one can (12 ounces) ginger ale, brown sugar and mustard in a blender to dissolve mustard. Set aside.

Place ham, flat side down, in the pan. Pour pineapple juice mixture over the ham. Pat the crushed pineapple onto the ham; if you press hard, it will stick nicely. Place pan with ham and pineapple juice on top of stove and bring to a boil over two burners on high heat.

Tent ham with foil and transfer to oven. Bake for 1 hour, checking occasionally to be sure that juices aren't burning and adding a bit more ginger ale to the pan if needed to keep the juices moist. Discard foil tent, and baste ham with pan juices. Bake, basting occasionally and adding more ginger ale to pan if needed, until a meat thermometer inserted halfway into ham, but not touching the bone, reads 140 degrees, about 45 minutes more.

Transfer ham to a serving platter and tent with foil to keep warm. Let the ham stand for 15 minutes.

Meanwhile, place roasting pan over two burners on high heat and bring juices to a boil. Cook, stirring occasionally, until juices are dark and syrupy, 5 to 10 minutes. Pour juices over ham and serve.

Carrot Salad in Berry Vinaigrette

1 1/2 pounds carrots, very thinly sliced (5 cups)
1/3 cup olive oil
3 tablespoons raspberry or strawberry vinegar
1/2 cup minced fresh parsley leaves
1/3 cup minced green onion
Salt and freshly ground pepper

Bring 2 quarts salted water to rapid boil over high heat. Add carrots and boil just until crisp-tender. Drain well. Transfer to bowl. While still hot, toss with oil and vinegar. Cool. Add parsley, onion, salt and pepper to carrots and toss gently. Refrigerate overnight. Bring to room temperature before serving. Serves 6.

Note: Carrot Salad can be prepared up to four days ahead.


Asparagus Side Dish

1 15-ounce can asparagus, or fresh cooked
1/2 teaspoon salt
1 teaspoon white pepper
2 ounces diced pimentos
2 eggs, beaten
1 cup cracker crumbs, crushed
1 cup milk
1/4 cup butter, melted
1 cup cheese, shredded

Arrange asparagus in baking dish. Combine salt, pepper, pimentos, eggs, milk, butter and cheese; pour over asparagus. Top with cracker crumbs and bake at 380 degrees for 30 minutes. Serves 6.


Easter Egg Bread

12 eggs in shell, uncooked
Easter egg coloring
1/2 cup milk
1/2 cup granulated sugar
1 teaspoon salt
1/2 cup shortening
Grated rind of 2 lemons
2 pkgs. dry yeast
1/2 cup warm water (110 to 115 degrees)
2 eggs (at room temperature)
4 1/2 cups sifted, all purpose flour
1 egg, beaten
Tiny colored candies

Wash 12 uncooked eggs. Tint shell with egg coloring; set aside. Scald milk; add sugar, salt, shortening and lemon peel. Cool to lukewarm. Sprinkle yeast on warm water; stir to dissolve. Add to milk mixture with the 2 eggs, slightly beaten, and 2 1/2 cups flour. Beat until smooth. Stir in enough remaining flour, a little at a time, to form a dough that is easy to handle. Turn onto a lightly floured board and knead until smooth and elastic, 5 to 8 minutes.

Place in lightly greased bowl; turn dough over to grease top. Cover and let rise in warm place free from drafts, until doubled, about one hour. Punch down; cover and let rise again until almost doubled, about 30 minutes. Make two la
rge braided rings or 12 individual rings as follows:

LARGE RINGS: Divide dough into four parts. Form each part into a 36-inch rope. On a greased baking sheet, shape 2 of the ropes into a very loosely braided ring, leaving space for 6 eggs. Repeat with other 2 ropes of dough for second ring. Insert 6 tinted eggs in space in each ring.


INDIVIDUAL RINGS: Divide dough into 12 parts. Form each part into a ring around a tinted egg.


Cover and let rise until doubled. Brush evenly with beaten egg. Sprinkle with decorating candies. Bake in moderate oven (375 degrees) 15 minutes for individual rings, 20 minutes for large rings, or until lightly browned. Serve warm.


Note: Easter Egg Bread can be baked the day before. Refrigerate. At serving time, reheat in moderate oven (350 degrees) for 8 minutes.


Orange Raisin Cake

1 cup granulated sugar
1/2 cup shortening
2 eggs
1 cup buttermilk
1 orange
1 teaspoon soda, dissolved in milk
1 teaspoon baking soda
1 teaspoon allspice
2 cups all-purpose flour
1 cup raisins

Grind orange (thin skinned) and raisins. Use half in cake and half in icing. Cream sugar, shortening and eggs, add milk and beat well. Sift dry ingredients and add to creamed mixture, alternating with buttermilk. Fold in 1/2 orange and raisin mixture. Bake in two layers at 350 degrees, 25 to 30 minutes. Cool completely before icing.

Icing:
1 box powdered sugar
1 stick butter (softened)
1 cup nuts

Combine powdered sugar with butter and add nuts and remainder of orange-raisin mixture. Add enough boiling water to spread easily and spread between layers and on top of cooled cake.
---
Recognized throughout the state as an accomplished chef, Don Bingham has authored cookbooks, presented television programs and previously served as the executive chef at the Governor's Mansion. He is now the director of special events at the University of Central Arkansas.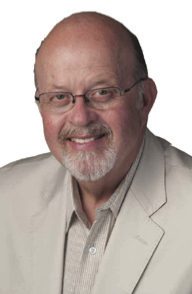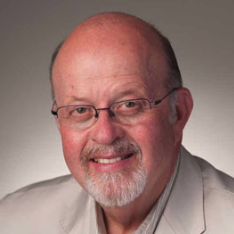 Latest posts by Don Bingham
(see all)