31 May

Writer's niche is true crime

By Susan L. Peterson

Janie Nesbitt Jones, who grew up in Conway, recalls her father telling her that she should be a writer someday. It wasn't until after she turned 40 that she followed his advice. No wonder she calls herself a "late bloomer."

Janie has now been writing feature stories for newspapers and magazines for nearly 20 years, and in March her true crime book "The Arkansas Hitchhike Killer" was released. It tells the story of Faulkner County native James Waybern "Red" Hall, likely the state's deadliest killer, having confessed to committing at least 24 homicides in the late 1930s and '40s.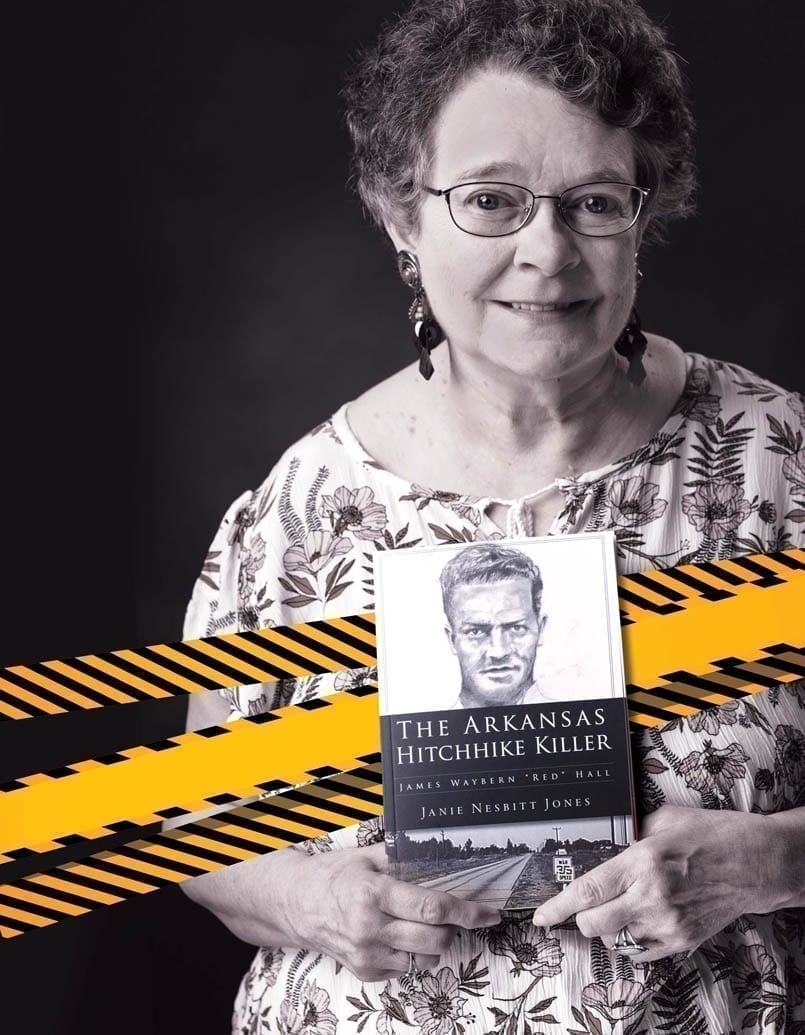 Janie began her writing career in 1999 when she wrote an article for the River Valley & Ozark Edition of the Arkansas Democrat-Gazette. It was about her schnauzer, Sylvie, and the animal-assisted therapy program offered through the Humane Society of Faulkner County. More human interest stories followed.
In 2006, she became a true crime writer for a monthly Arkansas magazine.
Although she always had a certain curiosity about homicides, she admits she never imagined she'd find her niche writing about true crime on a regular basis.
It was a friend who recalled hearing warnings in her youth about the notorious Red Hall and suggested Janie write about him. She wrote a two-part article that was published in 2011 in the monthly magazine.
When Janie mentioned she wanted to write a book, it was her husband who suggested she continue to examine Hall. Over the span of about eight years, Janie worked intermittently on the book.
Although she loves the research aspect of her work, finding out about Hall proved to be quite a challenge because very little was written about him. She unearthed old newspaper articles, interviewed family members, and scoured documents and courthouse records. She discovered five articles in vintage detective magazines.
In the process of tracing Hall's history, she also attempted to elicit some rationale for his actions, since he did not seem to be motivated by money or sexual gratification. She discovered that Hall had a certain charisma about him that likely enabled him to lure unsuspecting motorists into giving him a ride. The book details Hall's known homicides, both in Arkansas and across the U.S., and his ultimate demise.
Janie found a willing publisher in The History Press, which publishes books "infused with local color" yet aimed at a general readership.
Unfortunately, Janie's father never lived to see her name in print. He died when she was only 17. But she knows her father would be proud of her work, and she honored him by using her full name, Janie Nesbitt Jones.
Interestingly, a dog, Tiny, played a role in meeting her husband, Wyatt Jones. The couple, now married 28 years, met in rather storybook fashion – walking their dogs. The two have penned two other books together: "Hiking Arkansas" (2003) and "Arkansas Curiosities: Quirky Characters, Roadside Oddities & Other Offbeat Stuff" (2010).
"The Arkansas Hitchhike Killer" can be purchased from online booksellers and local bookstores.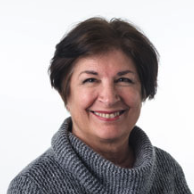 Latest posts by Susan Peterson
(see all)