02 May 2023

World exploration for local education

By Carol Rolf

Mary Bane Lackie, Ed.D., has lived in several foreign countries and places in the United States during her career in higher education.

"Travel is such a great education," said Lackie, vice president for advancement at the University of Central Arkansas. "It teaches us that, at the end of the day, we all have more in common than not. People want to keep their families safe and provide for them. They want their children to be safe and happy."

Lackie took a leave of absence from UCA in late November 2022 and spent a short time in Pakistan working with the United States Agency for International Development (USAID) higher education project called the Higher Education System Strengthening Activity (HESSA).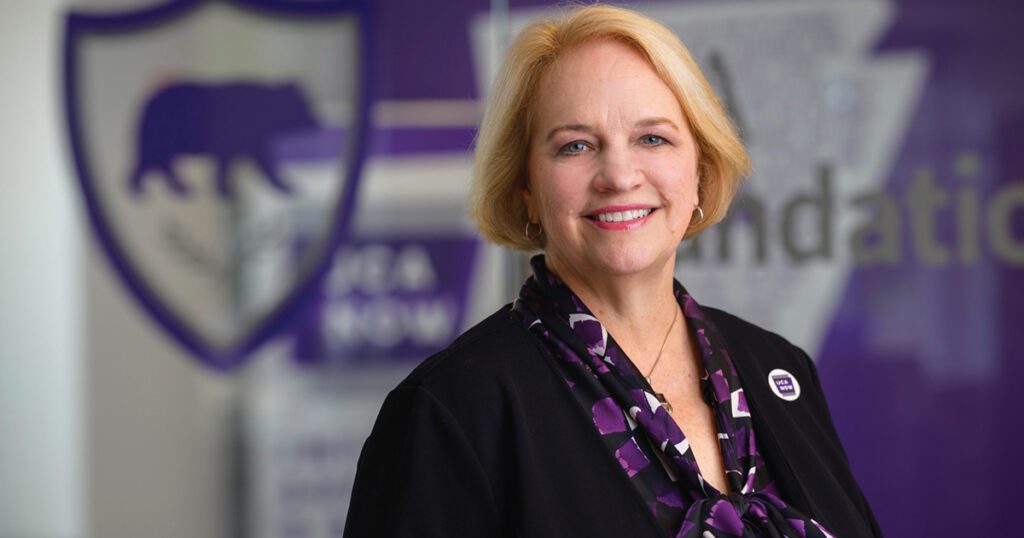 "I was asked to speak as part of two panels at the International Summit on Higher Education and Workforce Development in the 21st Century," she said. She spoke on a panel addressing aligning higher education to 21st century needs, presenting information on raising private funds to support higher education to supplement shrinking government funding. She also spoke on a panel addressing bridging career readiness gaps, talking about college advisory boards and how engaging with community leaders can guide a school's curriculum, providing opportunities for student internships and future employment and cultivating donors to support academic programs.
This was not Lackie's first trip to Pakistan. She lived and worked in Pakistan from 2010 to 2012, working on two USAID higher education projects. "This trip allowed me to reconnect with colleagues and friends," she said.
"People wonder why I love coming here, and many are nervous for me to travel here," she said. "Bottom line is that the Pakistani people are some of the most kind, considerate, giving people I've ever been around, and I've been a lot of places. I feel safe here … anywhere you are in the world, Pakistan or Little Rock, you should think about your safety and security and adjust your behavior accordingly."
Addressing the issue of security, Lackie recalled her first night in Islamabad, Pakistan, in 2010. "We stayed at the Marriott Hotel … the same one that was bombed in 2008 by terrorists led by (Osama) bin Laden," she said. "Of course, it had been rebuilt and had added security. That first night, I was a little nervous," she said, smiling. "I went to bed and during the night I woke up to a noise … something hitting the windows. I got up, put on my glasses and went to the window. It was raining. I imagined the room was shaking. I slept in my chair the rest of the night.
"The next morning my driver picked me up and I asked about the night's rainstorm," she said. "He asked me, 'Did you not feel the earthquake?' "Turns out it was a 6.0 earthquake … that was my introduction to Pakistan."
Lackie said a lot of security came with the projects in Islamabad.
"I was trained on what to do if I were kidnapped," she said. "I set up a proof-of-life question that only I would know the answer to it, so that would prove I was alive.
"I learned to always have a 'go bag' in case I needed it," she said. "And I know to always check my surroundings and not go into bad areas. I was not nervous. I traveled all over Pakistan … to Islamabad, which is the capital, and to Lahore and Karachi, which are two of the biggest cities in the country. I traveled in the rural areas, too."
Lackie said the food in Pakistan was fantastic. "It varies from location to location," she said. "The Punjabi food is really spicy. We learned to eat it three times a day.
"I love the breads … roti, nan … and the fruit was amazing," she said. "They grow the fruit there so everything is fresh … pomegranates, oranges, mangoes … there were 20 kinds of mangoes … I really miss the fruit," she said, laughing.
Lackie was in Pakistan for just a week in 2022. "I absolutely would go back," she said. "I've made lifelong friends with some of them.
Lackie has also worked overseas at Dubai Women's College in Dubai, United Arab Emirates; at the American University of Armenia in Yerevan, Armenia; and at the American School of Warsaw in Warsaw, Poland.
Prior to coming to UCA, Lackie, who is also president of the UCA Foundation Inc., was vice chancellor for university advancement at the University of Arkansas-Fort Smith as well as the executive director of the UAFS Foundation. Lackie has a doctorate of education in higher education from the University of Arkansas at Fayetteville, a master of arts degree in student professional services from Northwestern State University of Louisiana in Natchitoches, La., and a bachelor of arts degree in journalism from Arkansas Tech University.
Lackie was born in Conway but moved to Blytheville before she started first grade when her father took a civilian job at Blytheville Air Force Base; she is a graduate of Blytheville High School. She and her husband, Bill, have a blended family of four adult children and two grandchildren.