22 Mar

World champs: Girls team wins title at Disney tourney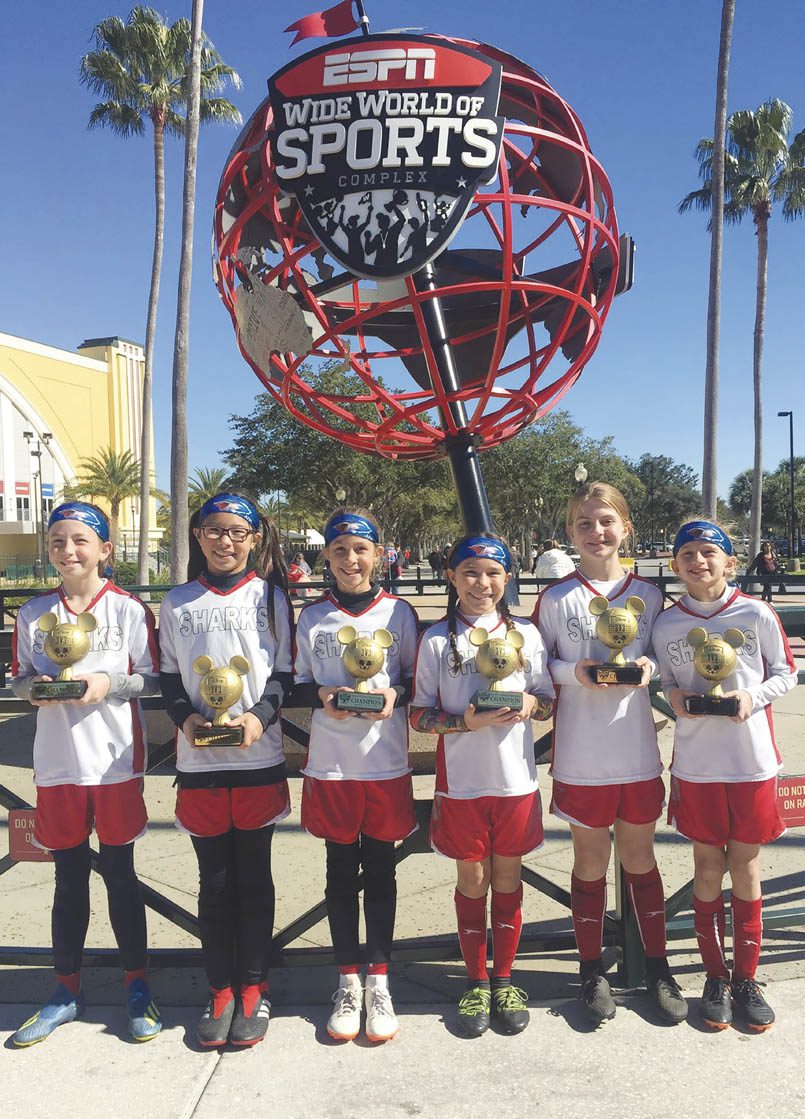 A team which included players from the 501 recently took home the top prize in the Disney 3v3 World Championships.
Members of the team were Abby Rippy of Conway, Heidi Sanders of Little Rock, Lilly Ahlers of Hot Springs, and Hannah Hanson, Lilly Kham and Everly O'Daniel, all of Northwest Arkansas. 
Abby's dad, Carl, is the "dedicated parent" for the 3v3 team, which plays in the U11 (Under 11) division.
In addition to 3v3, Abby has played for Arkansas United for the last three years. Heidi also plays for United. "We saw at an early age that Abby excelled at it," Carl said. "She liked soccer and did well." 
The team sought help and training for 3v3 games from Nick Apicella. "The kids really respect him."
Abby started playing soccer when she was 4. Her dad picked the sport for his daughter because of the physical fitness involved. He said Abby has enjoyed learning the sport and playing. "I didn't know she'd be so good at it."
3v3 soccer is played with smaller goals on a smaller field. It typically is more fast-paced and it is not unusual for a team to score seven or eight goals. "With 3v3, there are more chances to touch the ball and greater chances of scoring," Carl said.
Carl said 3v3 soccer has "gotten really big." He said there is usually a 3v3 tournament every weekend in Arkansas or surrounding states during the summer. He said the Lady Sharks won quite a few tournaments and qualified in August for the Disney tournament, held in January in Orlando. 
There were about 10 teams in the U11 division at the world championship tourney. The teams were from New Jersey, Florida and Illinois. He said an older division had a team from Peru. "It's a world championship, so they can come from anywhere."
The Lady Sharks went undefeated in the Disney tournament. "They were super excited," Carl said, adding that the team plans to continue playing and hopes to make a return trip to the Disney tournament.