18 Jan 2023

Women's basketball ends road trip with loss

FORT MYERS, Fla. – Playing a Florida Gulf Coast team that is receiving votes in multiple national polls, the Central Arkansas women's basketball team couldn't keep up with the barrage of threes from the Eagles, falling 86-31 on Saturday. The loss drops the Sugar Bears to 6-10 on the year, with a 1-4 record in ASUN play.


It was a tough night on offense for the Sugar Bears, but Kinley Fisher led the way with eight points, Siera Carter added seven, while Jenny Peake pulled down a career-high five boards.
Central Arkansas kept things close in the first quarter, executing well on the offensive end and forcing tough shots for the Eagles. Kyjai Miles started things off with two terrific dimes, hitting Gloria Fornah and Fisher for easy buckets. On defense, the Sugar Bears fought through screens, chasing Eagles around the perimeter to keep FGCU from getting good looks at three-pointers. For the first, FGCU shot just 28 percent from beyond the arc, but the threat of the perimeter shot kept them ahead after the first, 16-10.The second quarter provided separation for the Eagles, as the shots stopped falling for the Sugar Bears, whereas the opposite occurred for FGCU. Continuing to find solid opportunities, Central Arkansas just couldn't find the bottom of the net, and the unrelenting Eagles kept the lead growing. At times, the ball would zip around and the Sugar Bears would look like a well oiled machine, only for a midrange shot to go halfway in and come back out. The lead would grow to 25 by the end of the first half.

As the second half started, the lid stayed on the basket for the Sugar Bears and turnovers started to add up. Central Arkansas managed just four points in the frame, with buckets from Fisher and Carter. The fourth quarter would fare a little better, but the damage had already been done. Carter would score five in the second half, scoring seven points overall and hitting seven for the third-consecutive game.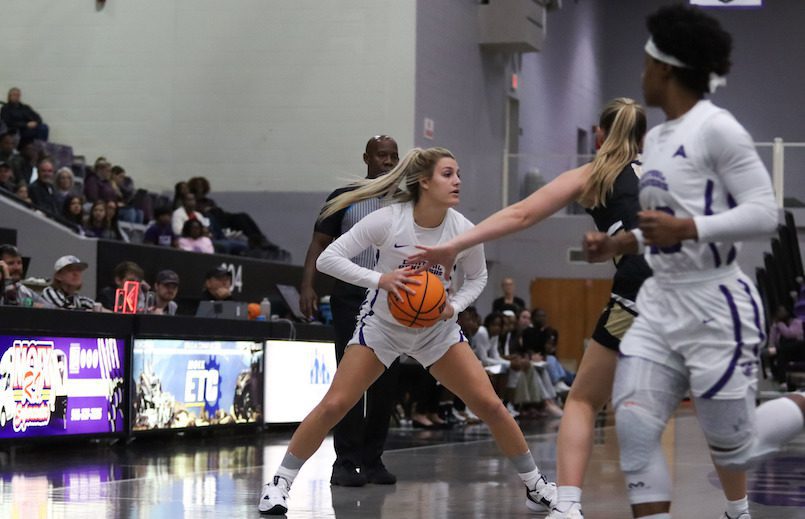 Up next for Central Arkansas is a pair of home games, starting with a game tonight against ASUN newcomer Austin Peay. Tip-off against the Governors is set for 7 p.m., followed by a Saturday showdown against Lipscomb at 1 p.m.