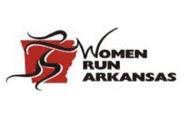 30 Dec 2012

Women Run Arkansas planning for 2013

Women Run Arkansas has begun planning for the free 2013 run/walk clinics across the state, with four new clinics.


The Women Run Arkansas Running Club, an RRCA organization, was formed in 2000 in response to the need for a statewide women's running and walking club. The group's mission is to address the special needs of women's fitness while promoting health and fitness through running and walking.


WRA is the organizing force behind free run/walk clinics for women, which are held for 10 weeks each spring. The first clinic was held in Conway in 1997. The program has grown from the first clinic of 75 women in 1997 to more than 40 clinics statewide in 2012 and more than 4,000 ladies.


The clinics are designed to meet the needs of all ability levels – from beginning walkers and runners to intermediate and advanced runners with specific training goals. Training groups are led by past clinic participants who give back by volunteering their time and talent to lead other women. Training plans have been tweaked for each category in order to increase strength and endurance and prevent injury.


The clinics culminate with a women's 5K run/walk in Conway.


Important dates:

Director training on Sunday, Jan. 13.
Clinics begin the week of Sunday, Feb. 24.
Pasta party on Friday, May 10.
Women Can Run/Walk 5K on Saturday, May 11.

For more information, visit womenrunarkansas.net.