26 Feb 2020

Women Run Arkansas clinics to begin next week across state

Training clinics for this year's Women Run Arkansas Running Club will start the first week of March in cities across the state.

Women Run Arkansas Running Club is an RRCA organization which was formed in 2000 in response to the need for a statewide women's running and walking club. The mission of the WRA is to address the special needs of women's fitness, while promoting health and fitness through running and walking.

WRA is the organizing force behind free women's 5K training clinics which are held for 10 weeks each spring across the state. The first clinic was held in Conway in 1997. Since then, clinics have been held throughout the state.

At the end of each clinic, WRA sponsors the WRA 5K in Conway to celebrate the successful completion of the clinics. The 5K is open to all ladies regardless of whether they participated in the clinics. This 5K race is open to women only and is planned Saturday, May 9.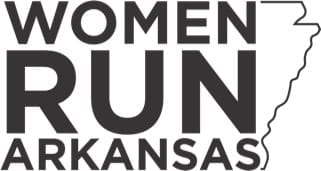 Four cities are being added this year to the list of clinics: Blytheville, Clarksville, Walnut Ridge/Black Rock and Malvern/Hot Spring County.
Other clinic sites are Batesville, Beebe, Cabot, Clinton, Conway, Corning, Danville, El Dorado, Fort Smith, Greenbrier, Harrison, Heber Springs, Huntsville, Jacksonville, Jonesboro, Little Rock Fellowship, Little Rock Hillcrest, Marshall, Maumelle, Mena, Nashville, North Little Rock, Paris, Piggott, Pine Bluff, Prescott, Saline County, Sherwood, Texarkana, Vilonia and Wynne.
For more information, contact [email protected]. Information is also available at womenrunarkansas.net.