23 Feb 2020

Women of Conway: Reaping what others have sown

The mid-1950s in our town-now-city was thriving as it always has. Our current overwhelming population would not recognize what we once were, just as we have difficulties recognizing it now. With the town's population at 8,247, these were some public relations descriptions of our community at that time. "Located near the Geographical Center of Arkansas. Accessible to Eastern and Mid-Western Markets. Abundant Labor Supply, 99% Native Born. Not Susceptible to Disturbing Factors. Adequate Power and Transportation Facilities. Diversified Agriculture. Small Industries." The current and much smaller "native born" among us can vouch for all of that.

The town's prosperity at the time is usually attributed to men, which was true and normal for that era. However, the women's contributions meshed with that success. Most of our city and county women were homemakers and at home with the children. Many were hardworking farmers' wives. Others were primarily engaged as nurses, teachers, secretaries, domestics, seamstresses, factory workers, store clerks or employed in a family business.
Sixteen beauty shops stayed busy, and 22 restaurants and cafes employed a large number of women. A small number were telephone operators. Several women managed "tourist courts" and apartments. Another segment made their homes into apartments to provide a living after their husbands were war casualties. Most had been through three wars and were not a part of high society.
But let's go back a bit. There are many families of Faulkner County whose ancestors left European countries and eventually settled in or near Conway. Their countries of origins included Ireland, England, Germany, Switzerland, Italy, Holland, Alsace-Lorraine, France and Prussia. The men who dared to brave the unknown to come here must be credited, but women did their part, sometimes much more.
From Sion, Switzerland, came the Balmaz family of Conway in 1882. Young Josette Balmaz left her family cat and sailed from Sion with her family. She would arrive and grow up here, marry, have several children and live into her 90s.
Elizabeth Hartje left Hanover, Germany, with her children after her husband, Augustus, died. She and the children settled in Maryland, with young Augustus Jr. quickly learning English. When he reached adulthood, he married Louisa Bartlett and they came by boat to Faulkner County's Cadron Creek in 1853. In this environment, Louisa raised nine children. Entering and living in unfamiliar territory was not an uncommon happening among women of this era, but demonstrates the grit with which women like Elizabeth and Louisa dealt with lives of no conveniences, easy communication, adequate housing or medical care.
The American states from which most new Faulkner County women came were Alabama, Georgia, Illinois, Kentucky, Louisiana, Mississippi, North Carolina, Ohio, South Carolina, Tennessee and Virginia. A few arrived from New York, Vermont, Maryland, New Hampshire, Connecticut, Pennsylvania and Kansas.
Lucy Blodgett became the wife of Conway founder Asa Peter Robinson in 1845. A resident of New York City, she was the mother of two living children out of five born, one a son who worked with his father, and a daughter who remained in NYC. She died 14 years later and Robinson married Mary Louise De St. Louis of Montreal, Canada.
Women were often called upon to become wives and step-mothers after a man's spouse's death, as only men worked outside the home and could not also take care of children. Many have often wondered how women from other countries or large, social cities could handle life in early Arkansas!
Later generations of our town women had better circumstances, which provided successful social and philanthropic opportunities. Industries, small businesses, churches and schools were created with the help of benefactors, both men and women, some arriving with money and some finding new money. Many of their impressive homes still stand today and are listed on the National Registry of Historic Places, while others are lost to parking lots.
Fifteen-year-old Ellen Grisard Smith came to Conway with her family in 1883 from El Paso (White County) over 25 miles of unimproved roads. The family story is that she walked behind the wagon that carried family belongings. She was educated in Conway schools and colleges in Searcy and Kentucky.
In time she would become a beneficial influence for the town, serving on the boards of her church and Faulkner County Hospital (now Conway Regional Medical Center), and supporting the American Red Cross. In education, she was the first woman on the Conway School District's Board of Education and spearheaded the construction of a second elementary school east of Harkrider Street, to be appropriately named Ellen Smith Elementary School.
Ida Baridon Frauenthal was born in New York, the daughter of immigrants from Switzerland. Once during a visit with her uncle, Conway founder Asa P. Robinson, she met and later married prominent businessman Jo Frauenthal. Baridon Hall on the University of Central Arkansas campus and Baridon Street are named in her honor.
Constance Mitchell was an English instructor at Arkansas State Teachers College (now the University of Central Arkansas) and later served as head librarian of the college's Torreyson Library. She produced a valuable history of Old Conway street names. Miss Mitchell was active in volunteerism with the library at the Arkansas Children's Colony (now the Conway Human Development Center).
It was very often in the home that mothers and grandmothers taught the work ethics, spirituality, respect for elders, responsibility, manners and love-of-country to help their children succeed. This resulted in a local population that championed education and those "agricultural and small industry" based economics. With this background, we can now see that we are thankfully allowed to reap what others – especially women – have sown.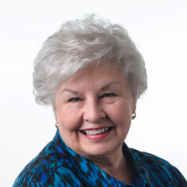 Latest posts by Vivian Lawson Hogue
(see all)