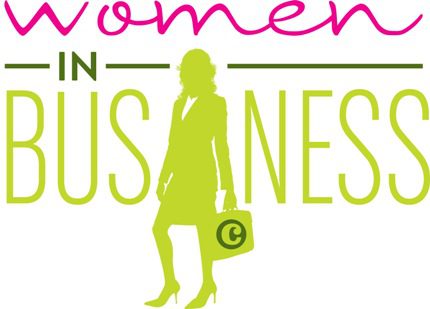 23 Nov 2016

Women in Business winners named

Posted at 1:29 PMh

in

News

Seven outstanding women will be recognized at the Fifth Annual Women in Business Awards Luncheon on Tuesday, Dec. 6.


Awards are presented by the Conway Area Chamber of Commerce. "Women-owned businesses are a significant portion of our membership and we are proud to recognize such a dynamic group," said Brad Lacy, president and CEO of the Conway Area Chamber of Commerce. "From executives to business owners and philanthropists, this year's honorees represent some of the finest leaders in our community. We are grateful for their service and leadership."


Rhea Lana Riner, owner of Rhea Lana's Franchise Systems Inc., is the recipient of this year's Diamond Achievement Award.


Outstanding Woman in Business honorees are:


Jessica Crum – Silverlake Design Studio


Heather Drilling – Green Bay Packaging, Arkansas Kraft Division


DeEnna Runyon – Regions Bank


Debbie Goodwin – Arkansas Roofing/Equinox Outdoor Concepts


Outstanding Woman in Nonprofit honorees are:


Marla Hambuchen – Conway Regional Health Foundation


Donna Robertson, MS, LPE – Birch Tree Communities, Inc.


The luncheon will be held at 11:3 a.m. at the Centennial Valley Events Center.


Terilyn Juarez Monroe, chief people and culture officer and senior vice president of human resources at Acxiom, will be the keynote speaker.


The annual Women in Business awards luncheon honors individuals in the Conway area who have excelled in leadership and community service and who have inspired others on both a personal and professional level.


At the event, four individuals receive the Outstanding Woman in Business Award. Those selected will embody high standards of excellence, dedication and accomplishment to their respective organizations, industries and to the business community. The Outstanding Woman in Nonprofit Award will be presented to individuals who work within the fields of nonprofit, education or government. These individuals embody a high standard of excellence, dedication, leadership and accomplishment to her field.


The Diamond Achievement Award is presented to an individual with at least 25 years of professional experience. This award recognizes a woman who has inspired and empowered many generations of women and who has had a positive impact on those in her profession and in the community.


Presenting sponsors for Women in Business are Conway OBGYN and the University of Central Arkansas Foundation. The Award Sponsor is RE/MAX Elite. 501 LIFE is the media sponsor.