21 Dec 2018

Women in Business: Nine recognized for accomplishments, service

Nine women were recognized in December by the Conway Area Chamber of Commerce during the Seventh Annual Women in Business Awards Luncheon.

Those honored were:

Diamond Achievement Award

Donna Townsell, Centennial Bank 

Outstanding Women in Business 

Laine Berry, Laine Berry Inc.   

Donna Blecher, Hilton Garden Inn  

Amy Denton, Pediatrics Plus  

Vickey Kirkemier, Salem Place Nursing and Rehab Center 

Andrea Woods, Nabholz Construction Corporation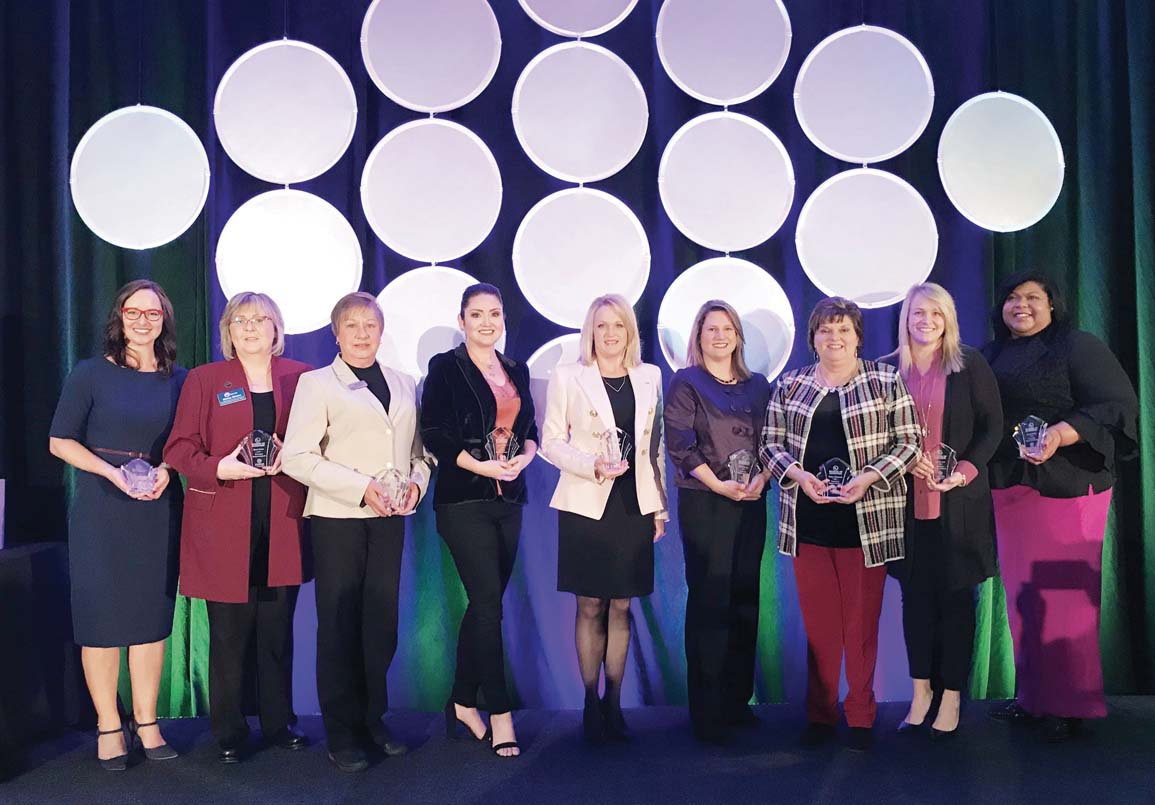 Outstanding Women in Nonprofit 
Kristy Carter, University of Central Arkansas Outreach and Community Engagement 
Mona Dixon, AETN 
Sarah Murphy, Conway Human Development Center 
The event was presented by H+N Architects, Conway OB-GYN Clinic and Conway Women's Health Center.
Sue Kelly, president and chief executive officer of the American Public Power Association and the first woman to hold the position in the Association's 76-year history, was the featured speaker. Under her leadership, the Association has advocated to protect tax exemption for municipal bonds and preserve public power's right to self supply in wholesale electricity markets. She has helped strengthen cybersecurity awareness and resources and raise the profile of public power. She was designated 2017 Woman of the Year by the Women's Council on Energy and Environment and named one of the 100 Most Powerful Women by Washington magazine in 2015. She has been in the energy field for 35 years, spending much of her career as an energy lawyer.
Other luncheon sponsors were First Arkansas Bank and Trust, Snap-on Equipment, Francis M. Fine Jewelry, Nabholz Construction, Conway Corporation, Acxiom Corporation, Arkansas Surgical Hospital and Baptist Health Conway. Each honoree was presented with a necklace by Francis M. Fine Jewelry.
Diamond Achievement Award: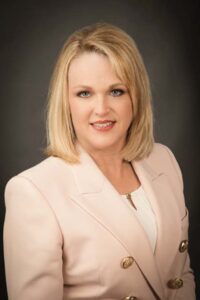 Donna Townsell
Donna, senior executive vice president and director of investor relations for Centennial Bank, was named this year's Diamond Achievement Award winner.
"It is very humbling to receive this recognition," said Donna. "Conway is filled with many great women in business. I work pretty much every day in some capacity, so to be recognized for my commitment to my company and awarded for the contribution I've made is very meaningful to me. Plus I appreciate the example it shows to my teenage daughter (Riley) about working hard and women supporting women."
Donna joined Centennial Bank in 2007 as a project manager and was selected early on to lead the bank's efficiency project. During that time her efforts and leadership were evident, she and her team implemented over 250 initiatives, including combining six bank charters into one. Her efforts have also led to Centennial's efficiency ratio, which is one of the best in the country.  
According to her nomination, Donna has become known as a fixer at Centennial Bank, and is the person that Centennial Board Chairman John Allison calls on when needed. She has helped to manage many projects as well as served in a variety of positions and committees at the bank. 
Donna is a two-time winner of the Chairman's Award and is a member of the National Investor Relations Institute. 
One of the things that Donna is most proud of is being able to speak to other women and providing encouragement and insight. She has spoken at women's conferences at Arkansas State University and the University of Central Arkansas as well as for the Arkansas Bankers Association. She has also been featured in the Independent Banker Magazine "Out of Office" and in "The Girl Banker" Blog. 
Women in Business honorees: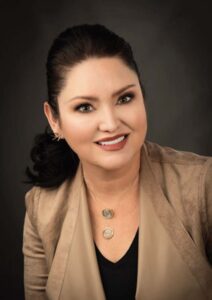 Laine Berry
Laine is the Owner of Laine Berry Inc, which consists of The Royal We, Inverness Bridal and Laine Berry Bride. 
Since opening in 2008, The Royal We, which offers upscale formal gowns, has grown into a location that draws shoppers from all over the U.S. After helping to make Downtown Conway a destination in formalwear, Laine expanded into bridal. Within three years, Inverness Bridal was awarded The Knots "Best of the Best" among bridal stores in the nation. 
Through Laine Berry Bride, she also designs wedding gowns and oversees their manufacturing and distribution around the globe. 
"It is amazing to be recognized for the work that has gone into the creation of my business," Laine said. "Being self-employed is diametrically different from being in the corporate sector, where I began my career. When I go to bed at night, I am thinking about everything from how much payroll will be to how the new tax laws will impact our growth potential. It's not 9-5, it is 24/7. To know that someone saw that reality and hoped to see it recognized is great motivation!"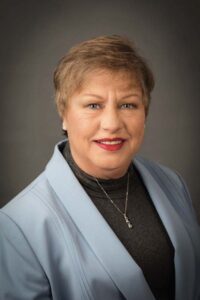 Donna Blecher
Donna, general manager for Hilton Garden Inn Conway, is dedicated to successfully achieving company goals while going above and beyond to ensure guests and clients receive customer satisfaction beyond their expectations. 
The drive to go beyond and help others also applies to her employees. Her nomination stated that she is always there with a shoulder to lean on or a ride to be given when needed. During her years as a sales director, Donna has had many opportunities to work with and mentor others starting out in the hospitality field. 
"It is such an honor to be included in this group of outstanding ladies," she said.
Donna and her husband, Bill, have been married for 43 years, including 20 years during Bill's military service. They have two daughters (Robin and Carolyn) and four grandsons (Jacob, Zachary, Joshua and Nate). 
Kristy Carter
Kristy is director of marketing for the University of Central Arkansas Division of Outreach and Community Engagement. 
For more than a decade, she has been instrumental in helping to craft the UCA Outreach brand and in developing programs such as service-learning, UCA DREAM Team, Technical Assistance for Mayors and the UCA Women's Leadership Network. 
During her time at UCA, she has mentored dozens of female professionals and students, seeing her purpose as someone to elevate, empower and embrace all women at all stages of life by providing them with ample opportunities to gain personal and professional development. 
"Being recognized by the Conway Area Chamber of Commerce means the world to me," Kristy said. "There is honestly nothing like being recognized for the contributions that I make in my community and for UCA every day."
Kristy is also a leader and advocate for women in higher education, serving on the American Council on Education Office of Women in Higher Education, the American Association for University Women and the Arkansas Council for Women in Higher Education. She is a former United Way of Central Arkansas board member and serves on the Bethlehem House Board of Directors.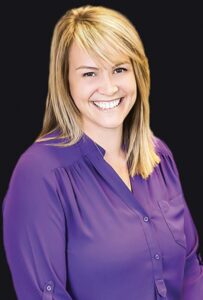 Amy Denton
As the chief executive officer of Pediatrics Plus, Amy is dedicated to the purpose and excellence of the organization. She and her team strive every day to improve the lives of children throughout the state. Amy has led the organization through significant growth over the last decade all while maintaining a positive and empowering company culture and excellence in services for clients and their families. 
Amy also founded Community Connections – the nonprofit arm of Pediatrics Plus – that provides extracurricular actives for children with special needs. 
Amy leads by example, coaching those around her in order to make them more successful. She believes that investing in people and growing new leaders is one of the most important things you can do. 
She and her husband Todd, have two children, Kate, 14, and Max, 11.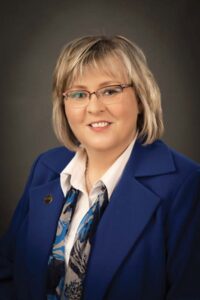 Mona Dixon
Mona has spent more than 30 years at AETN, moving from administrative assistant to chief operating officer and director of development for the AETN Foundation. Most recently, she led her team in a yearlong fundraising campaign that exceeded their goal of more new donors and resulted in a $100,000 grant. 
"I am honored to be recognized in my community for the work that I've done in the non-profit area," said Mona. "Being honored locally, in many ways, means more than any regional or national awards that I've won. My commitment has always been to Conway and Arkansas for over 20 years, and I'm proud that Arkansans are as generous and caring as they are."
In addition to being able to consistently increase fundraising, Mona counts sharing her experience and knowledge of public television and the opportunity to mentor young professionals in this field as one of her top accomplishments. She takes the trust of the people in Arkansas seriously and helps her department stay mindful of their position as stewards. 
Vickey Kirkemier
Vickey is the administrator at Salem Place Nursing and Rehabilitation, which set standards for health care on the state level and was recognized with the Governor's Quality Award in 2017 and 2018. 
Under Vickey's term as administrator, the facility has been recognized as one of America's top nursing homes and has received numerous People's Choice community awards. She counts one of the greatest accomplishments in her job as being able to work with Conway High School and the University of Central Arkansas students. She has been able to help train young professionals and, in some cases, watch students advance from entry-level to physician status.
Vickey has been involved with the Alzheimer's Walk for the past 13 years and is a member of the Faulkner County Nursing Home Christmas Gift Fund. She also partners with Compass Academy for facility involvement and contributes to the Conway High Volleyball Team's Pink Night.
Sarah Murphy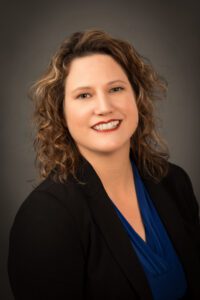 Starting with an entry level position providing direct care to individuals, Sarah has worked her way up to superintendent and administrator at the Conway Human Development Center.
In this position, she is responsible for ensuring the facility provides excellent care for more than 500 residents, working with multiple agencies, abiding by state and federal regulations, and overseeing approximately 1,200 staff members all 24 hours a day, seven days a week. She feels some of her greatest accomplishments include those that have increased the facility's involvement with the community such as the therapeutic all-inclusive playground, the Polar Express event during the holidays and the dedication of a Veteran's Wall of Honor.
Sarah serves with CASA (Court Appointed Special Advocates) and works closely with the Children's Advocacy Alliance board and the Conway Human Development Volunteer Council.
Married to Jason Murphy, they have three daughters – Hannah (17), Abby (14) and Maddie (10).
"It is an enormous honor to receive this award," she said. "I feel completely blessed to be able to be in the position I am in and work at a place I care about so much."
Andrea Woods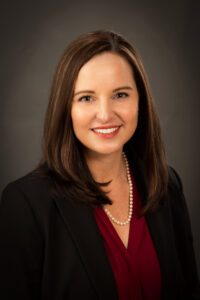 As executive vice president and corporate counsel for Nabholz Construction, Andrea believes women professionals need to see other women taking risks and succeeding.  She was the first woman to be elected to serve on The Nabholz Group Inc. Board of Directors and has been elected to serve two terms on the Arkansas Bar Association Board of Governors and two terms on the House of Delegates representing lawyers in this judicial district. She was recently elected to serve as the chair of the Conway Regional Health System Board of Directors.
Andrea participates in the Conway Leadership Network as a mentor, supports the American Bar Association Forum on Construction Law's women lawyers, and speaks publicly on topics relevant to the legal profession, ethics and leadership.
Andrea has a long list of both professional and personal community service, including the Conway Kiwanis Club, former board chair of United Way of Central Arkansas, steering committee member of the American Bar Association's Forum on Construction Law, graduate of both the Conway Area Leadership Institute and the State Chamber Leadership Program, and a volunteer for the Conway High School Mock Trial and the Arkansas Bar Association Mock Trial competitions.
"I am honored and thankful to be a recipient of an award recognizing the women in our community who strive and succeed in making a difference in the lives of others," said Andrea.
Andrea and her husband, Jeff, have been married 24 years. They have a son, Cullen, a sophomore at the University of Arkansas Honors College; and a daughter, Abby, a sophomore at Conway High School.