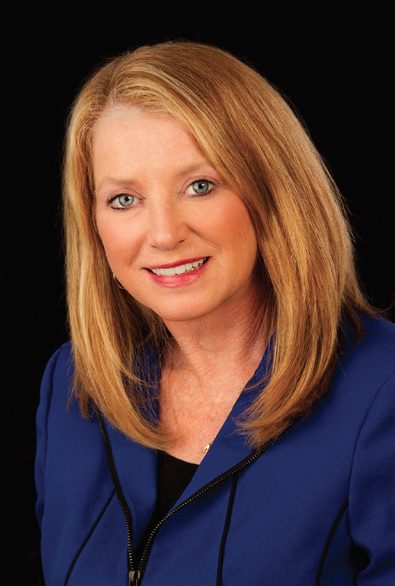 18 Dec 2015

Women in Business honorees

Posted at 2:24 PMh

in

News

The Conway Area Chamber of Commerce recently recognized five individuals during the fourth annual Women in Business Awards Luncheon at Centennial Valley Country Club.


This year's speaker was Kristi Crum, vice president of strategy and distribution for Verizon Wireless. An Arkansas native, Crum is a graduate of Hendrix College and has worked in the telecommunications industry since 2001.


For the first time, this year's awards luncheon honored Outstanding Women in Nonprofit in addition to Outstanding Women in Business. The honorees: Liz Blankenship, Southridge Village Assisted Living; Mary Clements, Middleton Heat and Air; Tiffany Duhamel, Regions Bank; Patti Stobaugh, PattiCakes Bakery/Stoby's; Judi Lively, Bethlehem House (nonprofit); and LaTresha Woodruff, Conway Police Department (nonprofit).


The honorees embody high standards of excellence, dedication and accomplishment to their respective organizations, industries and to the business community.


Pam McDowell of Pam McDowell Properties is the 2015 Diamond Achievement Award winner. This award is presented to an individual with at least 25 years of professional experience who has inspired and empowered many generations of women and who has had a positive impact on those in her profession and in the community.


For more information about Women in Business, visit ConwayChamber.org.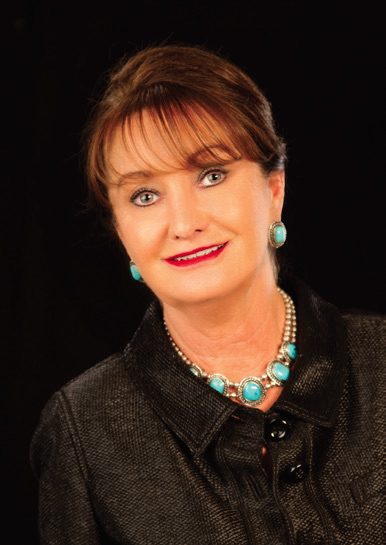 Pam McDowell
Pam McDowell Properties

Owner Pam McDowell's career in real estate spans more than three decades, and she has been a business owner for 20 years.

"Conway has been so good to me in the past 44 years with the tremendous growth," she said. "The support from the agents at Pam McDowell Properties has made me the person I am."

Pam was the first woman chosen to serve on the Conway Planning Commission. She is active on the Faulkner County Board of Realtors, having served as president, secretary and treasurer. In 1982, she was chosen as the Faulkner County Realtor of the Year.

Pam has fostered a work environment that has given opportunities to women of all ages and all different stages of life — from single moms to college graduates to women who are re-entering the workforce. Pam McDowell Properties currently employs more than 30 women ranging in age from their 20s to their 60s.

"Every woman in our office is incredible and brings unique talents and gifs to our company," she said.
Elizabeth Blankenship
Southridge Village Assisted Living

Elizabeth Blankenship has dedicated her 40-year career to the care of seniors and elders.

As the CEO and owner of Southridge Village Assisted Living, she oversees four assisted living facilities. Elizabeth purchased an 11-bed, residential care facility in Heber Springs in 1994 and eventually opened additional locations in Conway, Cabot and Russellville.

"Promoting the advancement of quality, person-centered care for elders has always been a passion of mine," Elizabeth said. "I wanted to make a difference, and it became evident that the best way to do so was to own a business and be the person responsible for making decisions concerning the residents' care."

Elizabeth's passion for long-term care goes beyond her role as a business owner.

In 2001, she helped make assisted living a reality across the state by working with the state Legislature to write rules and regulations for assisted living. She also wrote the curriculum for the first Assisted Living Administrator Certification course and currently teaches a section of the course semi-annually.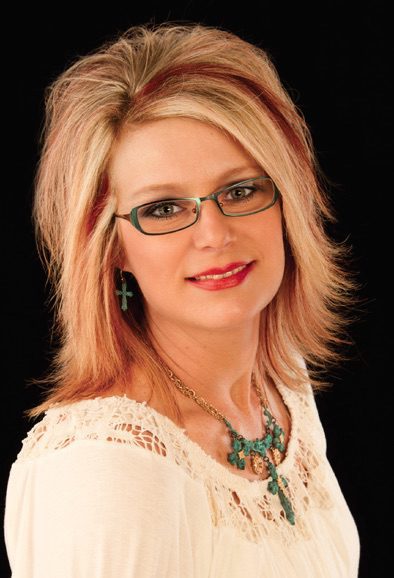 Mary Clements
Middleton Heat & Air

Mary Clements has a nearly 20-year career in office management. She previously worked for a judge and attorney for several years before entering the heating, ventilation and air-conditioning industry.

"I am grateful to be able to manage an office and know I am trusted, supported and worthy of the respect from others," she said.

As office manager for Middleton Heat and Air's Conway office, Mary is solely responsible for managing five technicians, ordering and stocking parts, receiving invoices and tickets, maintaining accurate records and logs and communicating with both residential and commercial customers, among other duties.

"I prioritize things regularly, and I juggle everything," Mary said. "This past year, I have experienced some health issues, which has made finding a balance between my personal and professional life more difficult. However, I have maintained my faith and stayed strong. I am fortunate to have had the support of friends and family."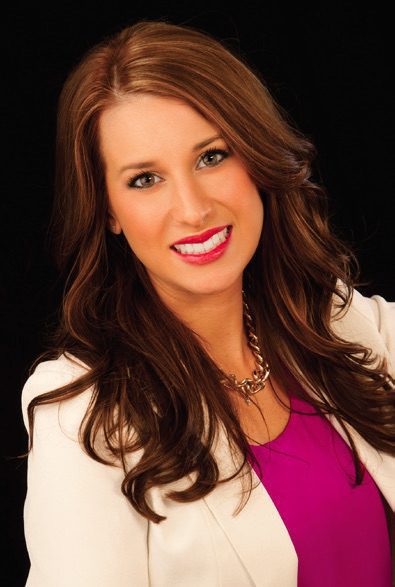 Tiffany Duhamel
Regions Bank

A mortgage loan officer, Tiffany Duhamel began her career in banking as a teller and later worked as a loan assistant during college, sacrificing much of her social life and college involvement for her goal to become a loan officer. At the beginning of her final semester at the University of Central Arkansas, she gave birth to her daughter, Kennedi.< br />
"I missed only one week of class and juggled being a new mother and a full-time student while working as a loan assistant," Tiffany said. "I was determined to earn my college degree and reach my goal of becoming a loan officer."

Tiffany's perseverance and dedication paid off. As a mortgage loan officer, she has helped more than 225 families achieve their dream of homeownership.
She is currently ranked among Regions Bank's Top 5 loan officers in the state for loan-closing volume.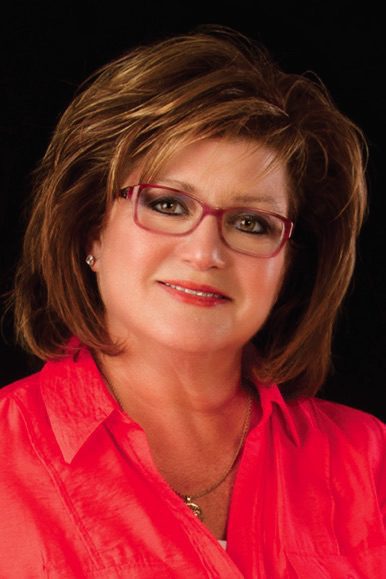 Patti Stobaugh
PattiCakes Bakery

Patti Stobaugh is the owner of PattiCakes Bakery. The Conway bakery opened nine years ago, and has become a staple in the community — much like Stoby's Restaurant, which Patti and her husband, David, also own.

"Making it past the five-year mark was an important milestone for us," Patti said. "Most independent bakeries close their doors within five years."

Patti has worked to transform PattiCakes Bakery in Conway into a from-scratch bakery, meaning nearly everything is made fresh daily with the exception of a few items the bakery does not have the production facility for. She uses this same hands-on approach as a leader.

"The best way I can show my team how to do something is to do it myself and then walk alongside them as they learn to do it," she said. "I've been fortunate to be a first-employer or an early employer for many young women. I hope that in the time they worked for me, they saw what it means to work hard and do your best."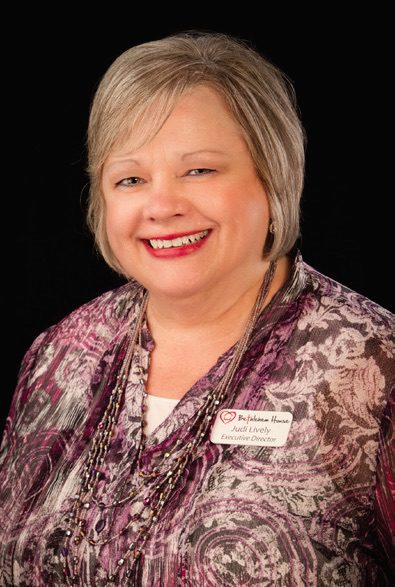 Judi Lively
Bethlehem House

For 10 years, Judi Lively has served as executive director of Bethlehem House, a nonprofit that provides shelter and support services to homeless individuals and families in Conway.

Judi recently led a capital campaign to raise $1.5 million to build a new facility and oversaw the construction process. Under her leadership, Bethlehem House's annual revenue more than doubled, and the new facility was paid off within 18 months.

Judi made a career change in her mid-40s, choosing life impact over salary. "I often remind myself that in my job, I am responsible for much more than a 'product,'" Judi said. "The decisions I make and the work I do can literally mean the difference in life and death."

LaTresha Woodruff
Conway Police Department

LaTresha Woodruff has been in the communications industry for 20 years, beginning her career as a television news reporter. In January 2011, she became the public information officer for the Conway Police Department, making her the first civilian to serve in this role.

"I had just left my job as a television news reporter when I heard the former public information officer received a promotion," LaTresha said. "I convinced the police chief that my experience in media would make me a good fit. I then became the first civilian public information officer for the Conway Police Department and only one of three in the state."

During her time at the Conway Police Department, LaTresha has started an annual Child Safety Fair and increased outreach both in the community and online through social media.