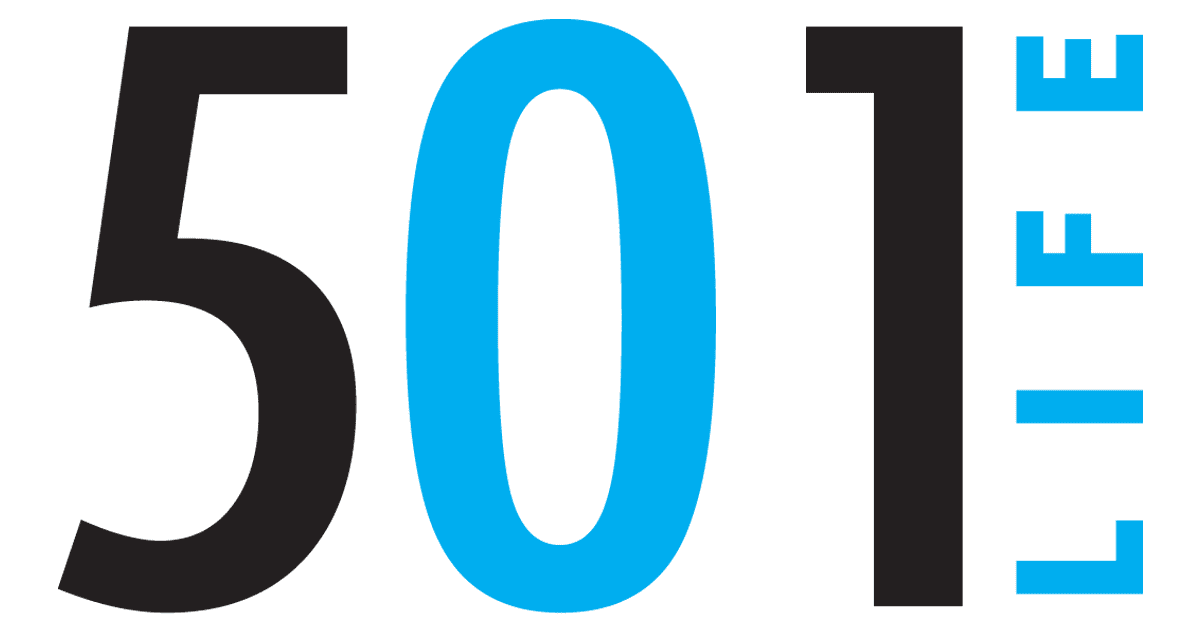 16 Dec

Women in Business: Eight recognized at annual luncheon

Eight women were recently honored at a luncheon with the Conway Area Chamber of Commerce Women in Business Awards.


Five Outstanding Women in Business, two Outstanding Women in Nonprofit and one Diamond Achievement Award recipient were recognized at the sixth annual awards luncheon, presented by Conway Obstetrics and Gynecology and First Arkansas Bank and Trust.


Diamond Achievement Award Recipient: Lori Ross – Conway Regional Health System


Outstanding Women in Business:


Dr. Christine Hurley – Hurley Chiropractic
Susan McCoy – JSI Metal Recycling
Lori Quinn – Coldwell Banker RPM Group/Women's Inc. Magazine
Kim Slaughter – The Blue Focus Marketing
Margaret Smith – First Security Bank


Outstanding Women in Nonprofit:


Jennie Strange – Blackbird Academy of Arts, Inc.
Maret Cahill Wicks – United Way of Central Arkansas


Marcy Doderer, president and chief executive officer of Arkansas Children's Hospital, was the guest speaker.


The event was also sponsored by Textbook Brokers, Baptist Health Conway, Fletcher Smith's, Snap-on Equipment, Conway Corporation, Nabholz Construction and Acxiom Corporation.


At the luncheon, First Arkansas announced that a $500 donation would be made in each award winners name to the charity of their choice: Bethlehem House, Blackbird Academy, Conway Regional Women's Council, Deliver Hope, HAVEN, Renewal Ranch and United Way.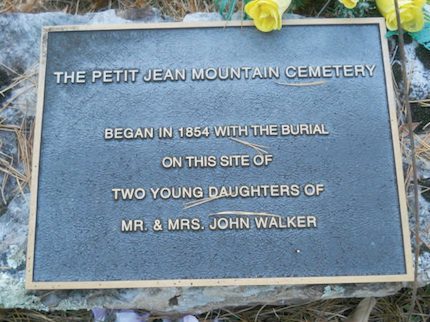 Lori Ross, Chief Development Officer and Corporate Director of Marketing and Foundation, Conway Regional Health System

With 30 years of experience in marketing, public relations and fundraising, Lori helps tell the story of the amazing staff and outstanding patient care at Conway Regional Health System. During her tenure as chief development officer and corporate director of marketing and foundation, Conway Regional has received multiple advertising and public relations awards in the state and nationally.

Throughout her career, Lori Ross has proven herself to be a servant leader.

Lori is active in her church and community, serving as a board member for many organizations. These include Conway Corporation, Arkansas Society for Healthcare Marketing and Public Relations, Conway Area Chamber of Commerce, the MBA Advisory Board at the University of Central Arkansas, the St. Joseph School Board and the Faulkner County Editorial Board for 501 LIFE.

As the mother of three daughters, Lori is quick to share the importance of a work/life balance with young women. "Truthfully, I don't know if there is ever true balance. I think women struggle with finding that balance significantly more than men. What I've noticed during my career is that there are times when one or the other, work or home, may demand more of your time and attention for a certain period — and I've just tried to learn to recognize that when it's occurring and be realistic about what needs to happen to get through that particular period. There have been times when I didn't get home until late because I was working; and there have been times when I got to work late because I was running errands for my kids."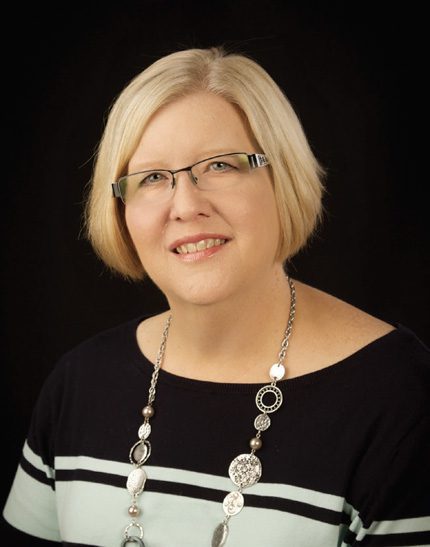 Christine Hurley, Doctor of Chiropractic, Hurley Chiropractic

Christine has dedicated her life to the benefit and service of others. During her 25 years in the industry, she has grown Hurley Chiropractic to within the top 1 percent of chiropractors nationally.
Through conferences and speaking engagements, she has been able to share and mentor others in the industry and share the success of Hurley Chiropractic.

Christine also believes in sharing what she has learned with employees and helping them succeed in both their professional and personal lives. However, she is most proud of the opportunity to serve patients and make a positive change in their lives.

Christine is active in her church and through Hurley Chiropractic is involved with Bethlehem House and the Conway Women's Shelter.

"I am approaching 25 years in practice and business and as such, this award is such a nice honor and well timed in helping celebrate that anniversary," she said. "Additionally it has been a very difficult year for me health wise and I am proud to be acknowledged for the hard work that goes into being a successful and independent business woman, and an acknowledgment of overcoming obstacles."
Susan McCoy, Managing Partner, JSI Metal Recycling

Susan has worked in family-owned Linn's Auto since high school, becoming a partner with her parents, Danny and Linda Linn, and sister Christy Priester in 1996. In 2012, Susan became the managing partner of Linn's Auto, JSI Metal Recycling and U-Pull-It of Conway. She is also a partner in four other businesses, including Four Season Service Company with her husband. Susan is a past president of the Arkansas Automotive Dismantlers and Recyclers Association and a member of several regional and national metal and recycling groups. Locally, she is a member of the Conway Area Chamber of Commerce, Conway Noon Rotary Club, and serves on the United Way Board of Directors.

"I helped build JSI Metal Recycling from the ground up," she said of her accomplishments. "I have served as president and treasurer of Automotive Recyclers Association. I have also served as chairman of a four state exhibition."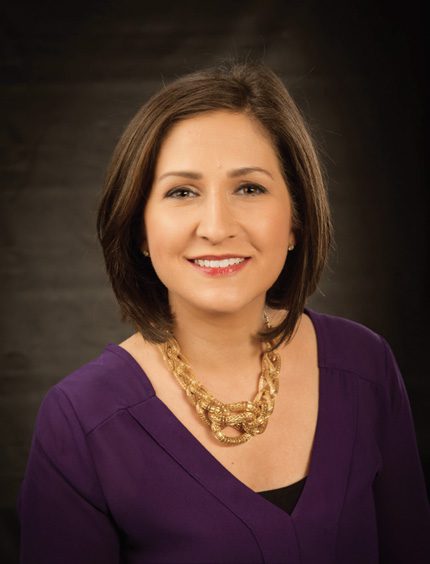 Jennie Strange, Executive Director, Blackbird Academy of Arts

Jennie has a passion for encouraging children and families to pursue and enjoy the creative arts. Eight years ago, Jennie founded the nonprofit Blackbird Academy of Arts. She has not only continually grown Blackbird to be a premiere arts studio but has also established a scholarship fund for arts education that has awarded more than $160,000.

Jennie works to pull the local arts community together by hosting community forums with other arts leaders.

"It's humbling, because I know there are so many amazing non-profits in this town run by incredible women. I'm honored to be counted among them," Jennie said of the award.

Jennie is a member of the Conway Civic League and a former board member and secretary for the Conway Alliance for the Arts and Burma Advocacy Group.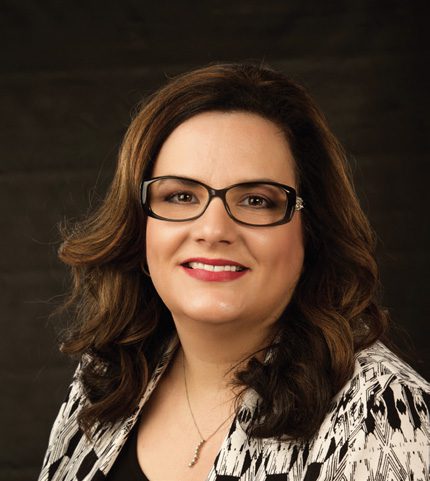 Kim Slaughter, Owner, The Blue Focus

Kim started The Blue Focus to help those with a small-business budget access large-business resources. The company began exclusively creating, growing and managing Facebook business pages and has since expanded to include graphic design, animated explainer videos, promotional products and printing services.

Before coming to Conway, Kim started Prism Marketing and Management and Blue Mercy, both in Dallas.

Kim is involved with local nonprofits, including Bethlehem House and Deliver Hope.

"I can't begin to tell you how excited I am to be receiving this award. I'm not sure that I'm worthy of the company that I share this award with but I am grateful to be considered. The city of Conway has been so good to me and my family since I moved here in 2014, so winning this award means so much to me. I have strived to give back to this wonderful city because I am so appreciative of all the things that Conway has made possible for me and my family."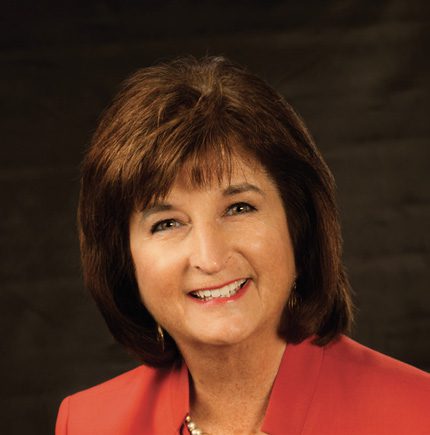 Margaret Smith, Senior Vice President, First Security Bank

As a senior vice president, Margaret has worn many hats at First Security Bank. Some of the accomplishments she is most proud of include the development of the Bank Better University, development and management of the corporate Customer Experience Program, and development of an orientation program for new employees.

Margaret has served with the Arkansas Bankers Association and on the board for the Arkansas Bank Marketing Association. She is a past board member for the Faulkner County 4-H, Conway Housing Authority, Faulkner County Leadership Institute and Junior Achievement. She is currently on the 501 LIFE Editorial Board and several committees through Renewal Ranch.

"I am honored and humbled to be recognized with such an amazing group of ladies," she said. "Some I have admired for years for their leadership and compassion for what they do."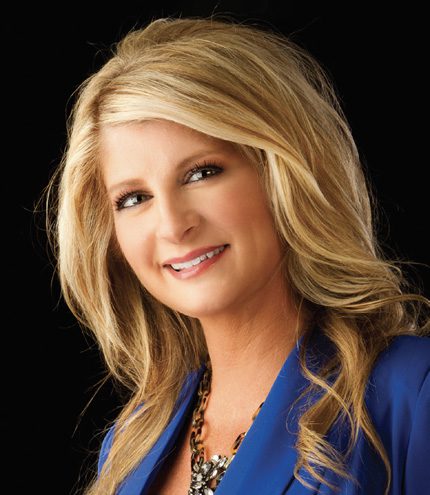 Lori Quinn, Realtor/Coldwell Banker RPM Group and Editor/Women's Inc.

Lori believes that by working together everyone is more effective in achieving goals. This is something that she puts into practice both as the editor of Women's Inc. and a realtor with Coldwell Banker RPM Group.

She holds several committee chair positions on the Faulkner County Board of Realtors, is a graduate of the Realtors Leadership Academy, and recently was named to the board of directors for the Arkansas Realtors Association.

Lori is involved with multiple local nonprofits, including the Boys and Girls Club, Big Brothers Big Sisters, the Conway Symphony Orchestra, CASA, Conway Regional Women's Council and HAVEN (Help for Abuse Victims in Emergency Need).

"This is such an honor! All of these women who were nominated with me are such hard working women in their careers and in our community."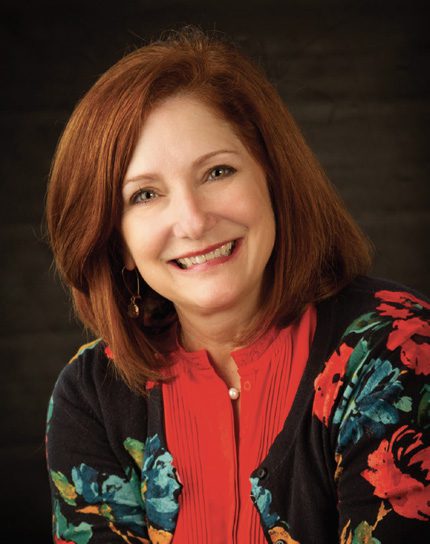 Maret Cahill-Wicks, Executive Director, United Way of Central Arkansas

Maret became the executive director of United Way of Central Arkansas in 2012. Under her leadership, the organization has increased its funding and exceeded goals for the number of pillars in the community.

She has worked on several projects that have made a positive impact on United Way agencies, including updating the grant process, partnering with UCA to provide nonprofit workshop development and adding the Charity Tracker program.

Maret's job is all about community service. She enjoys being able to advocate for local nonprofits and being able to make a difference in the community.

"I am humbled by the recognition," she said. "However, I realize that this recognition is for my team, our board, our volunteers and our donors. We often are so consumed by this work that we can be hard on ourselves. It is nice to know that some has noticed the work."