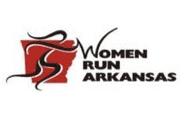 27 Feb 2013

'Women Can Run' clinics set to kick off March 4

The 16th Annual "Women Can Run" running and walking clinics kick off in Conway at 6:30 p.m. Monday, March 4, at the Four Winds Outreach Center, 2005 Dave Ward Dr.


The first meeting is an orientation, and all following meetings will be held 6:30 p.m. every Monday and Thursday at the University of Central Arkansas track at Dave Ward Drive and Donaghey Ave.


"Women Can Run clinics not only help women meet their fitness goals, but can also result in friendships and exercise buddies long after the clinics end," said Cathy Potter, co-director for the Conway clinic. "Group exercise and having a goal at the end is a fun and motivating way to meet other women with the same fitness ideas."


The 10-week training clinics are for beginners as well as intermediate and advanced runners and walkers and will culminate with a 5K run/walk graduation event on Saturday, May 11, in Conway. By the end of the training clinic each participant will be able to run, run/walk or walk a 5K (3.1 miles).


Participants can pre-register for the clinics on the Women Run Arkansas website – womenrunarkansas.net – or at the first night of the session.


The clinics are free with a $20 entry fee for the 5K graduation event. The fee covers entry for the 5K, a T-shirt and other items. The entry fee is also used to help cover the expense of the clinics and the 5K event, plus a portion of every entry is donated to a charitable organization of the club's choice. All clinic directors and leaders volunteer their time for the 10-week training period.
The Women Run Arkansas Running/Walking Club is a RRCA (Road Runners Club of America) club and is dedicated to promoting healthy living among women through running and walking activities.

More information is available at womenrunarkansas.net.