04 Apr 2022

Winthrop Rockefeller Institute names Director 

Posted at 7:42 PMh

in

News

PETIT JEAN MOUNTAIN — After a national search, the Winthrop Rockefeller Institute board of directors has named Janet Harris as the next executive director/CEO of the nonprofit. She assumed the role April 1.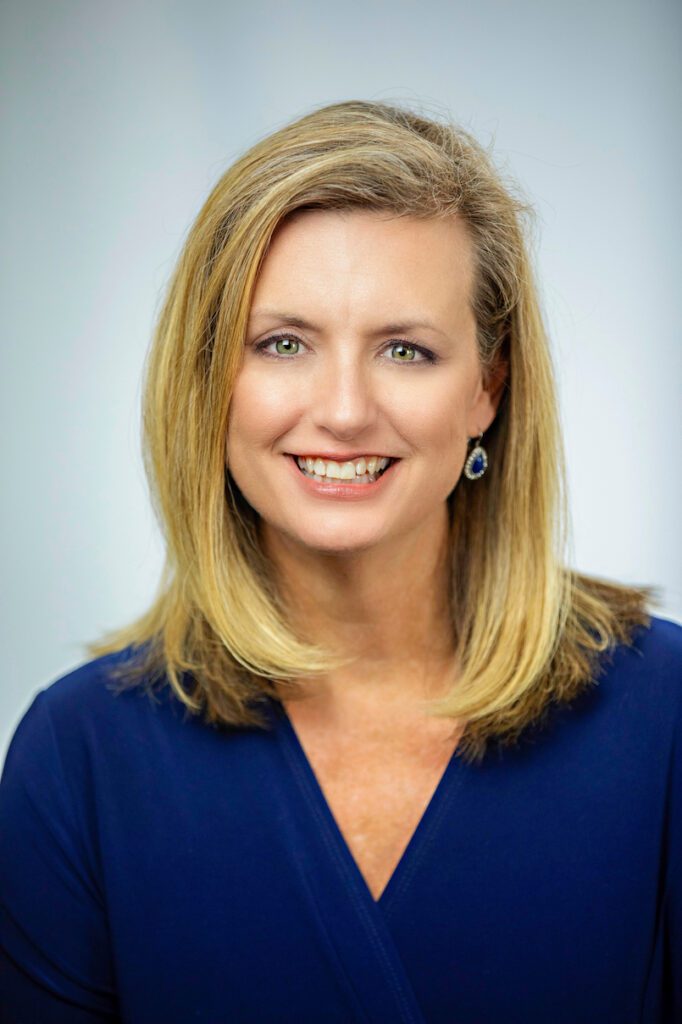 Harris succeeds current executive director/CEO Dr. Marta Loyd, who retired March 31. Harris has served at the Winthrop Rockefeller Institute (the Institute) since 2016, first as director of programs, followed by a promotion to chief programs and marketing officer in 2018. She currently serves as chief strategy officer, a role she has held for two years.
"In her previous roles, Janet proved a capable and forward-thinking leader who expanded the depth and reach of the Institute in alignment with Gov. Rockefeller's collaborative vision — making her the right choice to be the Institute's next executive director," said Dr. Stephanie Gardner, provost and chief strategy officer at the University of Arkansas for Medical Sciences and chair of the Winthrop Rockefeller Institute's board of directors. "I look forward to working with her to advance the Institute's mission of nurturing transformational change."
Harris' achievements at the Institute include development of strong, collaborative teams, building and executing convening services aligned with mission, and envisioning creative marketing and technology strategies to tell the story of Gov. Winthrop Rockefeller and the Institute's impact. Specific programmatic achievements include building staff capacity in professional meeting design, facilitating dialogue and deliberation, and creating educational programs that draw on Winthrop Rockefeller's legacy, including the Institute's Walks with the Governor workshop.
"Carrying forward Winthrop Rockefeller's legacy of convening on Petit Jean Mountain is a tremendous honor, and I look forward to leading our organization into the future as we offer the place, people, and process to help groups come together and effectively collaborate on important issues," Harris said. "I am grateful for the confidence of our board and President Bobbitt and the support of our excellent partners and employees. I am also especially thankful for the support and mentorship of Dr. Loyd over these past six years."
"Ms. Harris is the perfect leader to continue the progress of the Institute. She builds upon the remarkable development and leadership of Dr. Loyd, who assembled an accomplished staff that fully embraces the philosophy of Gov. Rockefeller to help create an informed and participatory citizenry," said University of Arkansas System President Dr. Donald R. Bobbitt. "The Board of Trustees of the University of Arkansas and I look forward to working with Ms. Harris and the wonderful team she has around her."
Before joining the Institute, Harris spent 20 years as a public administration professional in Arkansas holding several executive leadership roles in state government.Harris holds a Master of Public Administration from the University of Arkansas at Little Rock, and a Bachelor of Science in public administration from the University of Central Arkansas, where she also played varsity basketball for the UCA Sugar Bears. She was named the Distinguished Alumnus for the UCA Department of Political Science in 2016 and is an alumna of the Arkansas State Chamber of Commerce's Leadership Arkansas, Class XI. She is currently pursuing an Executive Certificate in nonprofit leadership from the Kennedy School of Government at Harvard University.