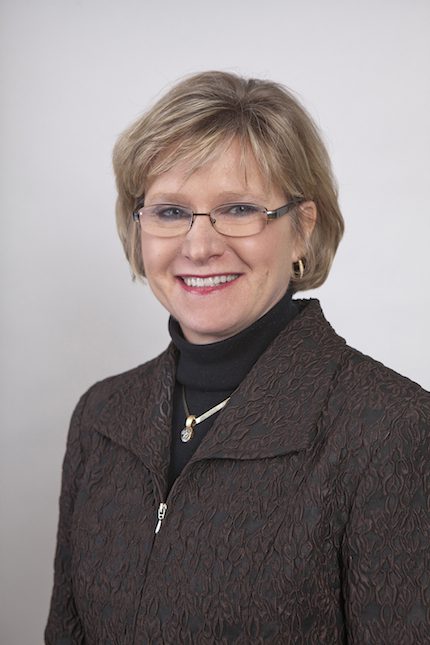 22 Dec 2013

Winthrop Rockefeller Institute hires new executive director

Posted at 9:15 PMh

in

News

The Winthrop Rockefeller Institute Board of Trustees announced last week that it has hired Marta M. Loyd, Ed.D., as the institute's next executive director.

Loyd comes to WRI from the University of Arkansas at Fort Smith, where she has worked for 17 years, the past 12 as vice chancellor for university advancement. In this role she was a member of the chancellor's senior staff and was responsible for such areas as development, alumni, marketing and communications, and public relations, overseeing a staff of 28. During her 12-year tenure, she guided volunteers, development officers, university leaders and the chancellor to raise gifts and pledges totaling $57 million.


Loyd also has served at UA-Fort Smith since 2002 as the executive director of the University of Arkansas at Fort Smith Foundation Inc., serving the foundation's 35-member board of directors in strategic and financial planning, coordination of communications efforts and organization of board functions. In a 10-year span, she transformed the Westark Community College Foundation, with $20 million in assets, into a comprehensive university foundation with an endowment of more than $60 million and assets of more than $75 million.


"We are extremely thrilled to make this announcement," said Milo Shult, president of the WRI Board of Trustees. "Dr. Loyd's long track record of helping UA-Fort Smith grow into a top-notch educational institution speaks for itself. We look forward to seeing what new heights WRI can reach under her leadership."


Loyd said she looks forward to the challenges ahead.


"The Winthrop Rockefeller Institute has established itself as a first-class conference center that brings diverse populations and thought leaders together to discuss important ideas affecting our state and nation, especially those ideas that are important to honoring the legacy of Gov. Winthrop Rockefeller," Loyd said. "The institute has the past success, skilled staff and key resources to move toward greater national recognition and significance, and I am excited to be a part of that."


Loyd holds a bachelor of science in dental hygiene degree from the University of Arkansas for Medical Sciences; a master of education in higher education leadership degree from the University of Arkansas; and a doctor of education in educational leadership and policy analysis from the University of Missouri. She is married to Dr. Greg Loyd, a family practice physician. They live in Greenwood and have three grown children and one grandchild.


Her first official day of work at WRI will be Monday, Feb. 10.


Gary Greene, who has served as interim executive director since June 1, will retain his positions of director of finance and administration and chief financial officer. Shult said Greene's leadership has been invaluable during the transitional period.


"I can't say enough about the job Gary Greene has done in keeping the institute moving forward while serving as interim executive director," Shult said. "WRI's board, staff, customers and stakeholders all owe him a debt of gratitude."


In 2005, the University of Arkansas System established the Winthrop Rockefeller Institute with a grant from the Winthrop Rockefeller Charitable Trust. By integrating the resources and expertise of a statewide university system with the legacy and ideas of Gov. Winthrop Rockefeller, this educational institute and conference center creates an atmosphere where collaboration and change can thrive.


The Winthrop Rockefeller Institute offers a variety of workshops, seminars, public lectures, conferences and special events.

To learn more, call 501.727.5435, visit LiveTheLegacy.org, or stay connected through Twitter and Facebook.