21 Dec

Winter weather: Hartman offers tips for pet care, safety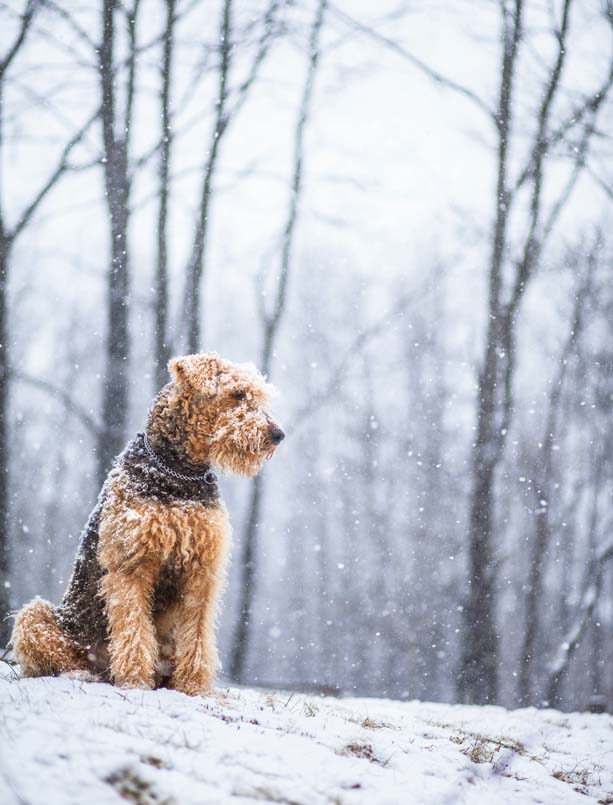 With a change of seasons to winter, there are several important suggestions pet owners need to be aware of to ensure the safety of their furry companions.
Dr. Greg Hartman and the staff at Hartman Animal Hospital in West Conway are dedicated to providing quality care, treating all as if they were a member of the family.
"Our clinic welcomes an opportunity for a personal relationship with people and their pets and to offer high quality health care for all of our patients," Hartman said. "Our mission is to provide the best overall health and quality of life care that we can for pets and to treat each pet as our own and as a member of the family."
According to Hartman, the most common problems associated with winter and pet care are keeping your pet warm and maintaining hydration. "A lot pf pets don't drink as much when it is cold," he said.
In areas that get cold and snowy, temperatures can get dangerous for pets, especially for those who aren't built for the cold. What's more, a number of common cold-weather products can be potentially poisonous. 
Here are a few tips to help keep the colder months safe for everyone:
Keep an eye out for automotive fluid
Antifreeze and windshield washer fluid are hazardous to animals. While walking your pooch, steer clear of puddles of antifreeze and washer fluid. Also, keep pets out of garages and other automotive areas. The ASPCA recommends using products that contain propylene glycol rather than ethylene glycol.
Wipe de-icing products off paws
Ice-melting products can get stuck in a pet's paws and then they may try licking it to remove it. Paw pads may also bleed from snow or encrusted ice. If you walk your dog on de-iced roads or sidewalks, make sure he wears booties. And wipe off paws, legs and stomach when they come in out of the cold.
Be wary of rodent poison
If you live in a rural or semi-rural area, you may see more mice move in when the temperature drops. You or your neighbors may be tempted to rid yourself of these pests with rodent poison. Unfortunately pets sometimes eat the poison. If you exterminate rodents, use humane and safe traps rather than poisons.
Be prepared to act fast
If you think your pet has swallowed something toxic, call the veterinarian.
Watch the temperature
Cats and short-coated dogs don't fare well in frigid temperatures, and even furrier breeds like Huskies and Malamutes can experience problems without adequate shelter. When the nights get cold and snowy, bring pets inside and make sure working dogs have a good doghouse with warm bedding, like straw or woodchips.
Indoor pets should sleep off the floor and away from drafts on a dog or cat bed with a warm blanket, according to the ASPCA. Though frostbite and hypothermia are more rare in dogs than in humans, it can happen.
Keep cats away from your car
Cats love warmth, so after you park the car, the heat from the engine can entice even the wariest of felines. Once under the hood, your cat could be seriously hurt the next time you start your engine. Keep your cat inside, and bang on the hood and honk your horn before starting your engine.
With a few simple precautions, the winter can be a favorite time of year for both you and your pet.
Regardless of the time of the year, Hartman encourages new owners to contact their veterinarian for wellness exams and vaccine protocol, and to enroll in a new pet/puppy training course.
Hartman Animal Hospital opened in 2004 and offers services in companion animal medicine, surgery and boarding. There are 15 employees of the clinic, which primarily cares for cats and dogs. It is located at 385 Hogan Lane.
For more pet care tips, visit hartmananimalhospital.weebly.com. Additional information is available by calling 501.450.6444 or emailing hartmananimal@tcworks.net.