11 May

Wildeman honored for 4.0 GPA

ATLANTA, Ga. — After a successful year in the classroom and on the field, redshirt sophomore outfielder Jenna Wildeman was named to the ASUN All-Academic Team, as announced by the league Monday afternoon.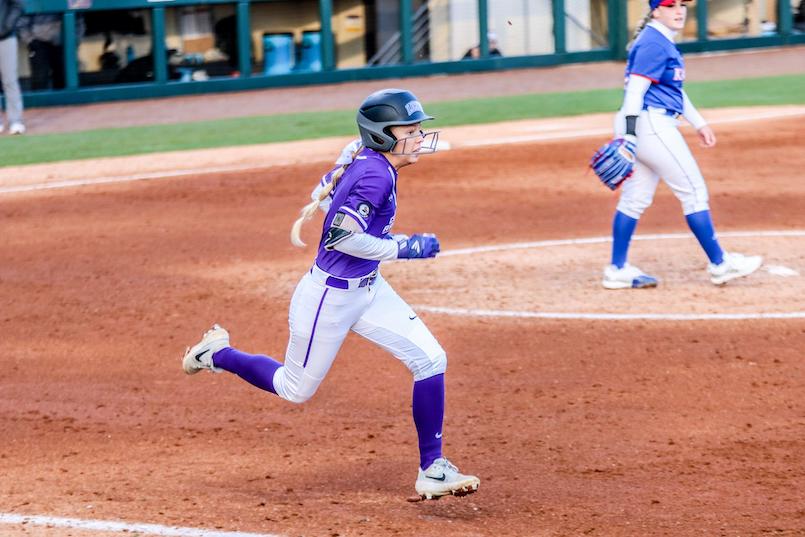 Wildeman earned the honor after posting another semester with a 4.0 grade point average. Studying early childhood education, the Bentonville, Ark., native has completed six-straight semesters with a 4.0.

"She's very deserving of this honor, she does a great job maintaining focus and making sure she takes care of things," Head coach Jenny Parsons said of Wildeman's honor. "I'm really proud of her for taking her academics as seriously as her craft on the field."

On the field, Wildeman was second on the team and third in the conference with a .383 batting average. Her 64 hits were the second-most in the conference, and her 51 runs scored set a single-season record at Central Arkansas. She also turned in 37 steals on the year, a total that fell in the top ten in the country.

Wildeman marks the first all-academic recipient in the ASUN era and continues a streak of Bears earning all-academic marks since 2014. Last year, she was the Southland Conference's Student Athlete of the Year, also earning all-academic honors.